These are crazy times we live in. It's hard to wrap my head around the fact that yet another mass shooting has taken place in our country; this just after the attack in New York less than a week ago. My heart aches for the brokenness of our country (and world), and my thoughts and prayers are with those impacted by all of the devastation. But more than mere thoughts and prayers, I hope that our lawmakers will one day take action on gun reform in this country. How many more lives must we lose before change will occur?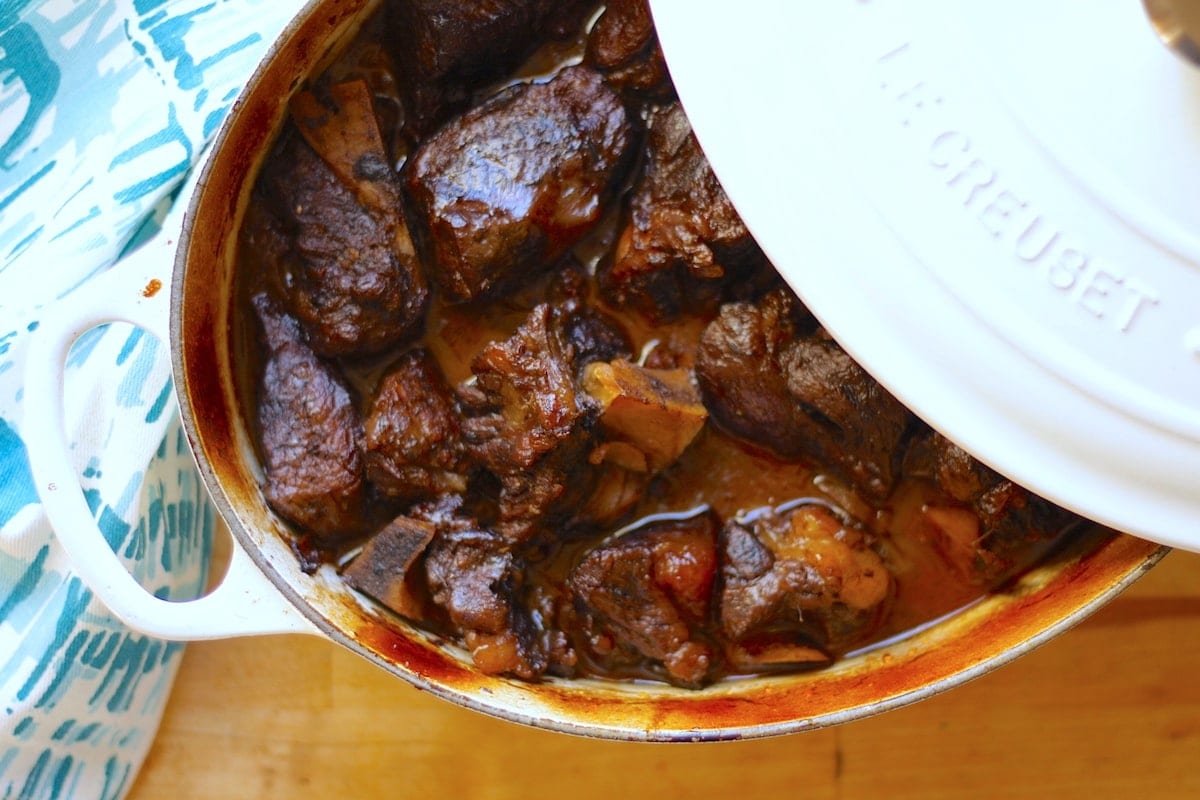 Given all of this, I felt like a nice pot of braised beef would be the perfect comfort food recipe to get you through the week. I broke in my Le Creuset Dutch oven (that I got at a nice discount from Marshall's) and I'm glad that I finally took the plunge to purchase it for myself. This is now the second recipe I've shared for neck bones and I must say that I'm sold. Yes, they require a little time to make them tender and flavorful, but it's definitely worth the effort—plus they're much cheaper than many other cuts of meat.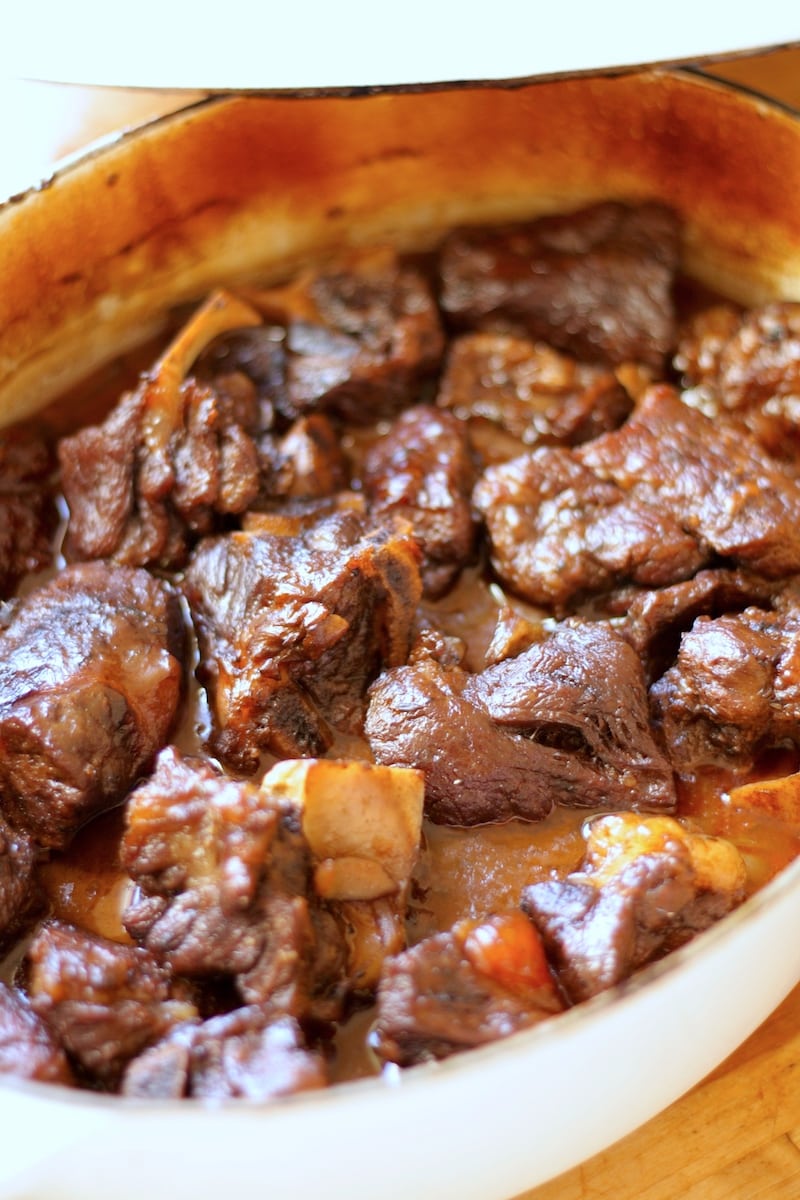 This recipe turns a lesser-used cut of meat into a thing of beauty. First they get seared in batches to form a nice crust, and then the beef is braised in a mixture of red wine, stock, and other ingredients and comes out rich and extremely tender. This would be perfectly paired with a nice bowl of mashed potatoes.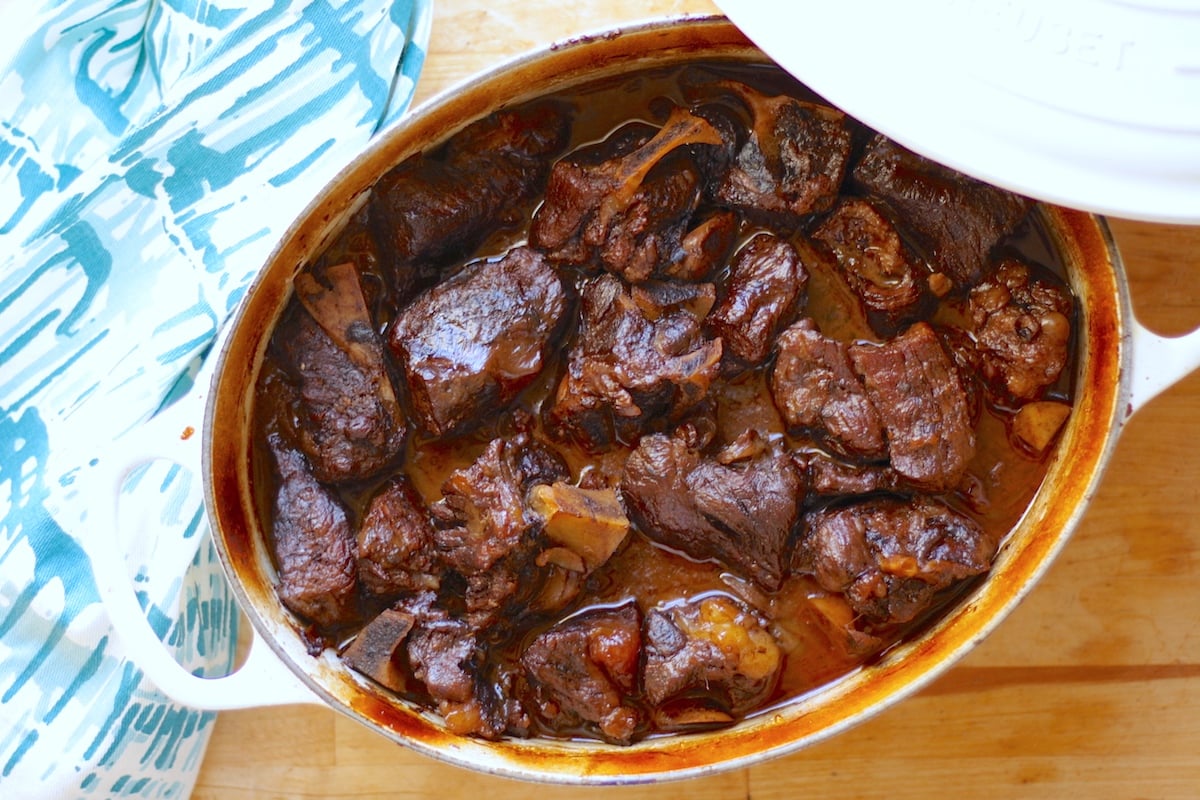 Braised Beef Neck Bones Recipe
This recipe turns a lesser-used cut of meat into a thing of beauty. The beef is rich and tender after braising in a mixture of red wine and stock.
Ingredients
Grapeseed oil, for searing (or any other neutral oil)
4 pounds beef neck bones
Kosher salt, to taste
1 onion, sliced
2 cloves garlic, smashed
1 tablespoon tomato paste
1 teaspoon dried thyme
½ teaspoon black pepper
½ cup red wine
1 cup unsalted beef stock
Instructions
Preheat the oven to 325˚F.
Heat some oil over medium to medium-high heat in a Dutch oven (or other large, oven-proof pot). Sprinkle all sides of the beef with some salt and sear, in batches, until browned; set aside. (You might need to add more oil as you go through the batches of meat.)
In the same pot that you seared the meat in, add the onion (with more oil, if needed), sprinkle with some salt, and cook until the onion begins to soften, 1 to 2 minutes. Add the garlic cloves, tomato paste, thyme, and pepper, and cook for 1 to 2 minutes more. Deglaze with the red wine by scraping up the stuff on the bottom of the pan with a wooden spoon.
Add the reserved beef neck bones and beef stock to the pot, bring it to simmer, cover, and put in the oven to braise until fork tender, about 2 hours 30 minutes.