Valentine's Day is upon us once again. In the past I have shared with you some easy chocolate truffles to make for your lover, but today I am giving you what you really want—black pepper and brown sugar glazed bacon. That pretty much sums up the entirety of this recipe, TBH. It's that easy, yet oh so addicting. I "forced" some slices on my roommate solely to prevent myself from eating the whole tray.
There's a wonderful balance of smoke and salt from the bacon, sweetness and depth from the brown sugar, and spice from the black pepper (use coarsely ground black pepper if you can). This is a great side dish for your next brunch, or just as a great party appetizer. When preparing, be sure to line the baking sheet with parchment paper or foil for easy cleanup.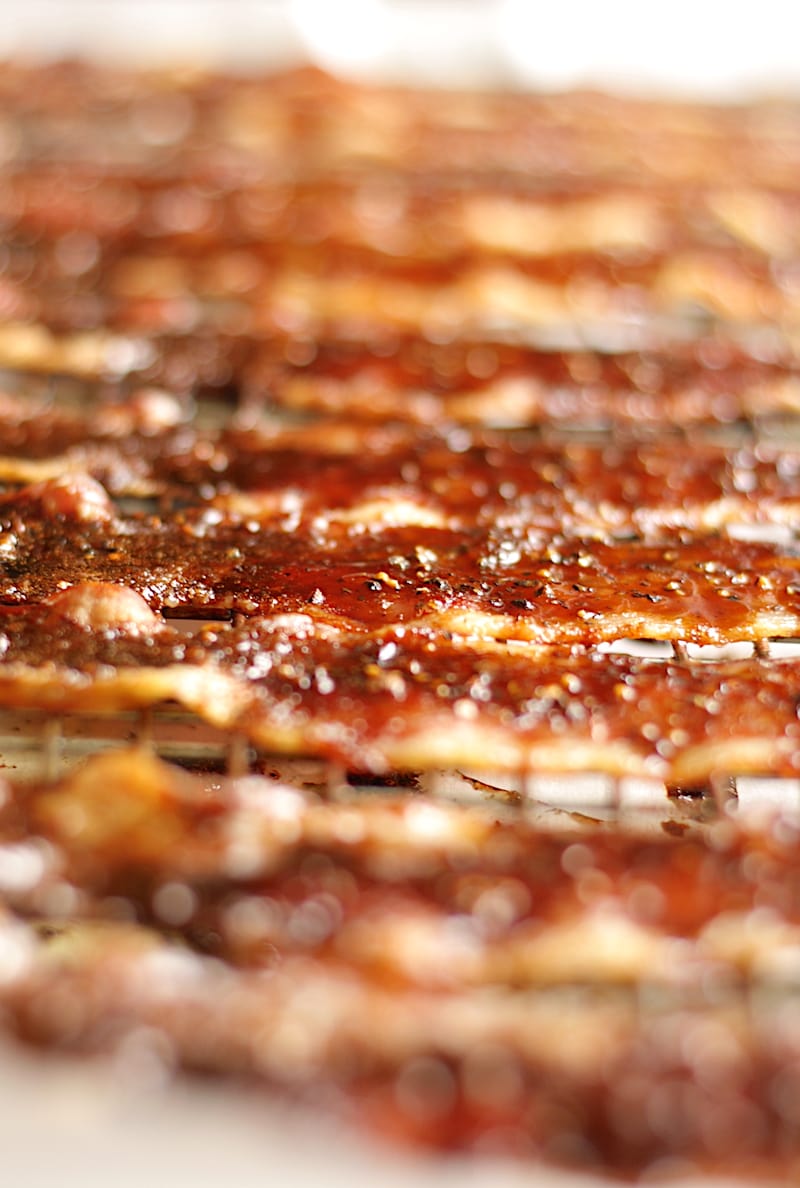 Brown Sugar Glazed Bacon Recipe
Serves:
10 strips of bacon
Ingredients
10 strips bacon
3 tablespoons brown sugar
1 teaspoon freshly cracked black pepper
Instructions
Preheat the oven to 350˚F. Line a rimmed baking sheet with parchment paper or foil and top with a baking rack.
Arrange the strips of bacon on the prepared baking sheet. Mix the brown sugar with the black pepper and sprinkle evenly over the bacon. Bake until the bacon is browned and crispy, 35 to 40 minutes. Let cool slightly before serving.
Also, are you baking your bacon yet? It's much easier than on the stove.