Disclosure: This is a sponsored post in partnership with Tom & Jenny's.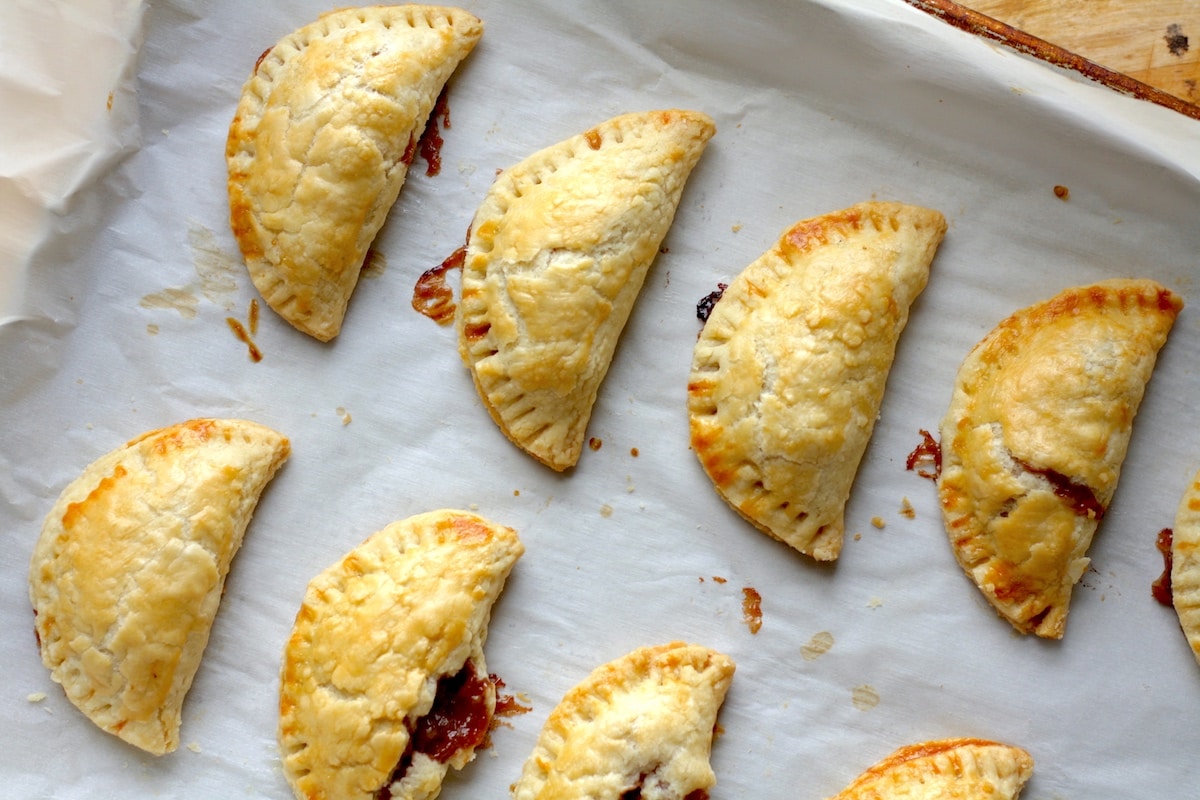 I'd been meaning to come up with a recipe for hand pies for quite some time, but I never got around to it for some reason. Then I was contacted by Tom & Jenny's about their sugar-free caramels and I knew the time had come. Now I'm sure you're thinking, "How can you have sugar-free caramels?" The answer is to work with an award-winning pastry chef, Michael Laiskonis, to come up with a recipe for soft caramels that are sweetened with sugar alcohols—the result is a product with a lower glycemic index and lower net carbs.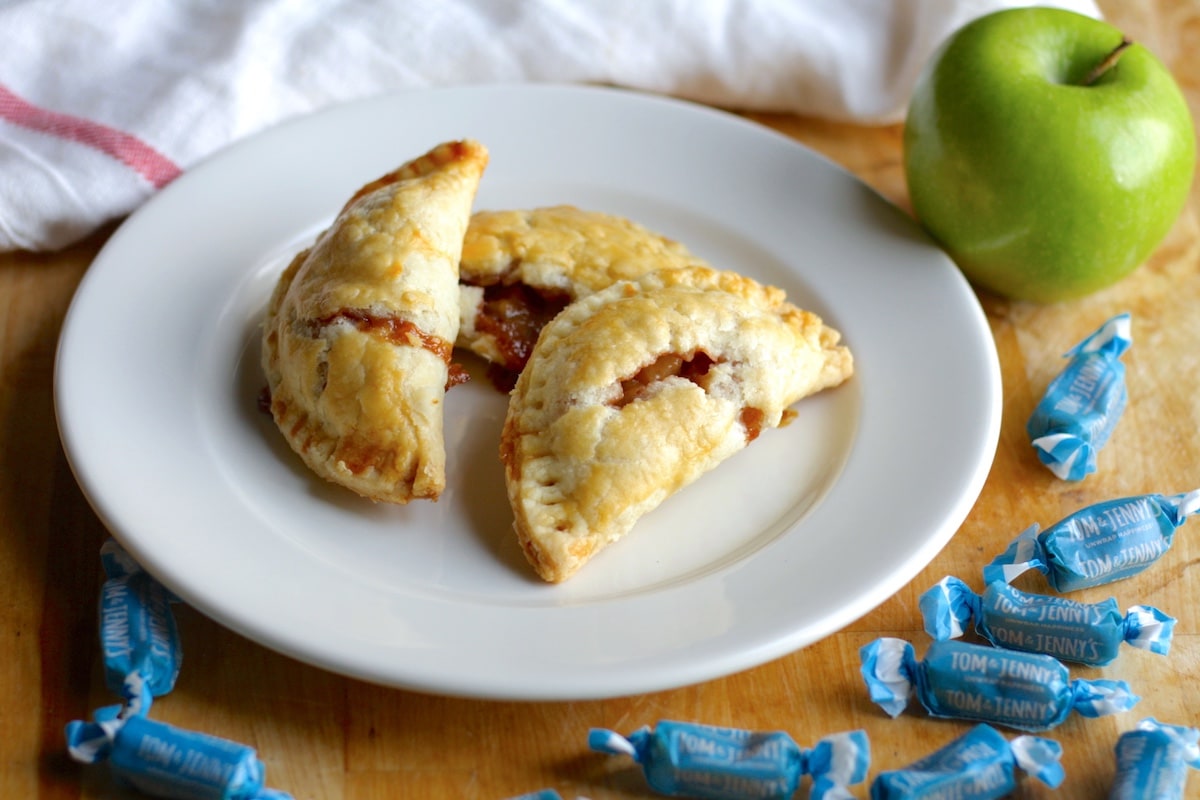 After tasting them, I knew they would work perfectly in creating the caramel apple hand pies you see in this post. The next question you're probably gonna ask is, "Does this mean this recipe is sugar free?" Thanks to the natural sugars found in the apples, the answer is no, but I think that you can still feel a little less guilty when you eat one (or five) of these miniature pies.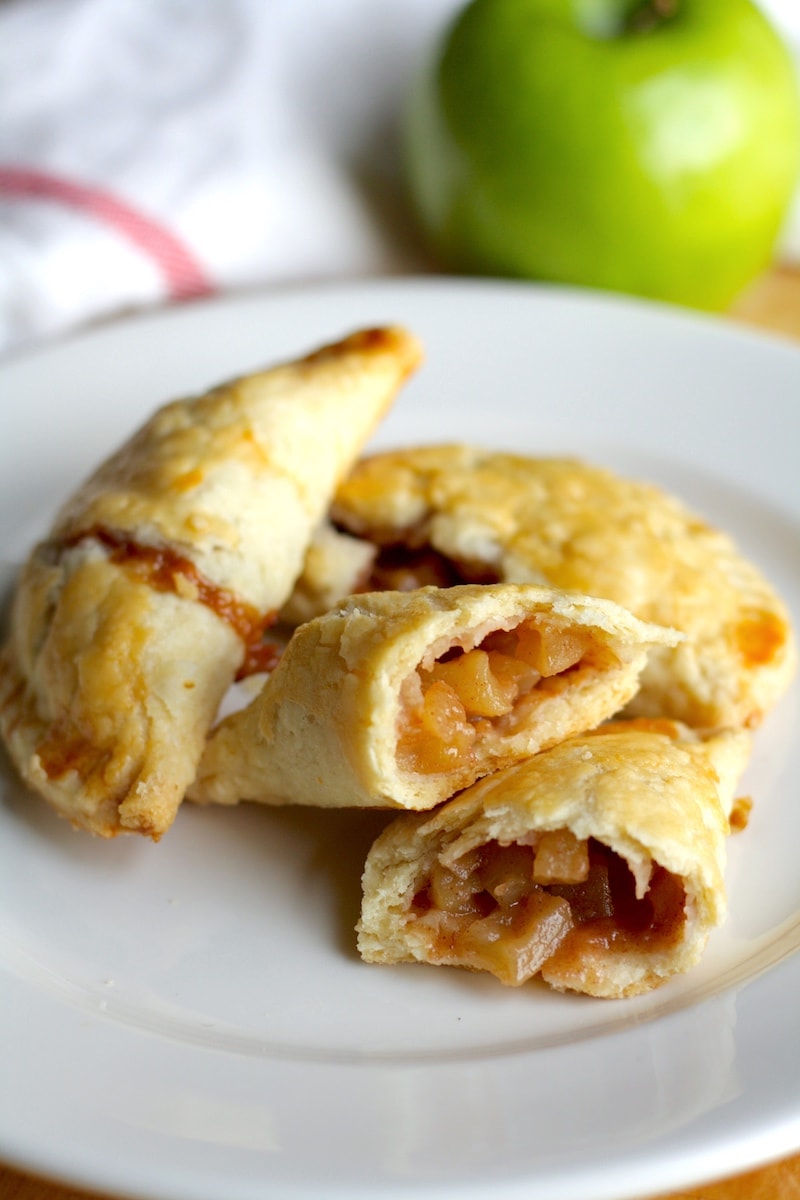 Pro tip: These go great with a scoop or two of mascarpone ice cream.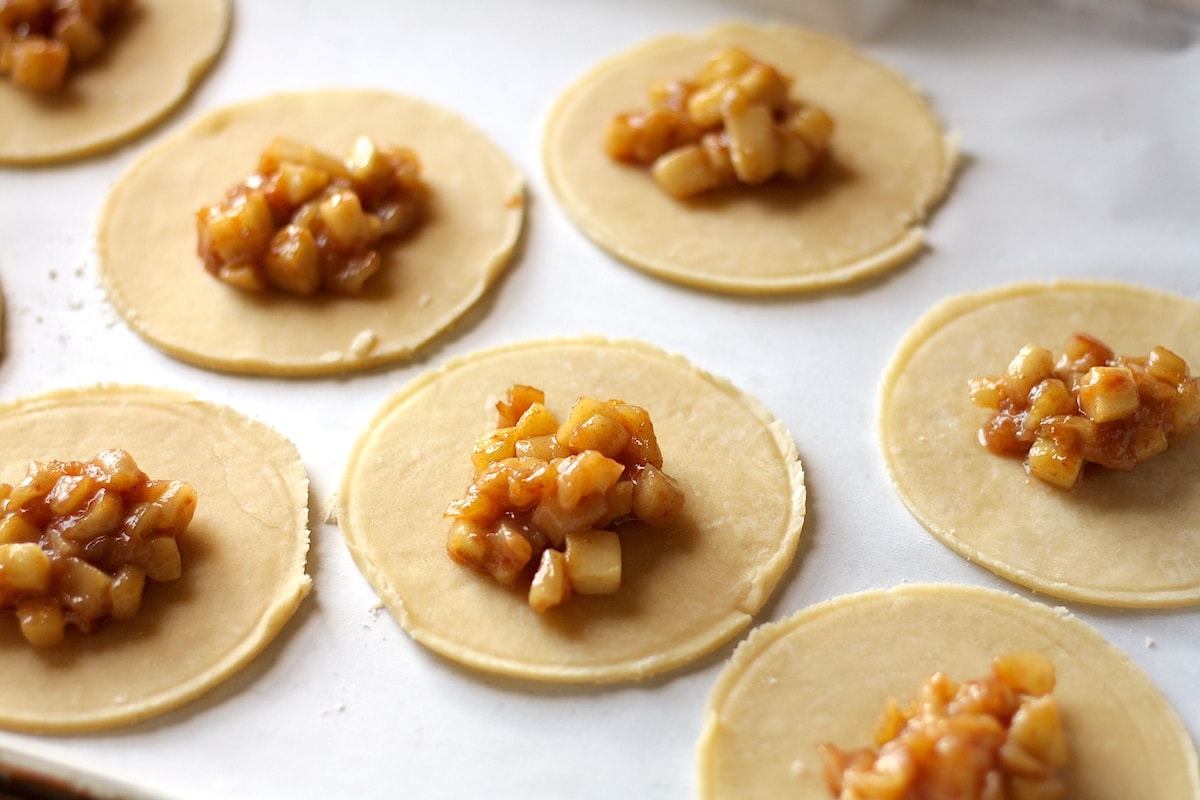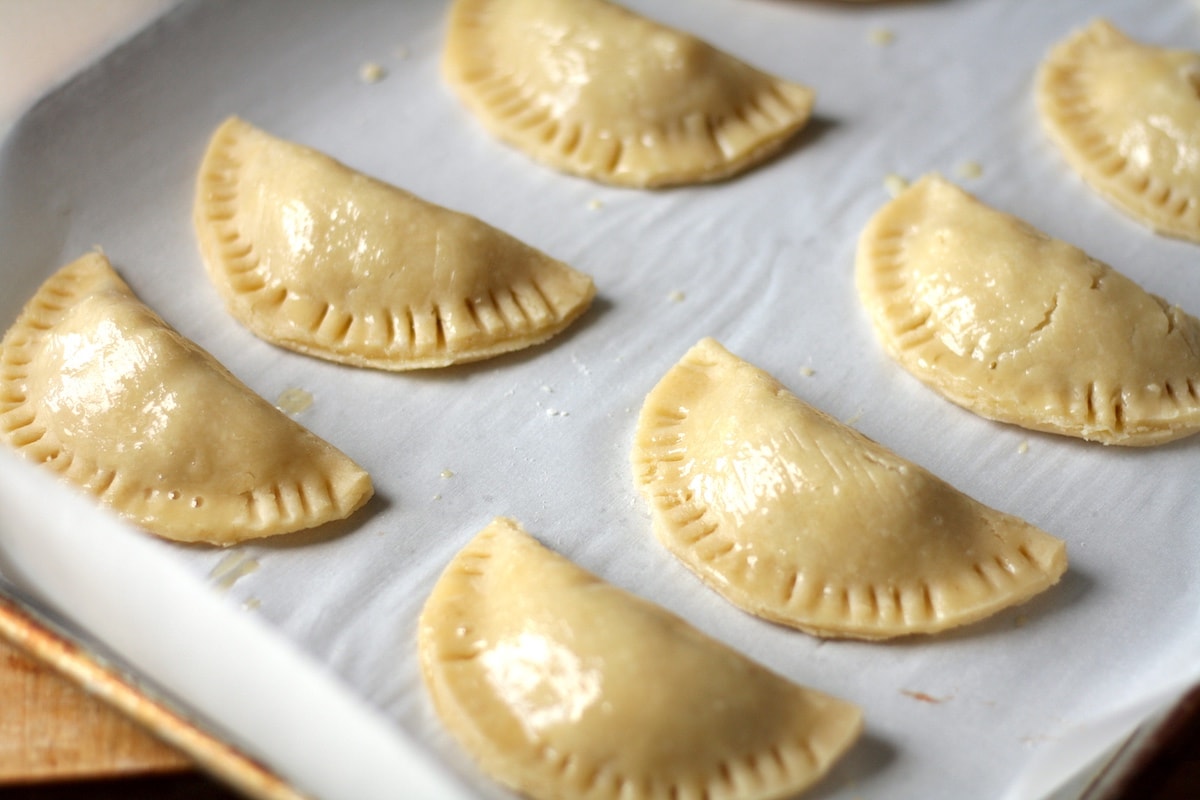 Caramel Apple Hand Pies Recipe
Caramel and apples are a match made in heaven. These miniature treats are perfect for all of your cool-weather baking needs, and a great twist on a classic.
Ingredients
Butter Pie Crust
2 cups all-purpose flour
1 teaspoon kosher salt
1 cup (2 sticks) unsalted butter, diced
ice water
Caramel Apple Filling
1 tablespoon unsalted butter
2 Granny Smith apples, peeled and diced
1 teaspoon all-purpose flour
1 teaspoon kosher salt
½ teaspoon ground cinnamon
10 Tom & Jenny's soft caramels
Assembly
Instructions
Make the Butter Pie Crust
Combine the flour and salt in a large bowl. Add the cold, diced butter and mix into the flour with a pastry blender until the butter is no larger than a pea. Add enough ice water a couple spoonfuls at a time so that the dough holds together, but is not wet.
Form into a disc, wrap in plastic wrap, and refrigerate for at least 20 to 30 minutes.
Make the Caramel Apple Filling
Melt the butter over medium heat in a nonstick saucepan; add the diced apples and cook until they begin to soften, about 3 minutes; add the flour, salt, and cinnamon, and continue to cook for 1 minute more.
Add in the soft caramels, reduce the heat to low, and stir the apple mixture until the caramels have melted; set aside to cool while you roll out the pie crust dough.
Assemble the Hand Pies
Preheat the oven to 375˚F.
Roll out the pie crust dough until it is about ⅛-inch thick and then cut into 4-inch circles. Whisk the egg in a small bowl to use as an egg wash.
To form each pie, add 1 tablespoon of the caramel apple pie filling to the center of each pie crust circle; brush the edges of the circle with some egg wash and fold in half, pressing along the seam to seal; crimp the seal with a fork; place on on a baking sheet lined with parchment paper and brush the top of the hand pie with some of the egg wash. Repeat until all of the filling is used.
Bake until the hand pies are golden, 20 to 25 minutes.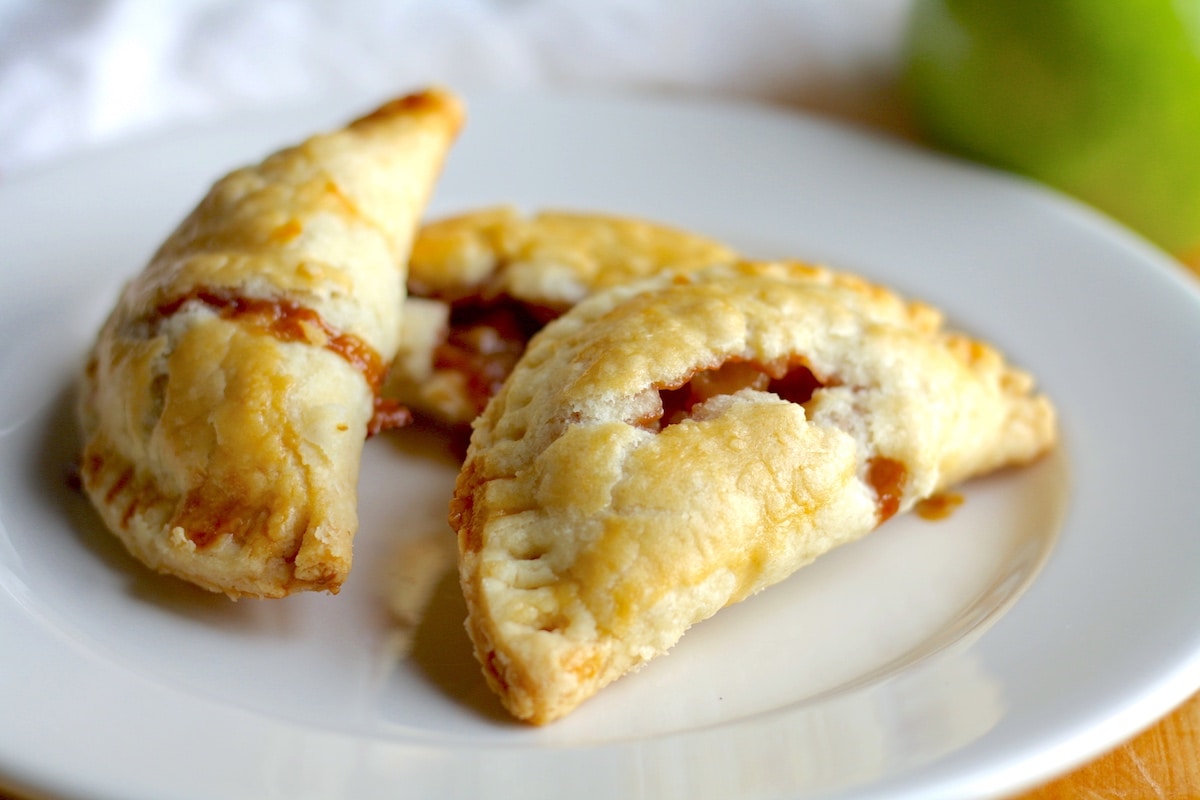 Disclosure: This is a sponsored post in partnership with Tom & Jenny's.