2016 is almost at an end. For those of you planning to ring in the New Year away from the clubs and bars, here's a perfect recipe to share at a party (or eat in your pajamas on the couch). This caramelized onion dip recipe reminds you of the pre-made French onion dip you can buy from the store, except you know all of the ingredients that went into making it. Diced onions are slowly cooked until sweet and brown; then they are mixed with goat cheese and Greek yogurt to finish off the dip. Chopped chives are also incorporated for a little freshness. Though this dip won't give you the best breath for kisses at midnight, it's so addicting that you and your partner won't even care.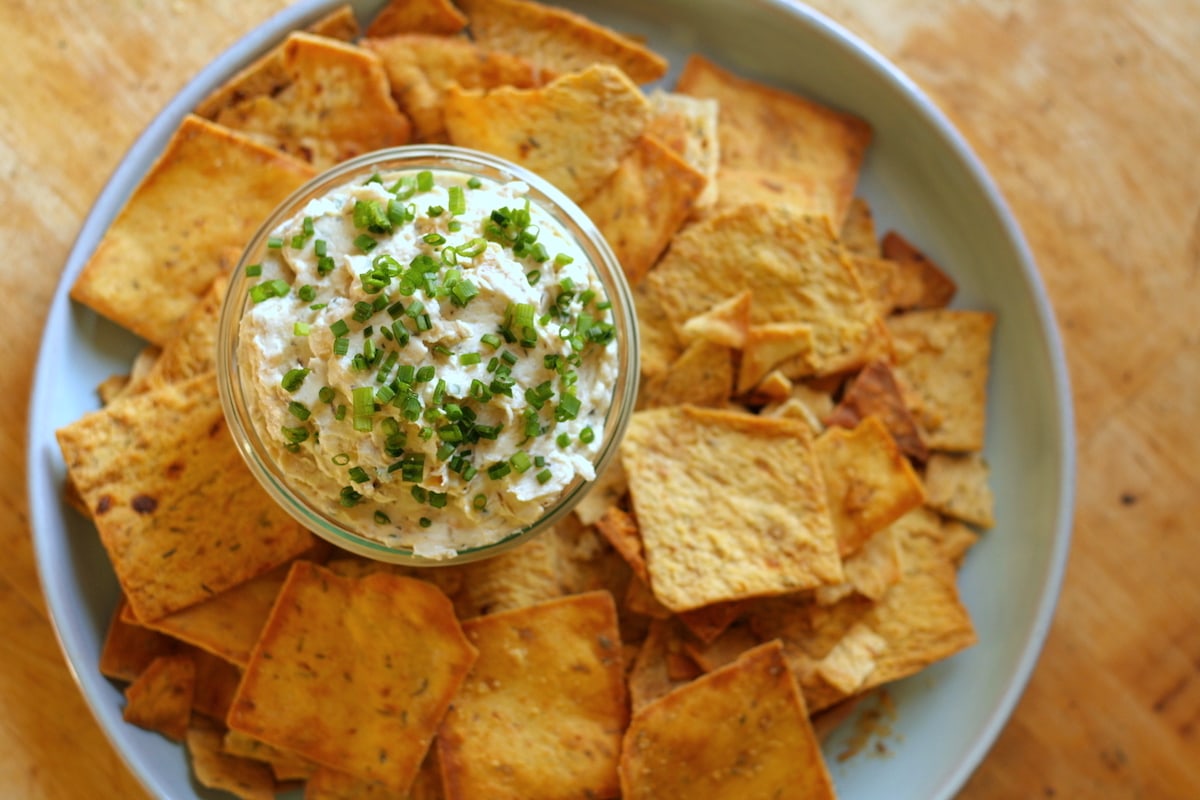 Caramelized Onion Greek Yogurt Dip Recipe:
1/4 cup vegetable oil
2 pounds yellow onion, diced
2 tablespoons kosher salt
1 tablespoon dried thyme
1 teaspoon ground black pepper
4.5 ounces goat cheese
500 grams Greek yogurt
2 tablespoons chopped fresh chives, plus more for garnishing
pita chips or crackers, for serving
Yield: about 4 cups
Procedure:
Heat the oil in a large skillet over medium-low to medium heat. Add the onions, salt, thyme, and black pepper, and cook, stirring occasionally, until the onions are softened and brown, about 30 minutes.
Transfer the onions to a bowl and mix with the goat cheese. It helps to do this while the onions are still warm so that the cheese will melt. Let the goat cheese and onion mixture cool slightly before mixing in the Greek yogurt and chives.
Transfer to a serving dish and sprinkle with more chives. Serve with pita chips or crackers for dipping. (It also works with vegetables, such as carrots or celery.)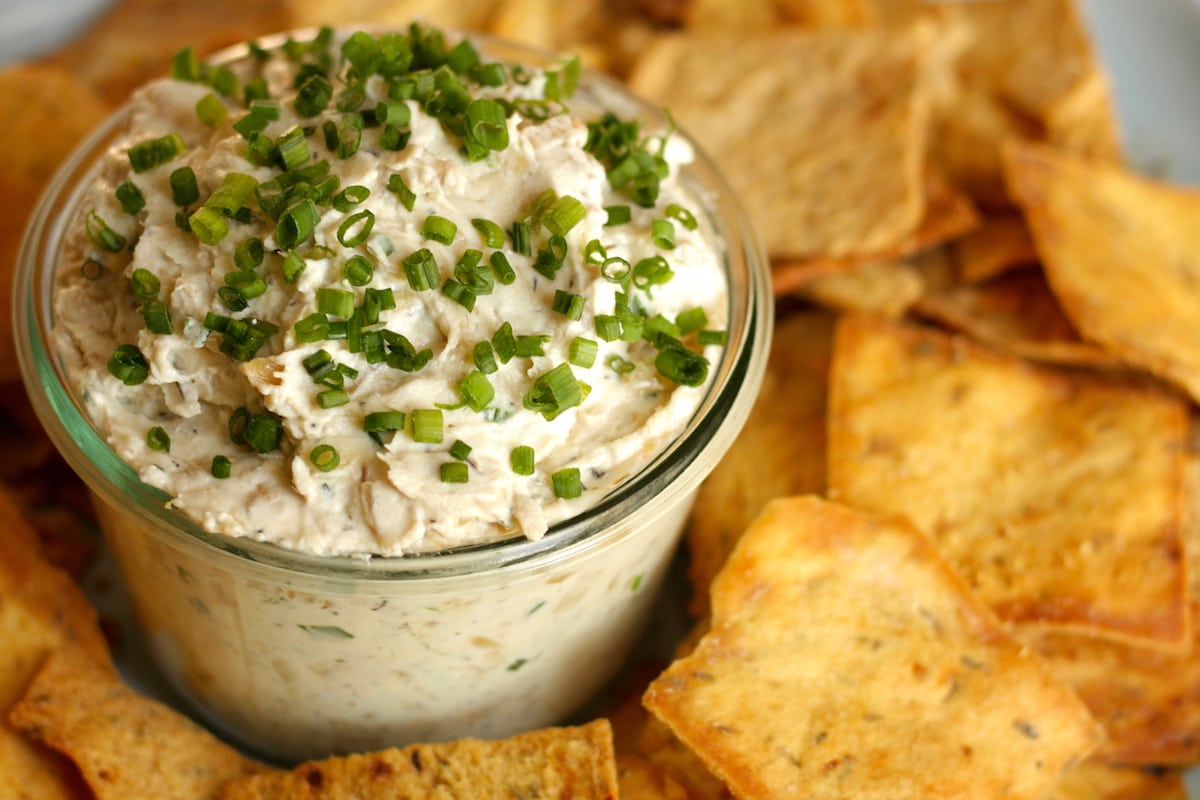 This year certainly has had its ups and downs. Through it all, however, I am left with a sense of optimism about what is to come in the New Year. I already have tons of big ideas for what's next, and can't wait to see them come to fruition (hopefully). This is the last recipe I'll post this calendar year (I need to be packing for a flight), but before 2016 comes to an end I wanted to say that I am profoundly proud of the food I've shared with you this year. I've definitely noticed a progression in the quality of work, and I hope that you've been able to feel it just a little bit, too. With each recipe I share, I give a little piece of myself with the hope that you will learn and grow from it to be a better cook. From the occasional notes and messages back from you, it seems that you have—if even just a little bit.
Here's to sharing and growing more in the New Year. Cheers!