Hello from the East Coast! We're currently suffering through a "bomb cyclone," so that means I'm working from the comfort of my home and have not dared to step foot outside. I keep switching between trying to do my actual job and staring out the window at the winter flurries.
With that said, I figured now would be the perfect time to share this one-pot chicken and rice soup recipe with you. It's a fairly classic version of the recipe featuring the two star ingredients plus carrots, onions, celery, and a few other items. All you do is throw everything in the pot and then voila! (Well . . . you also have to shred the chicken and smash the garlic afterwords, but that really takes no time at all.) This dish is warm and comforting, while also light and refreshing thanks to some fresh lemon juice squeezed in at the end.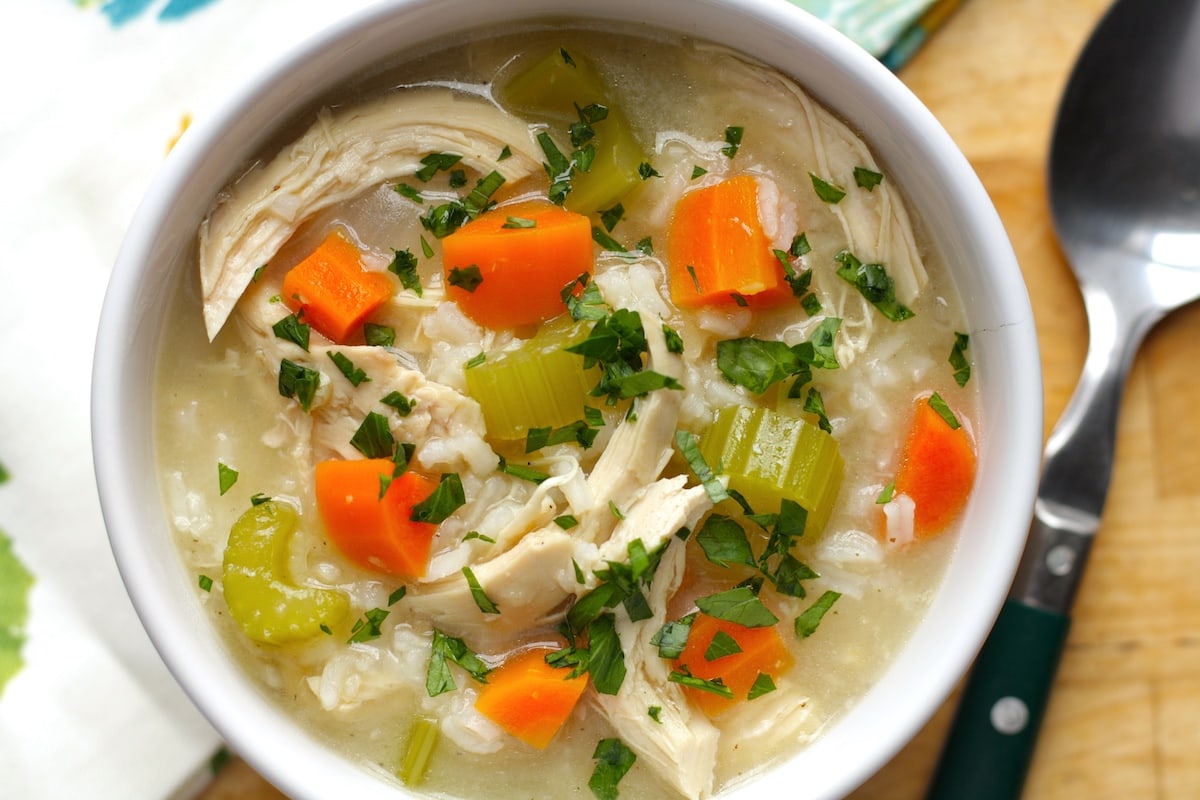 Oh, and Happy New Year!