Once upon a time I decided I should come up with a meatloaf recipe. My mother would make it every now and then as I was growing up, but I can count on one hand the number of times I've made a meatloaf in my adult life. I remember my very first attempt not being very successful and it being a couple of years before I tried again—thankfully to different results. Culinary school was in between, so that probably had something to do with it.
The recipe shared here was developed January 18, 2015 (my camera records the date). This was a time in my blogging career when I was still trying to take pictures long after the sun went down, and let's just say they did not turn out very pretty. A big blob of meat isn't exactly the easiest food to photograph and make look nice in the first place. On November 6, 2016 I decided to tackle the beast again and was able to beautifully immortalize it here. I'd been meaning to share this classic meatloaf recipe for a while, but…you know…life. Then I saw that Jack from 100Cookies was looking for a good meatloaf recipe and I decided it was finally time to pull the trigger. Hopefully it was worth the wait!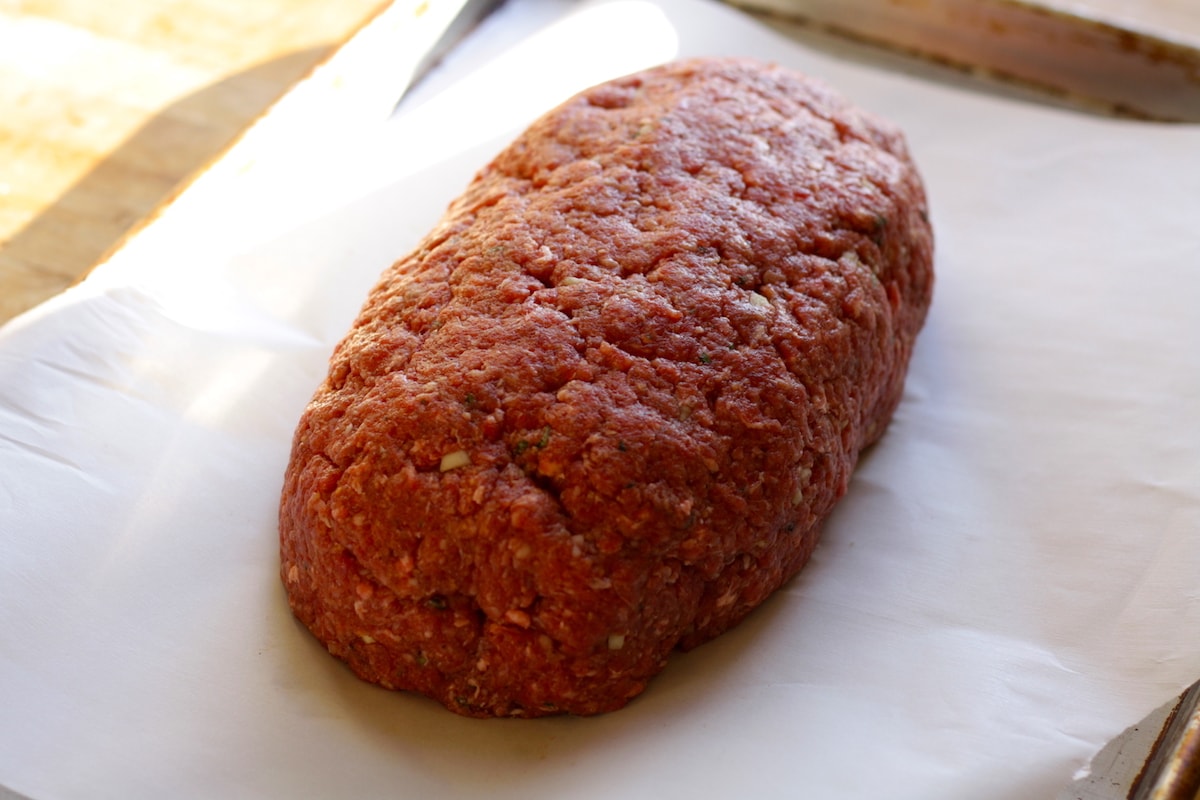 Classic Meatloaf Recipe with Ketchup
A recipe for classic meatloaf with ground beef that gets glazed with ketchup on top. The perfect main dish for a Sunday dinner with friends and family.
Ingredients
2½ pounds ground beef
2 large eggs
1 small onion, finely diced
2 garlic cloves, minced
½ cup breadcrumbs
2 to 3 tablespoons kosher salt
1 tablespoon dried parsley
2 teaspoons ground black pepper
about 1 cup ketchup
Instructions
Preheat the oven to 375˚F.
Mix all of the ingredients except the ketchup together until homogenous. (If you don't want to use your hands, a stand mixer fitted with a paddle attachment also works well.) Transfer to a rimmed baking pan and shape into a loaf. (I guess you could try other shapes if you really want to—a t-rex, perhaps—but then it wouldn't be a "classic meatloaf" now would it?)
Place in the middle rack of the oven and cook for 30 minutes. Remove the meatloaf and glaze it with the ketchup. Return the meatloaf to the oven and cook for 20 to 30 minutes more.
The amount of salt you use depends on your preference for salinity and can vary based on the quality of the ground beef itself. You can always start with the lower amount, fry up a small tester in a skillet, and then taste and adjust as you see fit.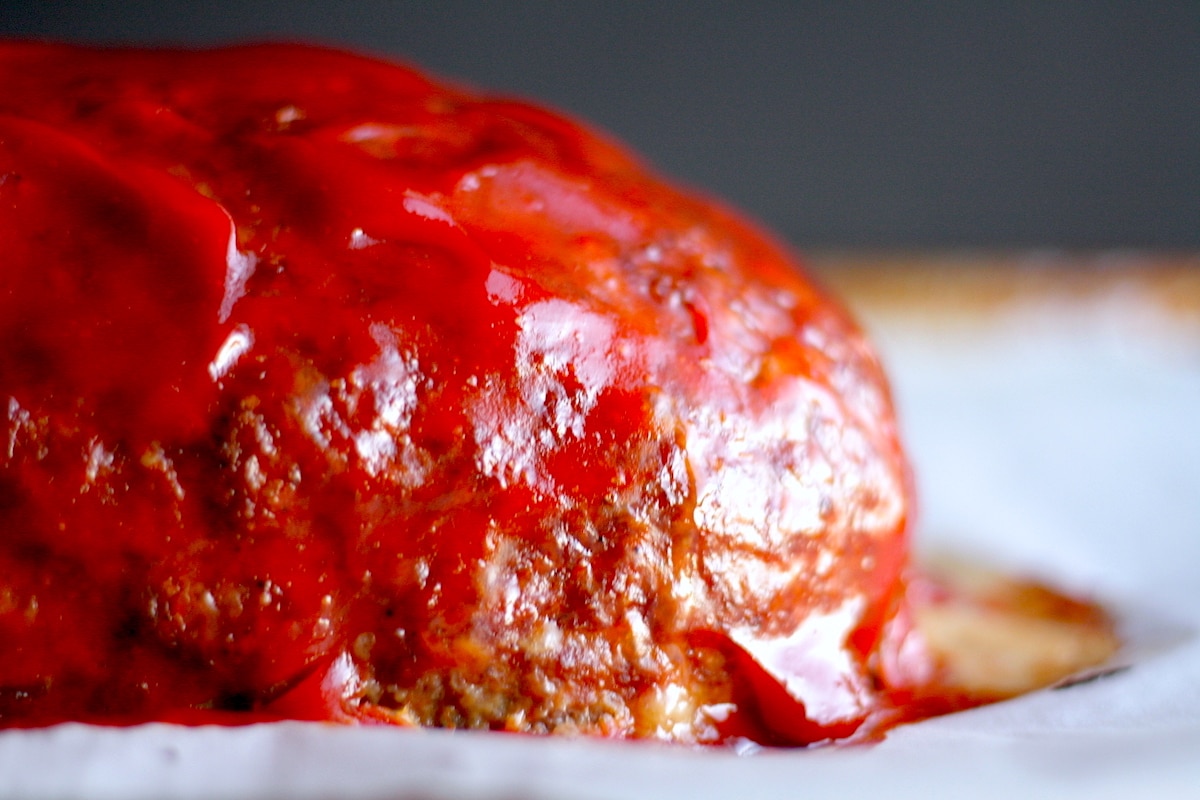 It's great served with mashed potatoes and some roasted vegetables. Has it been a couple of days and there's still no end to the meatloaf in sight? Turn it into a shepherd's pie.