I've teamed up with OXO again this year to help raise money for Cookies for Kids' Cancer, a national non-profit committed to raising funds for research to develop new, improved treatments for pediatric cancer. A couple of weeks ago I was fortunate enough to hear the story of Liam, an OXO employee's son who was the inspiration for the movement. To say the tale was touching would be an understatement. I was truly inspired by a mother's determination to help other children not receive the same fate as Liam. You can help this cause by purchasing these specific products at local retailers as OXO will donate 25 cents for each specially marked baking tool (up to $100,000!). Don't you want to be a good cookie?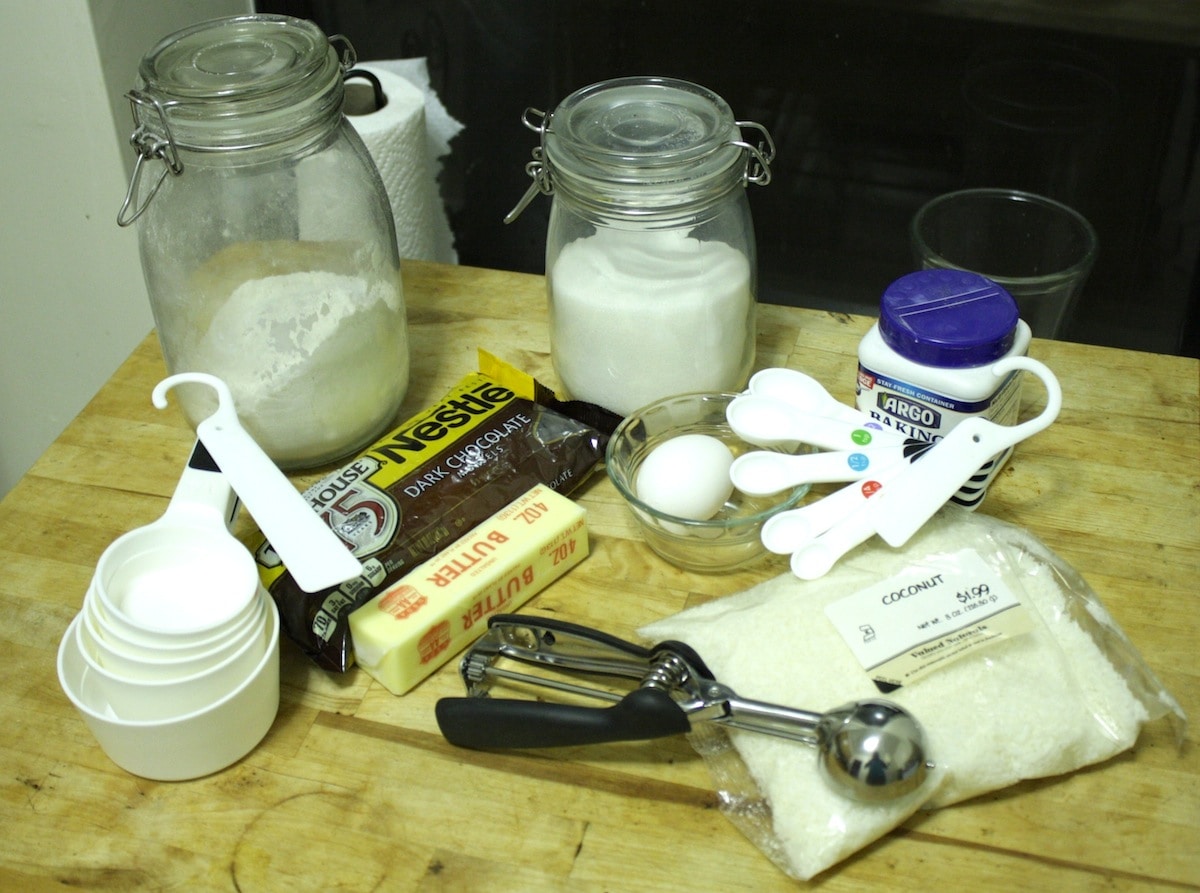 As you can see from my picture above, my initial thought was to include chocolate chips in the recipe. However, you've already gotten a couple iterations of coconut chocolate chip cookies from me. I opted to keep this version slightly purer and stuck with coconut as my main (only) flavor profile (though you're more than welcome to add some chocolate to your batch). This particular cookie recipe yields a treat with a delicious chew, which I happen to prefer. As I was enjoying the finished product, I came to the realization that it would also be great in sandwich form with perhaps vanilla ice cream or orange sherbet as the filling.
Ingredients (yields 2 dozen cookies):
1 stick unsalted butter, room temperature
1 1/2 cups granulated sugar
1 large egg
1 1/2 tsps. vanilla extract
1 cup all-purpose flour
1 tsp. baking powder
1/2 tsp. salt
2 cups unsweetened coconut
Procedure:
Preheat oven to 350˚F.
Cream together butter and sugar.  Mix in your egg and vanilla extract.
Combine flour, baking powder, and salt together. Add to your butter/sugar/egg mixture. Mix in the coconut last.
Scoop onto a parchment or silpat lined cookie sheet and bake for 10 minutes.
Cool for a few minutes on the tray before transferring to a baking rack to cool completely.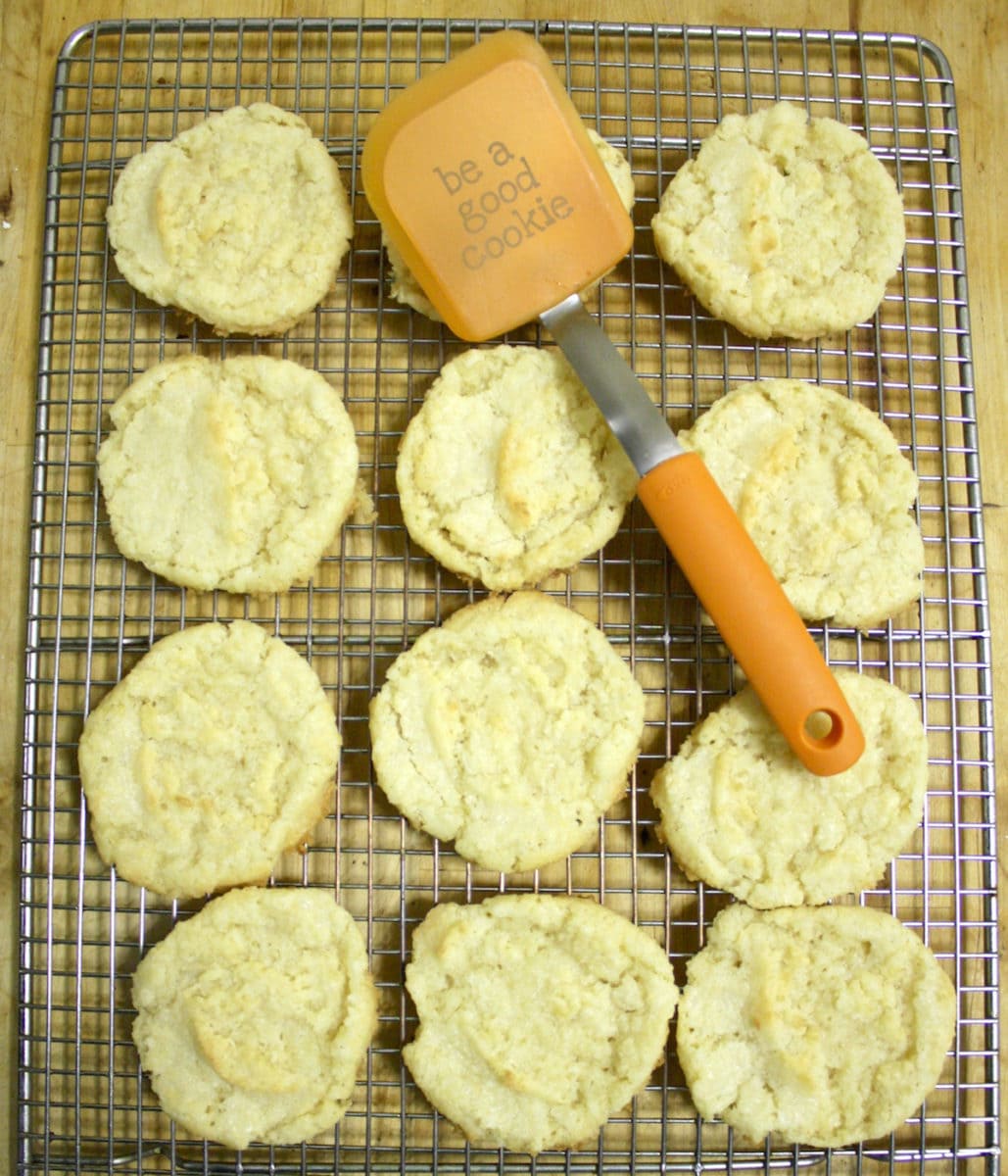 #OXOGoodCookies