In case you don't follow me on social media (which you should obviously correct right now), then I'm happy to announce that I've started to contribute to Atlanta Black Star! We've started with a series of "Global Grub Potlucks" featuring a number of other talented black food bloggers. The recipe I contributed to the potluck is these cookies, just in time for the holidays.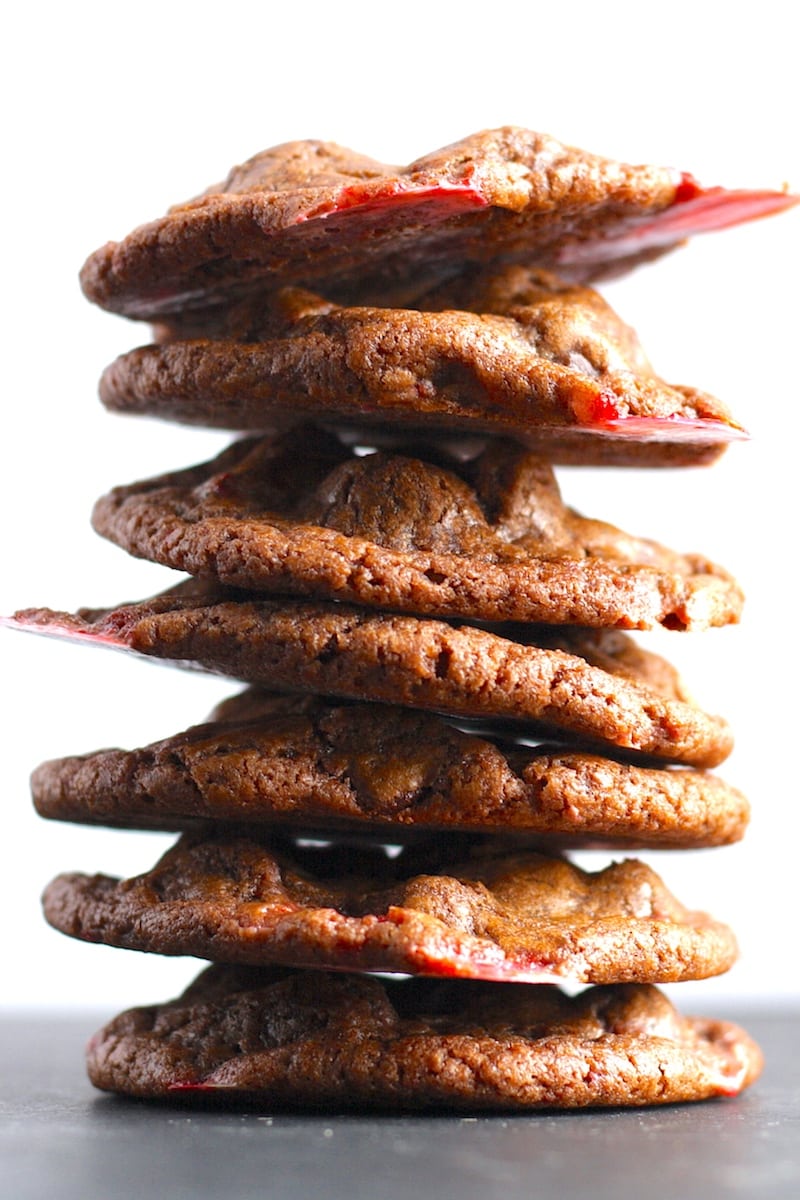 These cookies are packed with a double dose of chocolate and are complemented nicely by the mint flavor from the crushed candy canes. I also love the look that it adds when the candies melt and ooze out from the cookies a little bit. I mean, just look at them!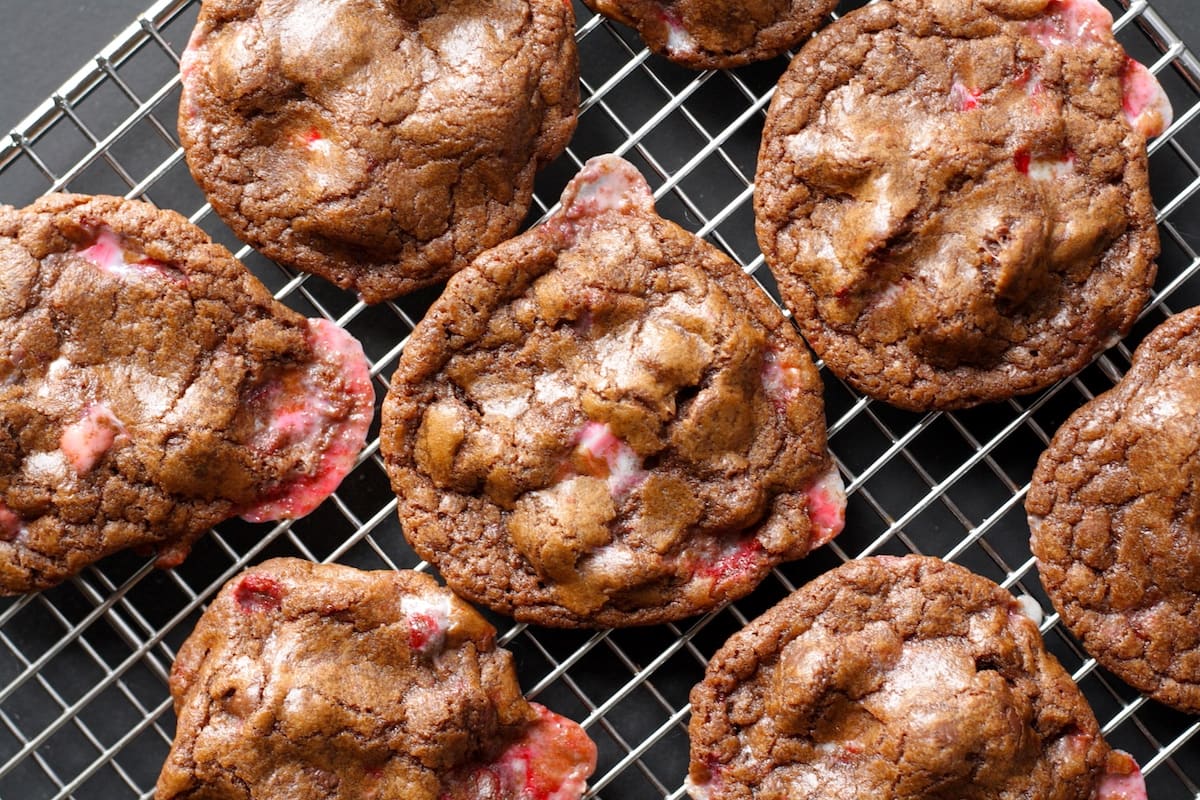 Speaking of appearance, I learned something about how you prep the dough for baking that has a significant impact on the look of the finished cookies. As promised in my most recent post, here are the details.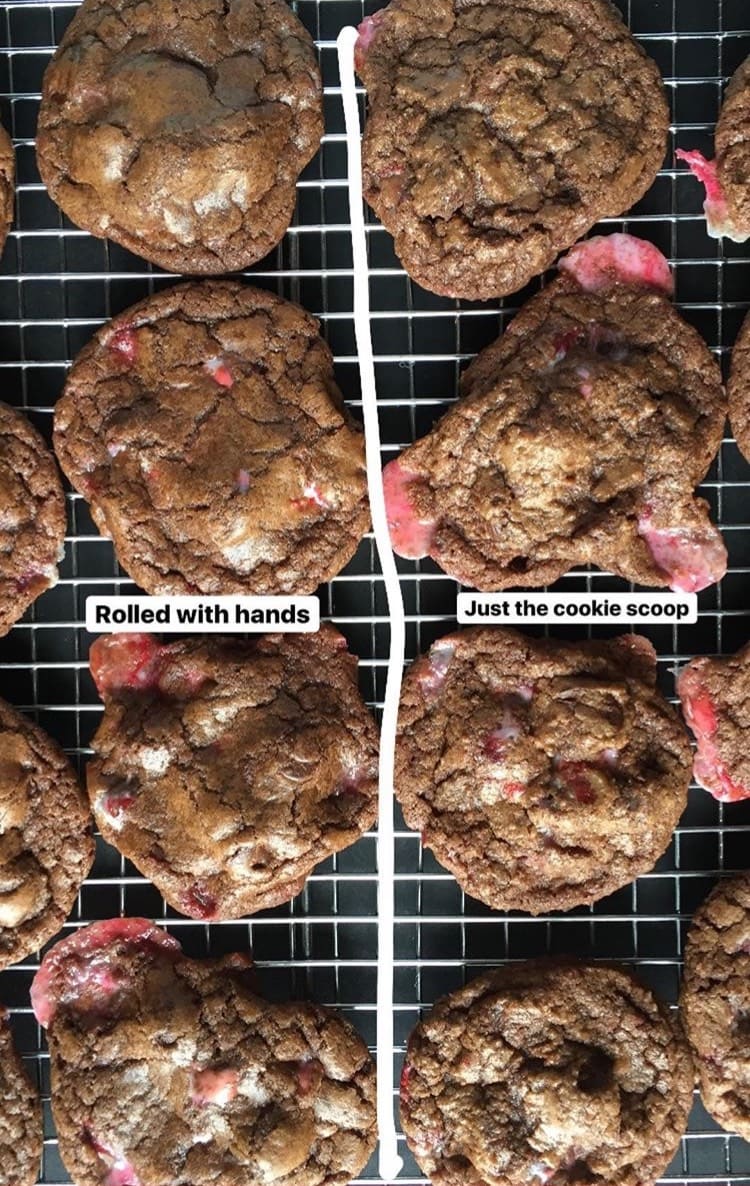 In my usual cookie baking, I use my handy-dandy cookie scoop to portion the dough evenly and then just plop it onto the sheet for baking. That's in fact what I did with the first batch of these puppies. I noticed that some of the shapes were a little more distorted than I would have liked, so I decided to scoop the dough and the roll them with my hands into nice spheres to try to get them as perfectly circular as possible once baked. (The melting candies still put a stop to that, but I was okay with it.)
In addition to helping with the shape, I noticed that the texture on the surface of the cookies was drastically different, too. My guess is that it had something to do with the heat from my hands interacting with the cookie dough, and the results are astonishing. So if you're ever trying to get smooth, shiny cookies, be sure to roll the cookie dough with your hands before baking. (And if you like it rough, then proceed as usual.)