In honor of April 20th, I decided to share a *special* brownie recipe with you. For the longest time, the only brownie recipe I really liked was the one that came from a box. All the other recipes I've tried have been far too fudgey and gooey for my tastes. I'm a fan of the chewier brownies, myself. In honor of the date, I decided to try my hand at this chocolate dessert again.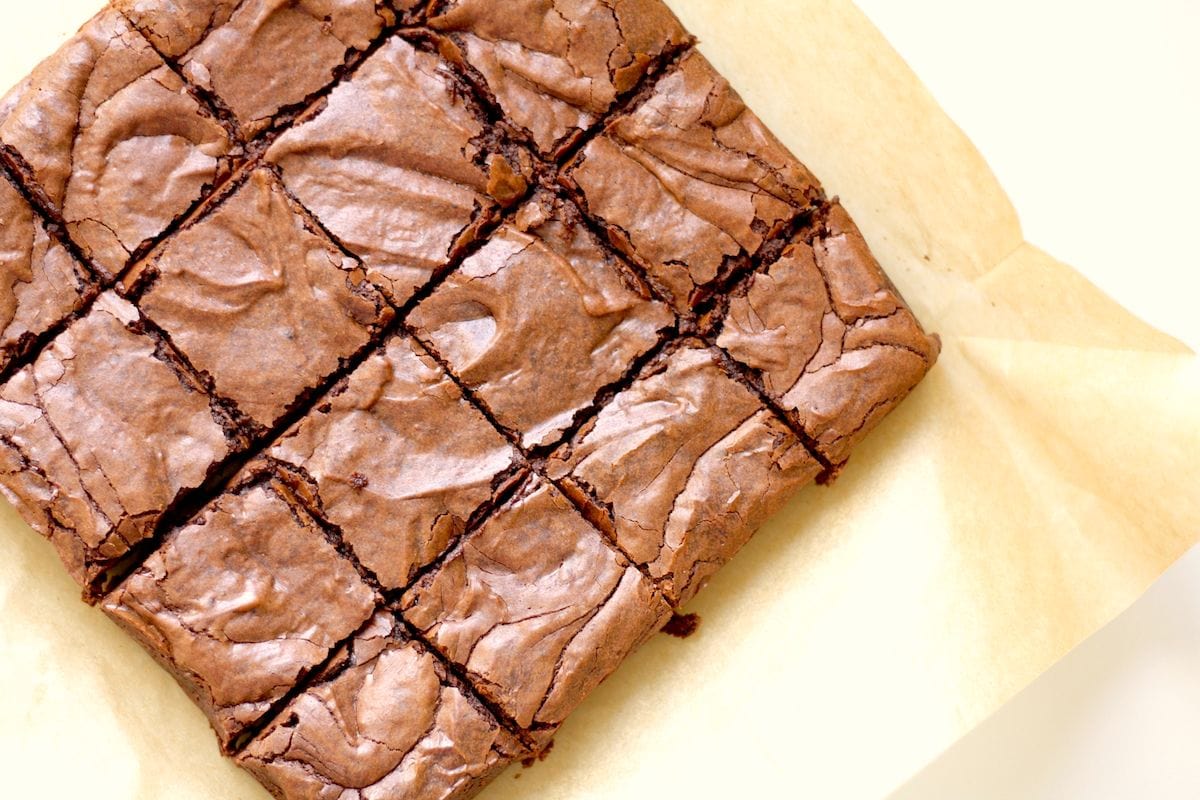 This brownie recipe has a wonderfully intense chocolate flavor thanks to the combination of cocoa powder and melted semisweet chocolate. There's also a little coffee and sea salt to balance everything out. And if you want to use some sort of all-natural, infused butter *wink-wink* in honor of #420, then who am I to stop you? (I encourage you to abide by the laws within your state regarding cannabis consumption before partaking in any sort of recreational drug use.)
Lastly, for those of you that are a fans of the gooier brownie variety then feel free to under bake them (about 30 minutes) and you'll end up with these: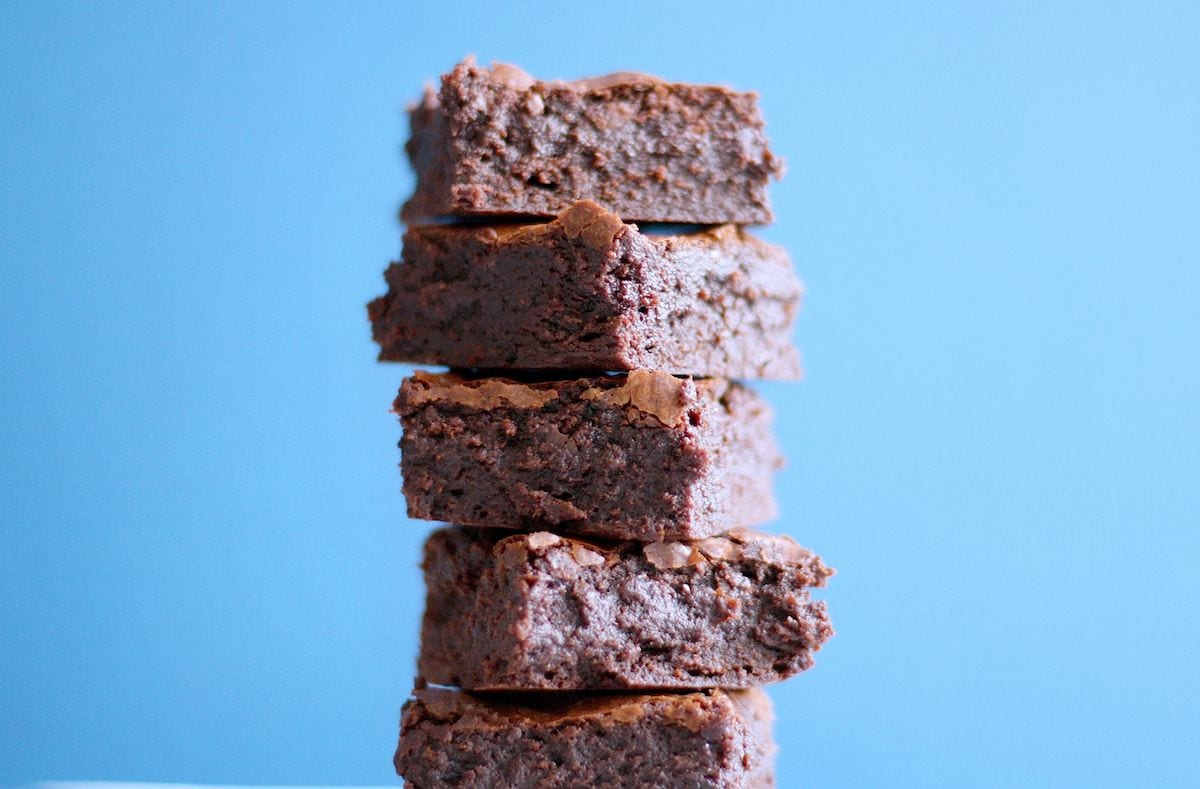 Double Chocolate Fudge Brownies:
6 ounces semisweet chocolate
1 stick (1/2 cup) unsalted butter
1/2 cup granulated sugar
1/2 cup dark brown sugar
1 tablespoon instant coffee powder
2 large eggs
1 teaspoon vanilla extract
2/3 cup all-purpose flour
2/3 cup cocoa powder
1/2 teaspoon fine sea salt
1/4 teaspoon baking powder
Yield: sixteen 2-inch square brownies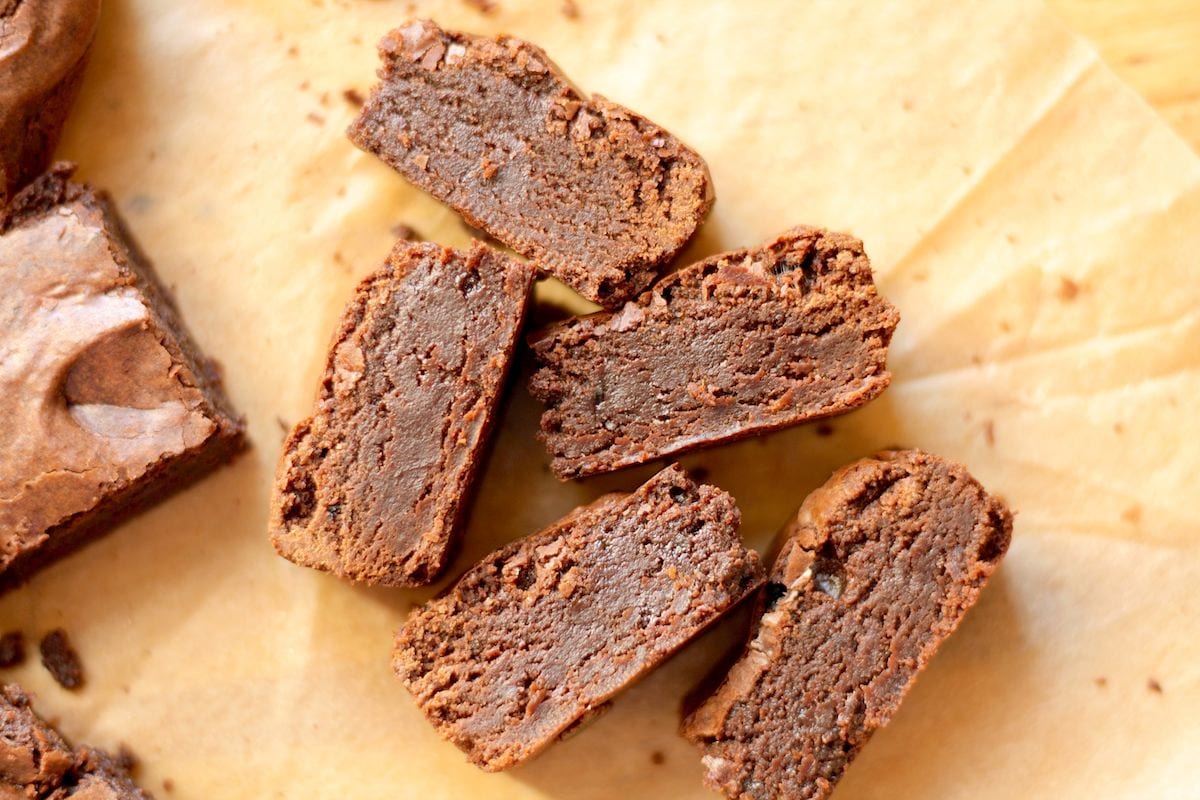 Procedure:
Preheat the oven to 350˚F.
Melt the chocolate and butter in a saucepan over low heat. Remove from the stove and whisk in both sugars and the coffee powder.
Whisk in the eggs, one at a time, and then add the vanilla extract. Add in the remaining ingredients and stir until evenly combined.
Pour the brownie batter into an 8-by-8-inch pan lined with parchment paper. Bake for 35 to 40 minutes.
It's best to let the brownies cool completely before cutting into and eating. (They taste great for the next couple of days too.)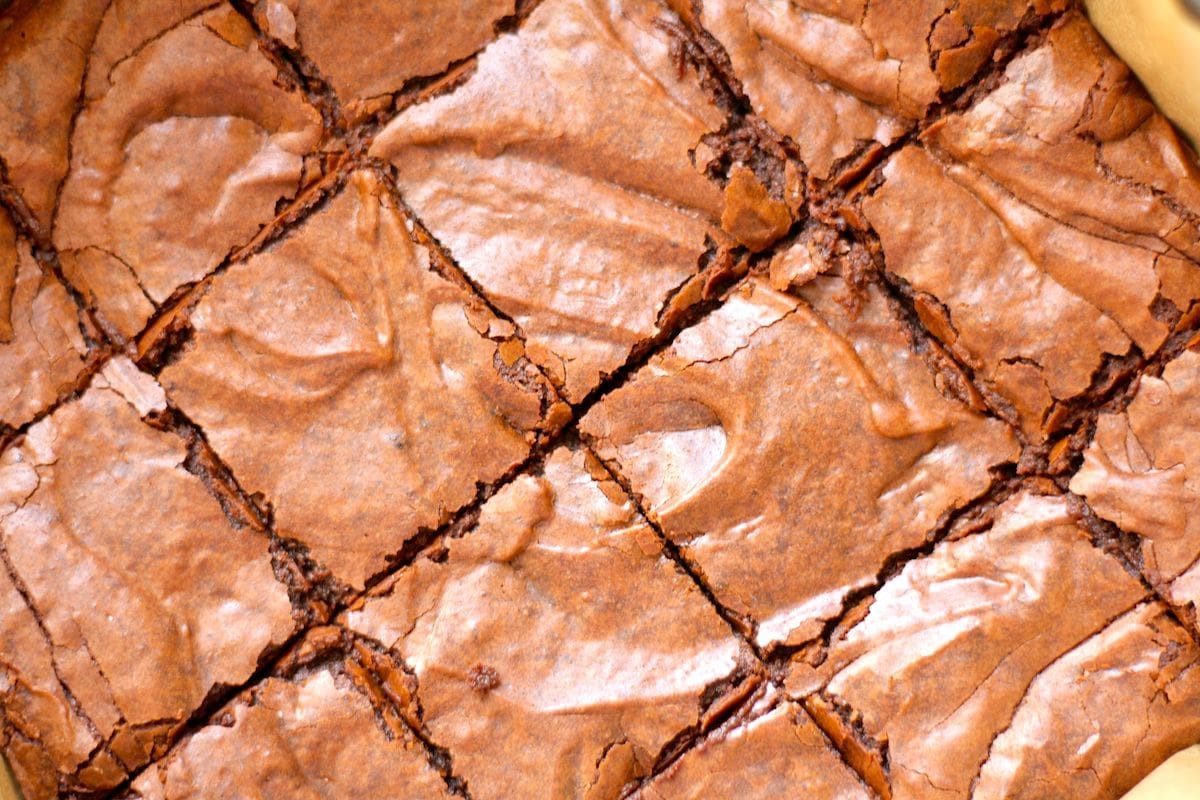 Go forth and bake some brownies! My roommate took the leftovers to work and then sent me a text with a picture of just the leftover crumbs all before lunch. I'll call this brownie recipe a success.