First things first: I sent out my inaugural newsletter last week! If you don't want to miss out on all the fun, then be sure to give me your info in the "subscribe" box in the sidebar on the right.
…
That was by far my biggest accomplishment last week. I woke up with a less than pleasant stomach bug this morning and ended up not going into the office today. I worked remotely for part of the day, but I also slept for a good extra chunk of time, which is partly why I'm still up right now writing this post. Now I can add one more thing to my list of accomplishments for the day.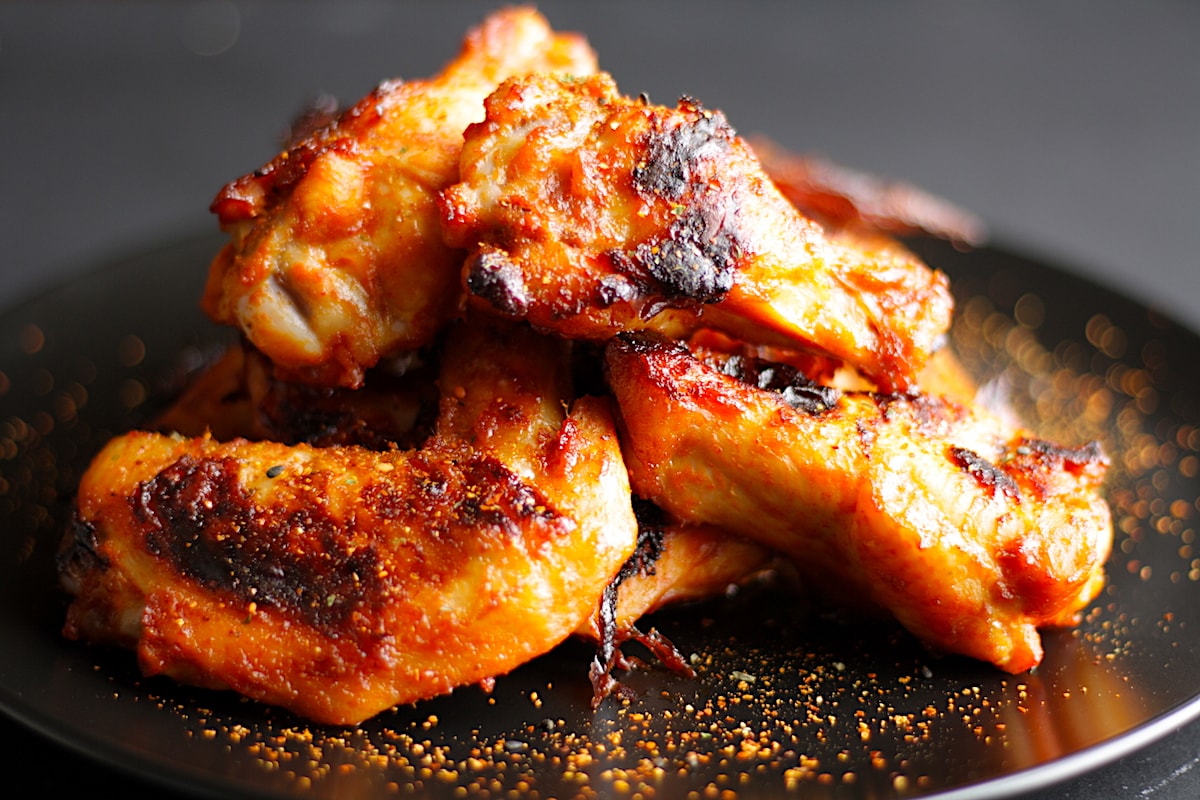 I made these chicken wings a couple of weeks ago when I opted to avoid the snowstorm that threatened New York City. Thankfully I had gone to the grocery store that week, so I had plenty of food on hand to make some good things for myself to eat. I had a craving for chicken wings and—per usual—wanted to experiment with some new flavors. These get coated in a spicy/funky/nutty sauce and baked in the oven for a quick and easy chicken dish. These are great as either a party appetizer or the protein component of a more balanced meal. (My lunch that day consisted of about half this tray of chicken wings and some carrot sticks.)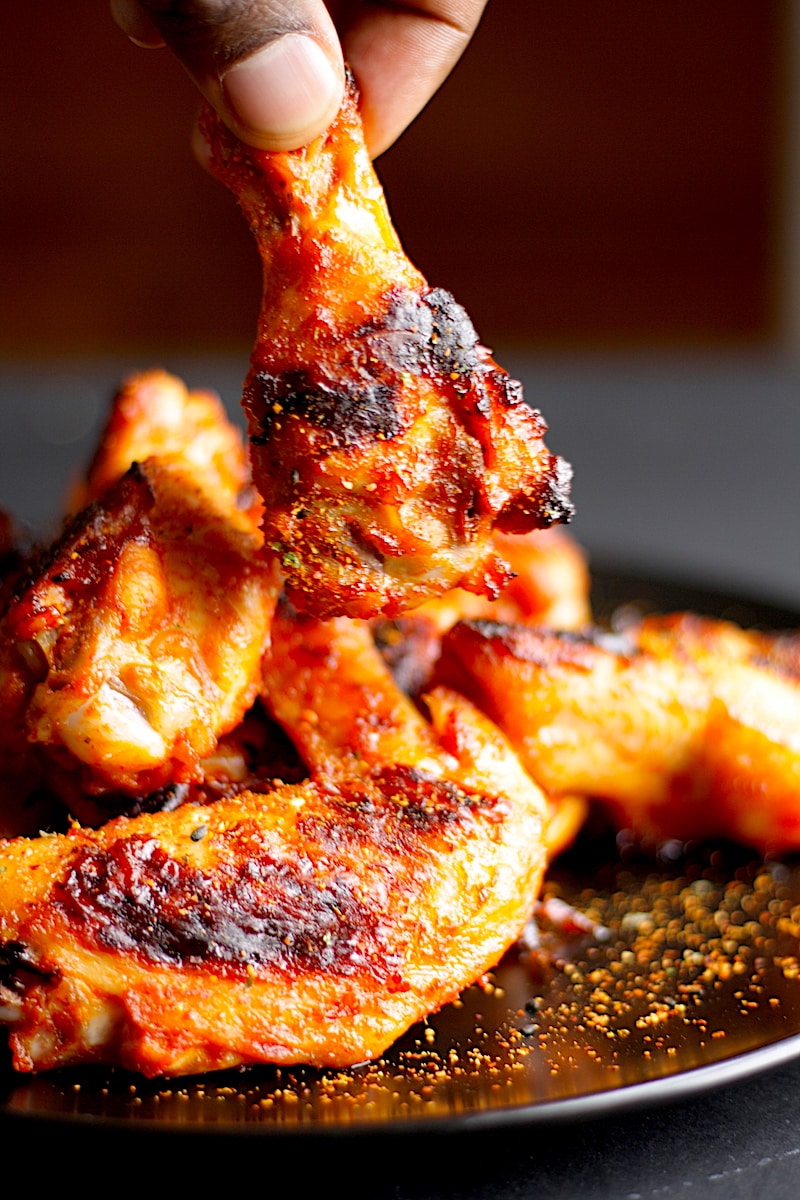 The base of the wing sauce is gochujang, a fermented red chile paste that is "one of the backbone ingredients of Korean cooking." What sets gochujang apart from other hot sauces is the great funk it lends to dishes. (Here, "funk" is a good term.) And though rice and soybeans are typically the main ingredients, there are gluten free varieties available for you to use, if needed. One author on Korean cuisine says that "umami bomb sells [gochujang] way short." Similar to how people are now putting sriracha on everything, you can add gochujang to a lot of your already favorite dishes to crank up the flavor even more.
Baked Gochujang Chicken Wings
Ingredients
¼ cup gochujang
¼ cup mirin
2 tablespoons smooth peanut butter
1 tablespoon soy sauce
2½ pounds chicken wings, drumettes separated
togarashi or sesame seeds, for serving
Instructions
Preheat the oven to 450˚F.
In a large bowl, whisk the gochujang, mirin, peanut butter, and soy sauce until smooth. Toss the chicken in the sauce. Arrange the chicken on a rimmed baking sheet lined with parchment paper in a single layer; bake for 30 minutes, flipping halfway through. Sprinkle with togarashi before serving.
Notes
If you have time, marinate the chicken for 2 or more hours in the sauce for it to infuse with even more flavor.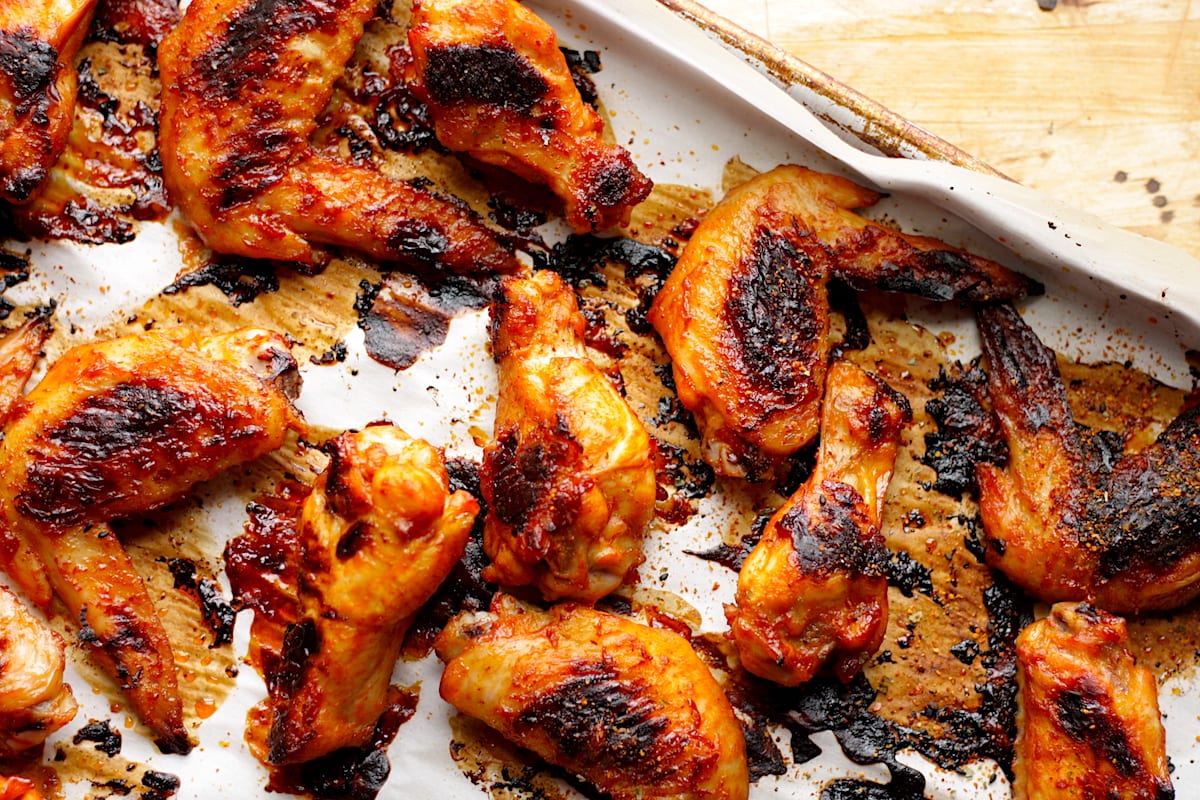 The mirin provides some sweetness and acidity to the marinade. If you don't happen to have any in your pantry, you can substitute mirin with a mix of rice vinegar and a splash of honey in this recipe. I added peanut butter as a nod to a Thai satay sauce. To finish the wings off, I sprinkled them with some togarashi seasoning, which is a traditionally Japanese spice mix and includes ingredients such as sichuan pepper, sesame seeds, nori, ginger, and citrus peels. (You can even make your own togarashi at home.)