What a world we live in . . . to say that our country is going through a period of unrest would be an understatement. But then there are people like Tiffany Haddish and the story of her taking Will and Jada Smith on a swamp tour to put on a smile on your face.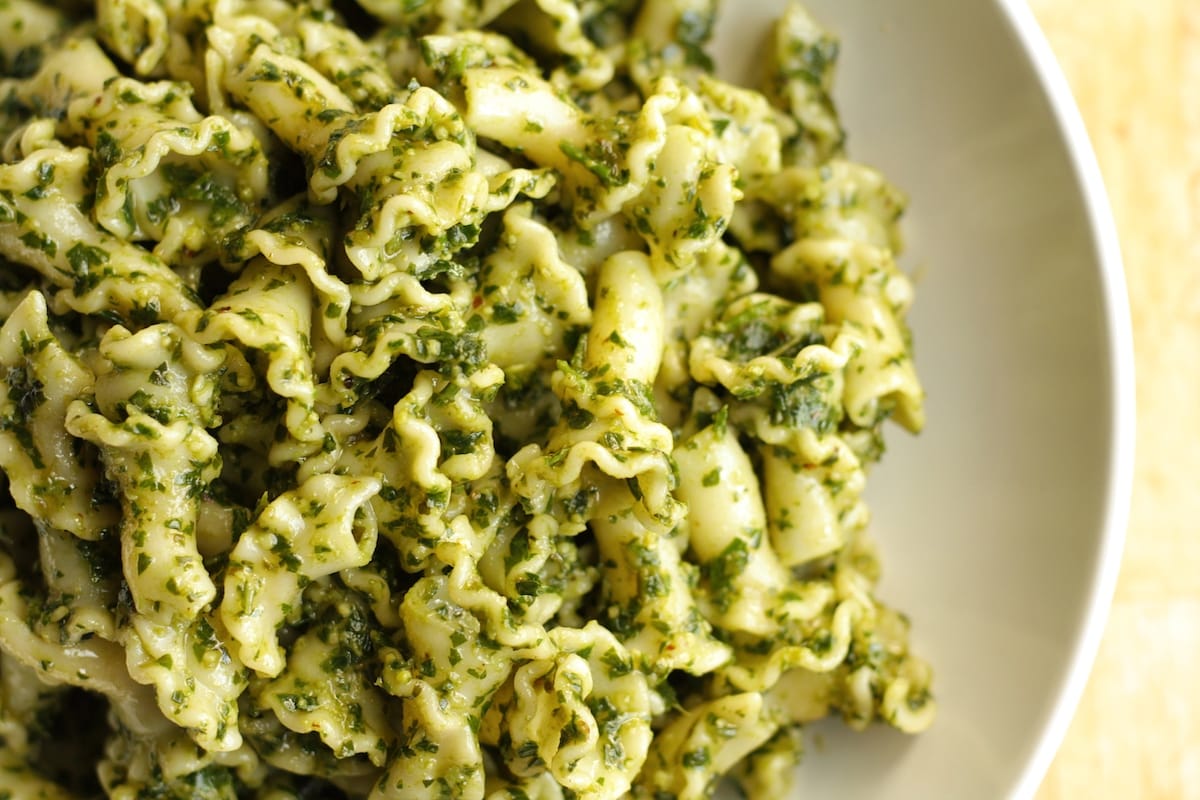 Today we're making pesto! It's great for the summertime to toss with all of your fresh produce or as the sauce for your pasta for a quick meal. But instead of your traditional pesto, I'm swapping out the pine nuts for hazelnut flour that I already had stored in my freezer. Pine nuts tend to be fairly expensive and as a result I don't really use them much in my recipes, whereas I've found hazelnut flour to be easier for me to incorporate into my style of cooking and baking.
I devoured this hazelnut pesto sauced tossed with some riccioli pasta. I don't think I've really seen this shape before, but I chose it because I thought it was pretty. (Appearance more often than not can influence my purchasing decisions.) What would you do with this pesto sauce?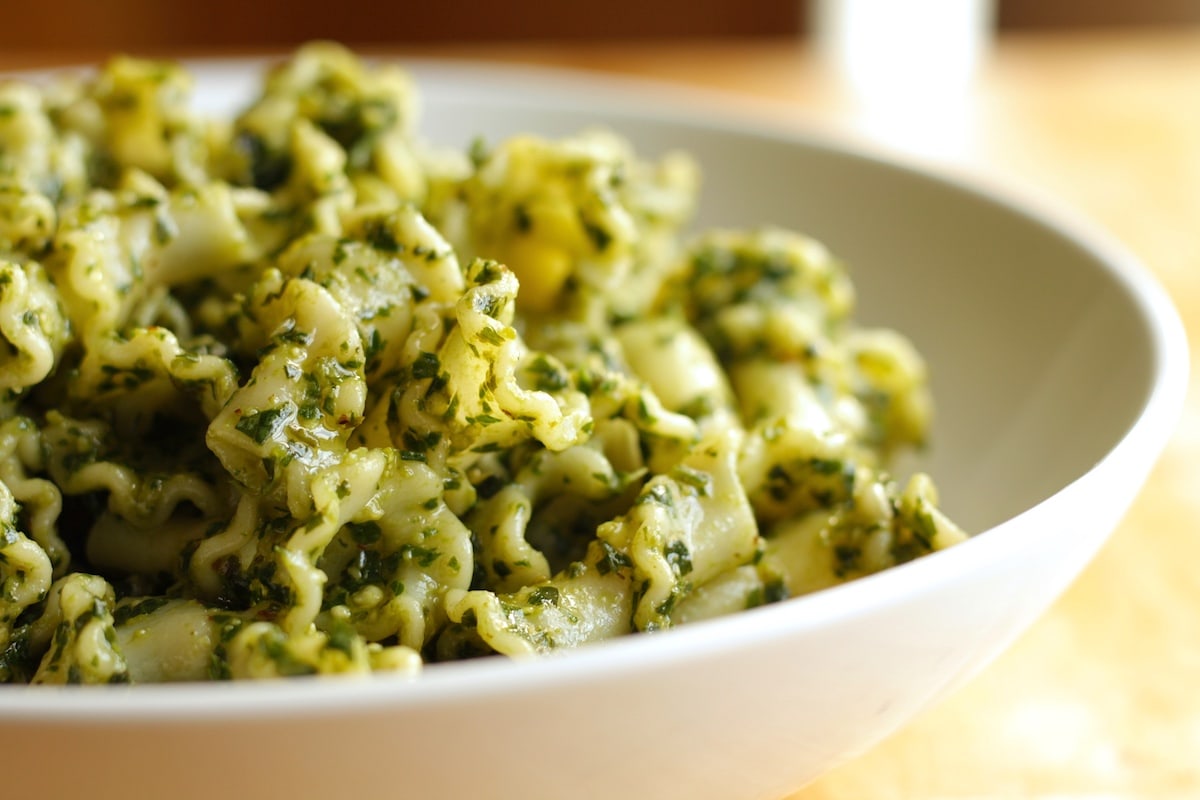 Hazelnut Pesto Sauce Recipe
A fairly traditional recipe for pesto sauce except the pine nuts have been swapped out for hazelnut flour. This recipe has been adapted from a New York Times version.
Ingredients
2 cups fresh basil leaves (or other leafy herbs)
2 tablespoons hazelnut flour, such as Bob's Red Mill
2 large cloves garlic, grated with a microplane or finely chopped
½ cup extra-virgin olive oil
½ cup freshly grated parmesan cheese
kosher salt
Instructions
Add the basil, hazelnut flour, and garlic to the bowl of a food processor, and pulse to chop the basil. Slowly stream in the olive oil, scraping down the sides of the food processor as needed. Stir in the parmesan cheese and season with some salt (if needed).
Notes
Pesto is a great way to use other leafy herbs as well, such as parsley.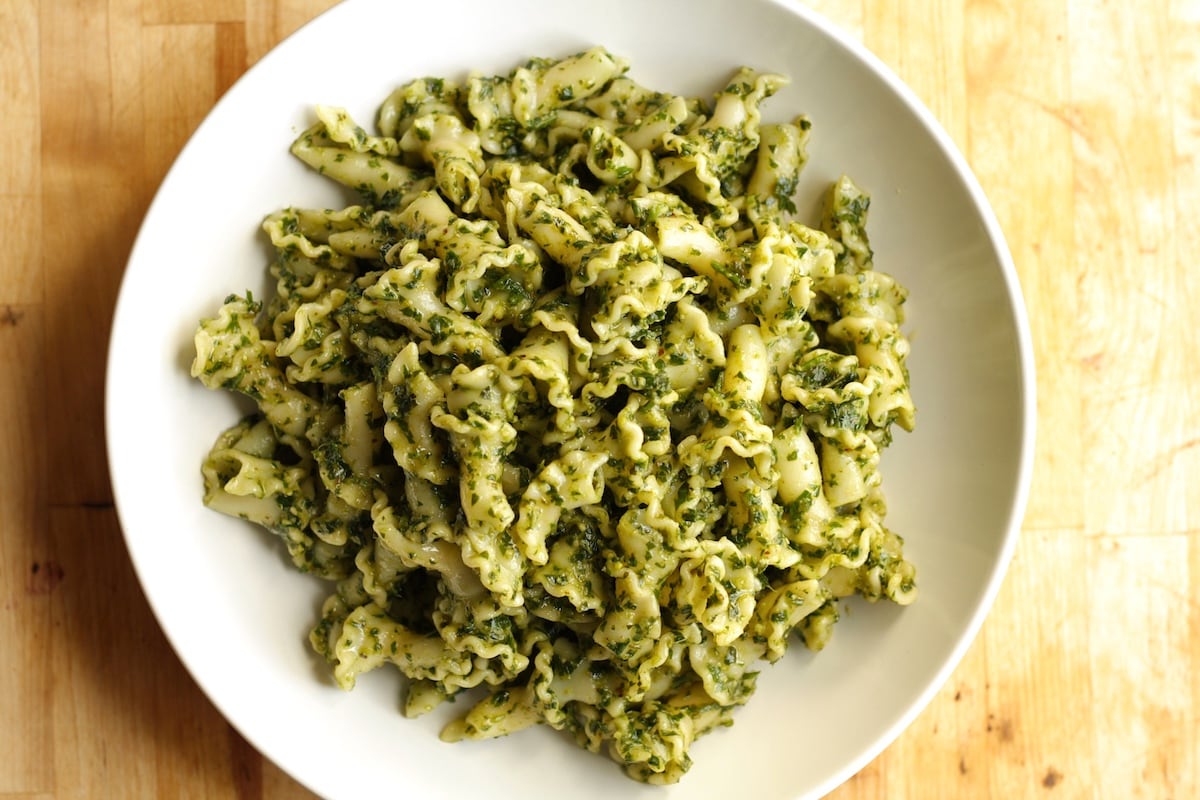 Disclaimer: I received the products used in this recipe from Bob's Red Mill as samples. All views and opinions are my own.