One day I was handed a bundle of dried out vanilla beans. (I'm interning at Food Network, so these sorts of things happen.) I was slightly confused at first as I thought, "What do I do with dried out vanilla beans?" My colleague that handed them to me—as if she read my thoughts—then said that I could rehydrate vanilla beans in alcohol. Say, what? Well, Google proved she was right. All you need is a jar, some booze, and time. After a few days you'll be able to scrape out the vanilla bean seeds and will have created your own homemade vanilla extract.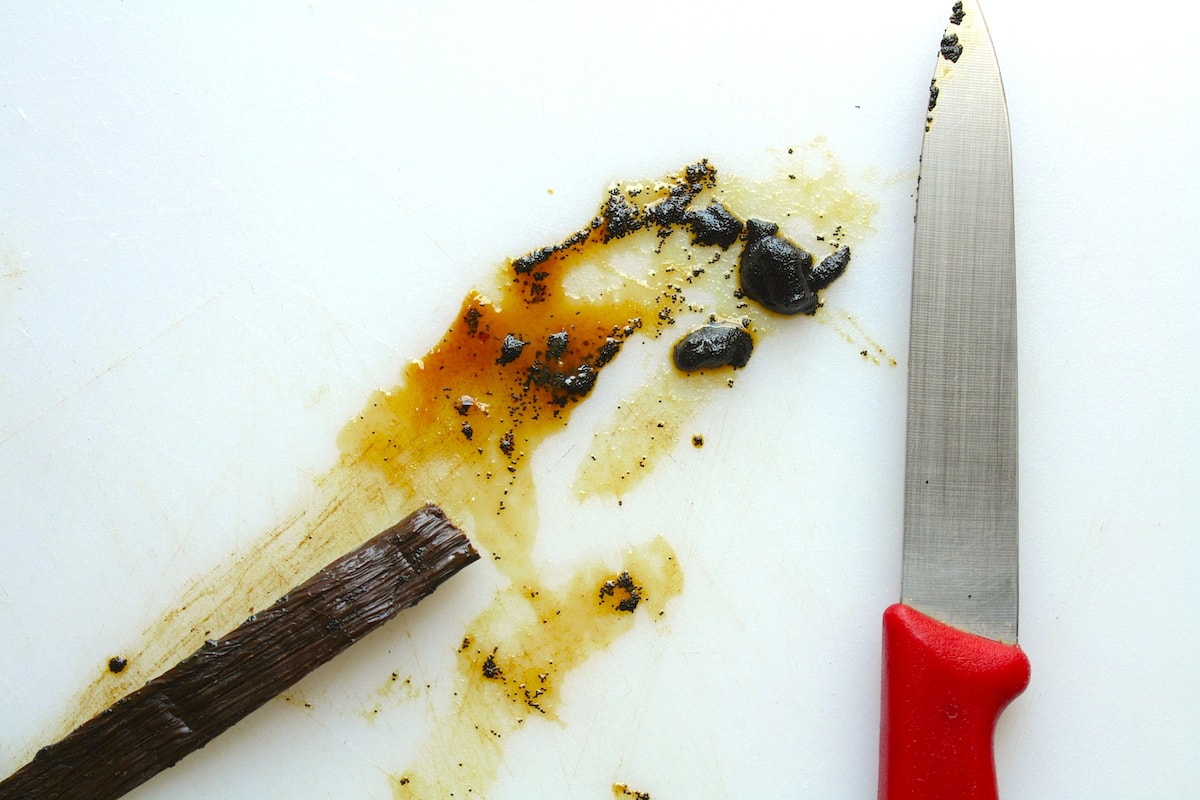 Homemade Vanilla Extract:
Snip the ends off of dried vanilla beans and stand up in a jar with a lid. Add about 2 inches of a clear alcohol (either vodka or rum). Seal and stow away in a cupboard for at least a few days. (I added the date just so I know when it was made.) The alcohol will become a rich brown color when it is ready to use. You can now use your homemade vanilla extract in all of your favorite baking recipes. Also, the once dried out vanilla beans will have softened and you can push out the seeds with the dull edge of a knife. You can store an empty bean back in the extract or use it to make vanilla sugar.