Disclosure: This #HalftimeHero creation is brought to you by Farm Rich. All opinions expressed are my own.
The big football game is fast approaching. Admittedly, I'm not the most enthusiastic fan of the sport, but I definitely enjoy watching the big game surrounded by friends and loved ones. I go for the company, drinks, and—most importantly—the food. That's why I'm partnering with Farm Rich to show you this easy appetizer recipe hack that's the perfect snack for watching any game. (Be sure to scroll down to the bottom of this post to find out about a great giveaway they are running.)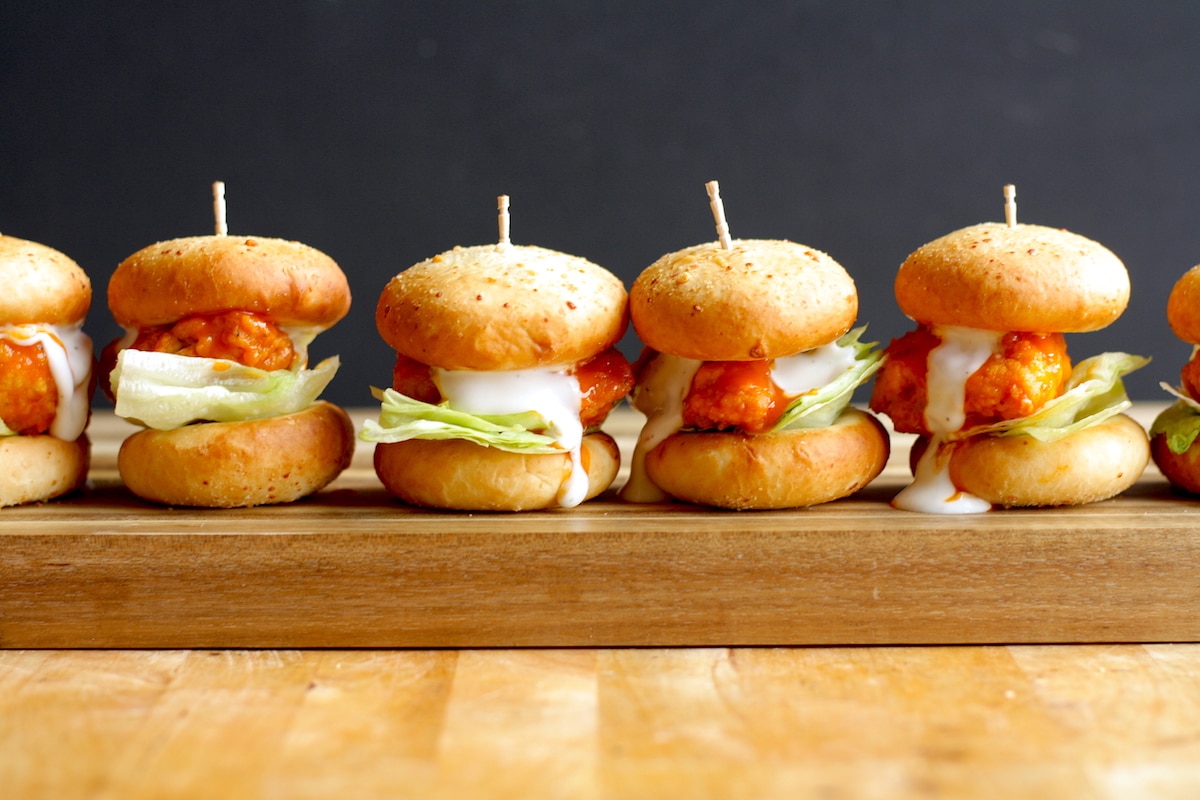 Between all of the commercials, performances, playbacks, and referee reviews, the big game can be particularly lengthy. Come halftime, I'm ready to stretch my legs, refill my beverage, and in need of some sustenance to get me through the rest of the game. My #HalftimeHero are these Mozzarella Buffalo Chicken Sliders that are super simple to prepare and taste as good as they look. I'm of the opinion that it isn't a football came without a great chicken appetizer, and these definitely fit the bill. Farm Rich Buffalo Style Boneless Chicken Bites are sandwiched between Farm Rich Mozzarella Bites for a cheesy, spicy, and delicious appetizer.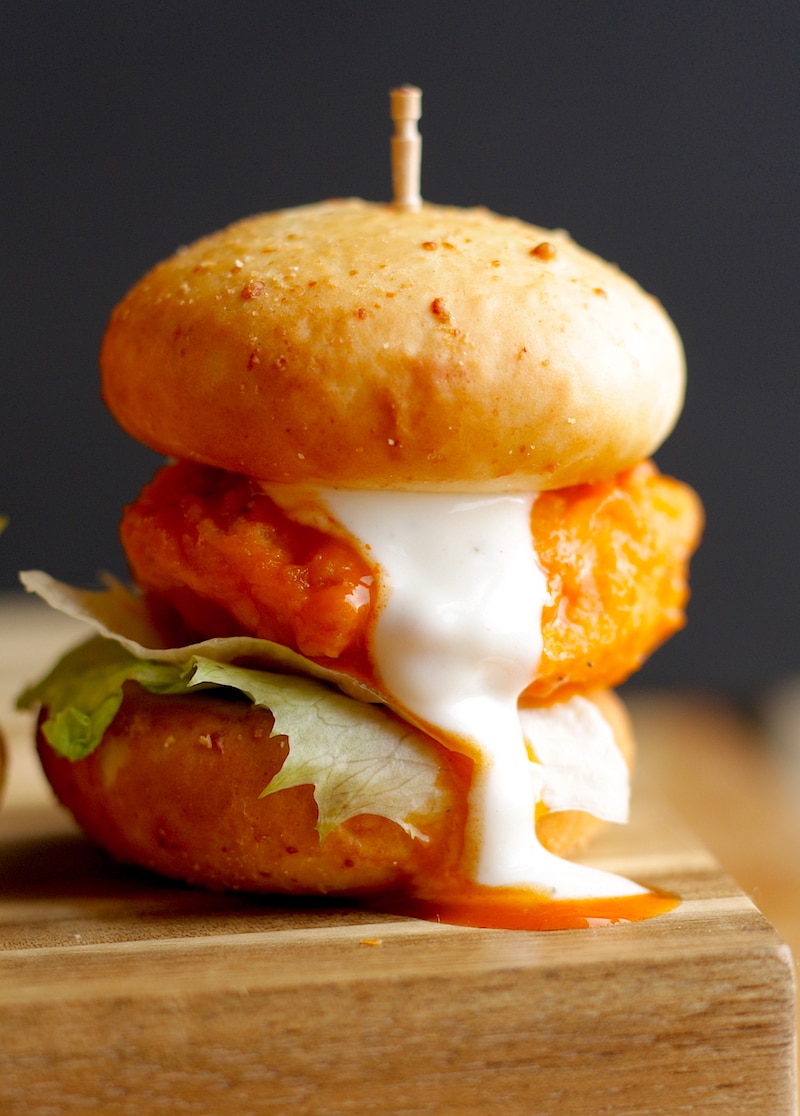 Mozzarella Buffalo Chicken Sliders:
Procedure: Take one mozzarella bite, flip it over and top with some lettuce followed by a piece of buffalo style chicken; drizzle with some ranch dressing, top with another mozzarella bite, and secure with a toothpick.
Feel free to customize your sliders any way you want. Some other great topping ideas are pickled jalapeños, slices of tomatoes, or maybe even some crisp pieces of bacon. (Bacon makes everything better.) What else would be a great addition to these mozzarella buffalo chicken sliders? Let me know how you build them in the comment section below.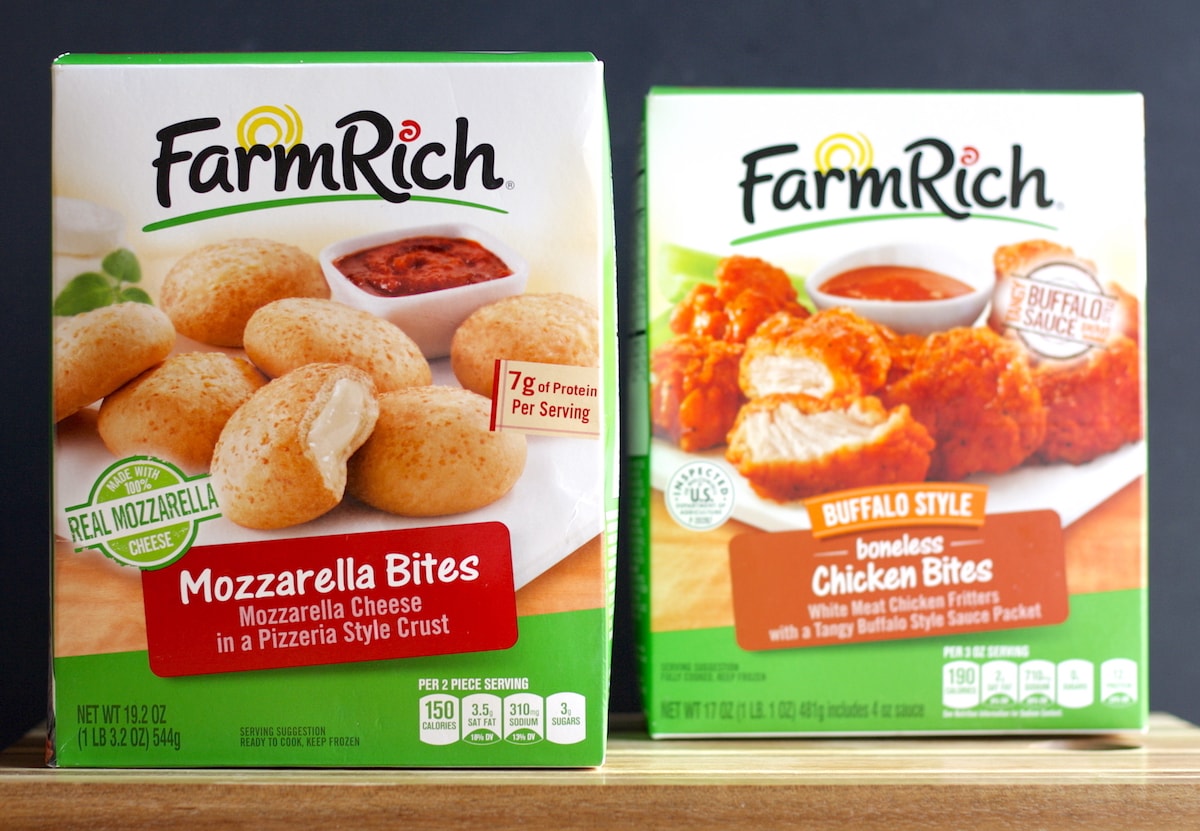 The Farm Rich family of products can be found in the freezer section of major grocery stores across America. Even though there aren't many traditional grocery stores in New York City as they exist in other parts of the country, I was still able to find these frozen snacks using the product finder on the Farm Rich website.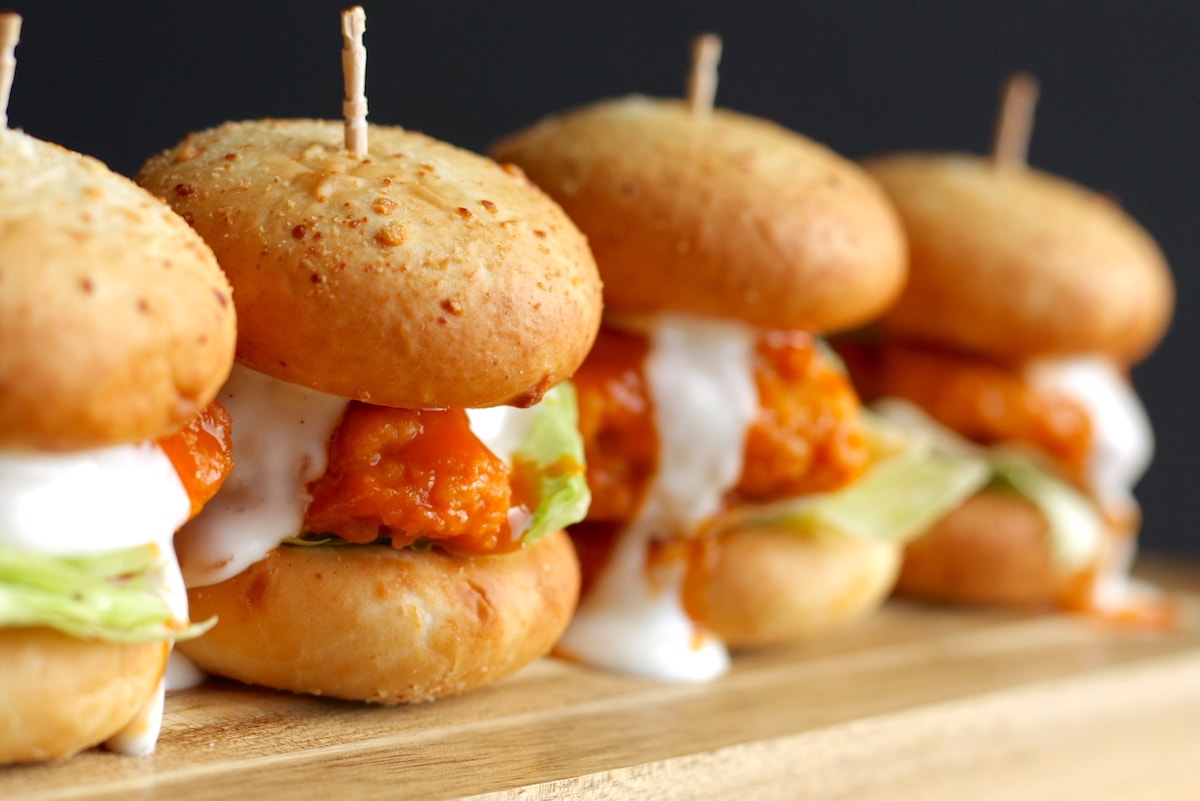 Interested in receiving exclusive offers along with food hacks, recipes, tips, and more? Sign up for the Farm Rich Loyalty Club to get it all sent to your inbox.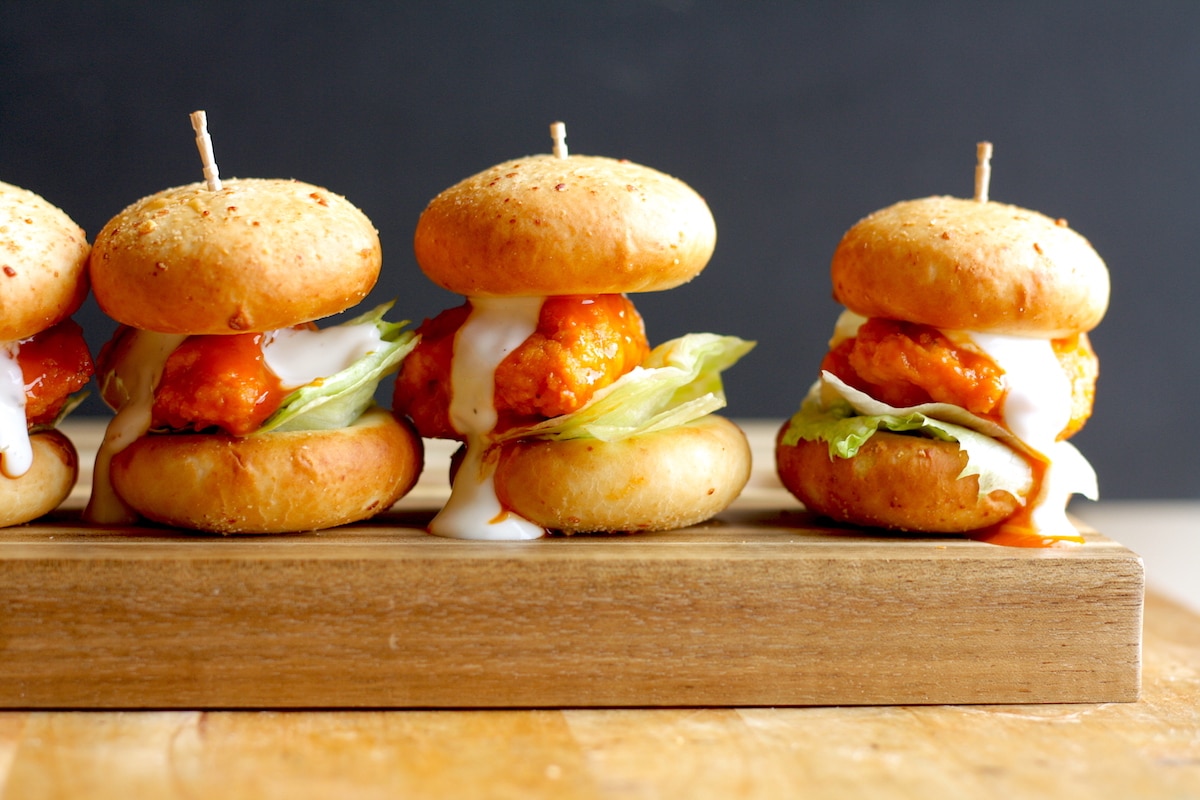 Giveaway: Have any of your own clever ideas for a #HalftimeHero that you usually have at your house during a football game? Share your #HalftimeHero snack/app idea via social media (Twitter, Facebook, Instagram or Pinterest) using the hashtag and you will be entered for the chance to win a year's supply of Farm Rich snacks for all your game day needs.
Disclosure: This #HalftimeHero creation is brought to you by Farm Rich. All opinions expressed are my own.