Follow my blog with Bloglovin.
A while back I posted a status on Facebook asking my friends for suggestions as to what types of recipes they would like to see from me. One person requested a rich and indulgent dessert, so this peanut butter pear tart recipe is my answer. Scrolling through the 'gram I noticed a few of my fellow blogger friends posting images of their pear frangipane tart, which is what gave me the inspiration for this recipe. The classic pear frangipane tart mainly consists of pears (duh) and an almond paste filling. Though the original is quite lovely, most people don't have almond paste in their kitchens and I wanted to come up with a more accessible version of the recipe with a similar flavor profile.
In comes the peanut butter. I whisk the peanut butter with sugar, eggs, and heavy cream to create a silky and nutty filling. Sliced Bosc pears are then nestled into the filling before getting baked and devoured. I had no clue how this recipe experiment would turn out, but in case you haven't already noticed I added the "favorite" tag to this post to denote that it was in fact delicious. (I brought it to the office the next day and my coworkers would definitely have to agree.) Pears are at their peak in the fall, but any time you can get a couple would be a great occasion to make this tart recipe for dessert.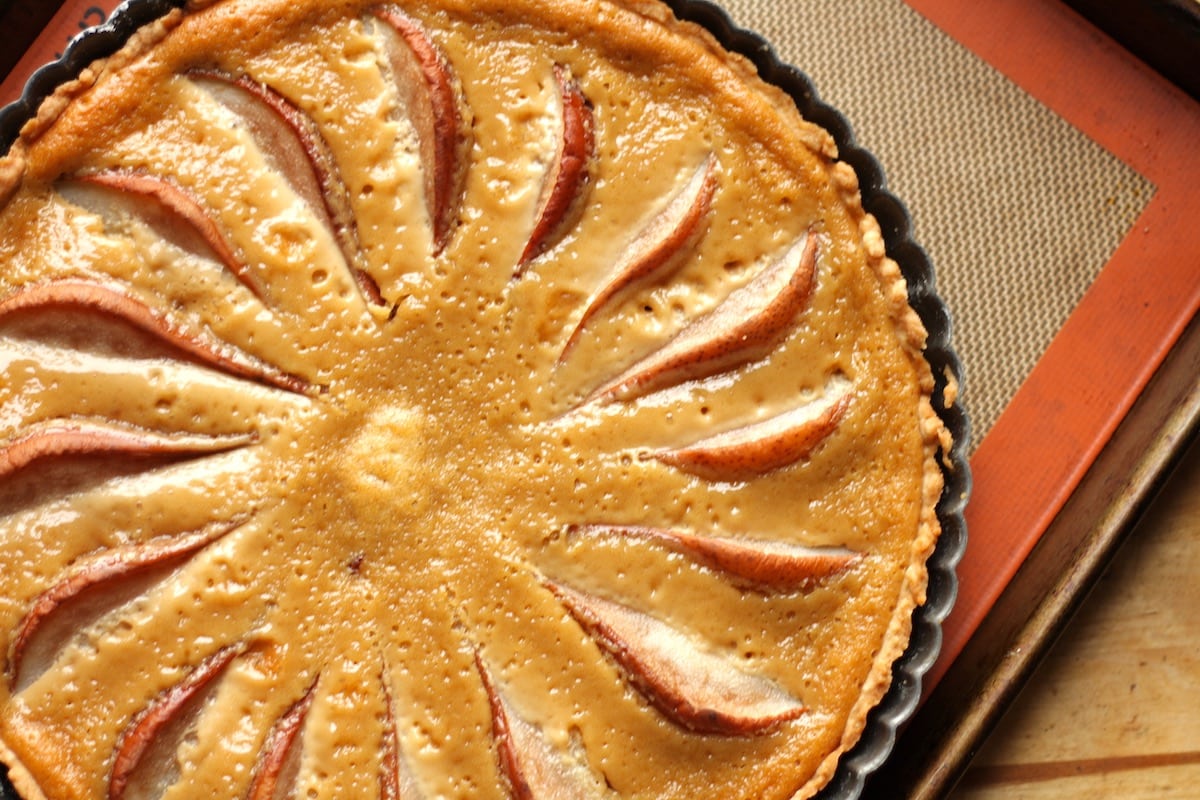 Peanut Butter Pear Tart Recipe:
one recipe pie crust
2 large eggs
1/2 cup granulated sugar
1/2 cup creamy peanut butter
1/2 cup heavy cream
2 Bosc pears, cored and cut into 8 wedges each
powdered sugar, for serving
Yield: one 10-inch tart
Procedure:
Preheat the oven to 375˚F.
Roll the pie crust to about 1/8-inch thick and place into the tart pan; set aside.
Whisk the eggs and sugar together until thick and frothy and a pale yellow color. (This will take a couple of minutes.) In a separate bowl, whisk the peanut butter and heavy cream until smooth. Combine the egg and peanut butter mixtures.
Pour the filling into the prepared tart crust. Arrange the pear wedges in the tart and nestle in the filling. Bake until the filling is set, about 30 minutes. The peanut butter filling might appear raised over the fruit, but will settle as it cools. Sprinkle with powdered sugar before serving.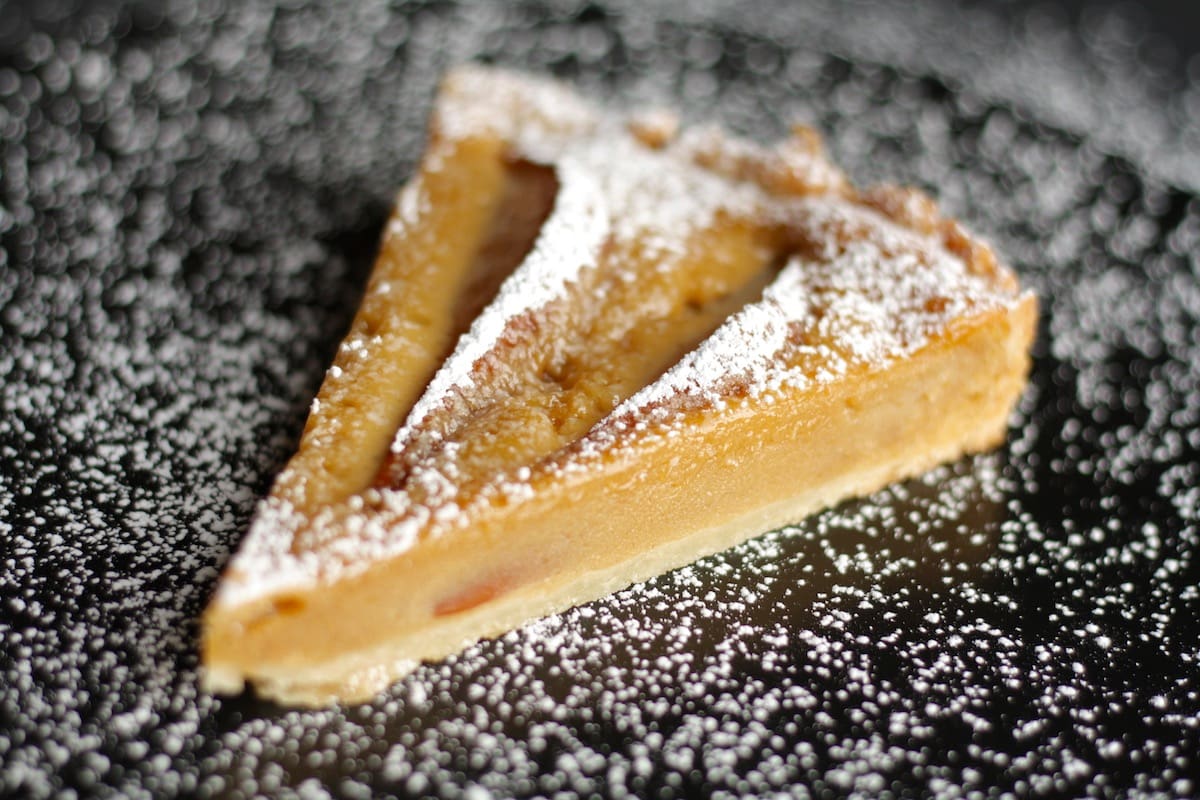 Enjoy!