I'm back at it again with another video in collaboration with Blavity. Be sure to watch the recipe, tell me what you think, and share it with a friend. Sharing is caring!
I like cooking with wine almost as much as I enjoy drinking it. It's a great way to make use of the near-empty wine bottles you have sitting around your kitchen (or on your night stand…no judgment here). I've never used "cooking wine" before in my life—if it's not good enough to drink then it's also not good enough to cook with. In this recipe I marry the aged grape juice with fresh grapes to form a rich sauce that gets paired with seared pork chops. The pork gets some extra lovin' by basting it with garlic, fresh herbs, and butter. This recipe is sure to impress your dining companions, and if not, there's always more wine.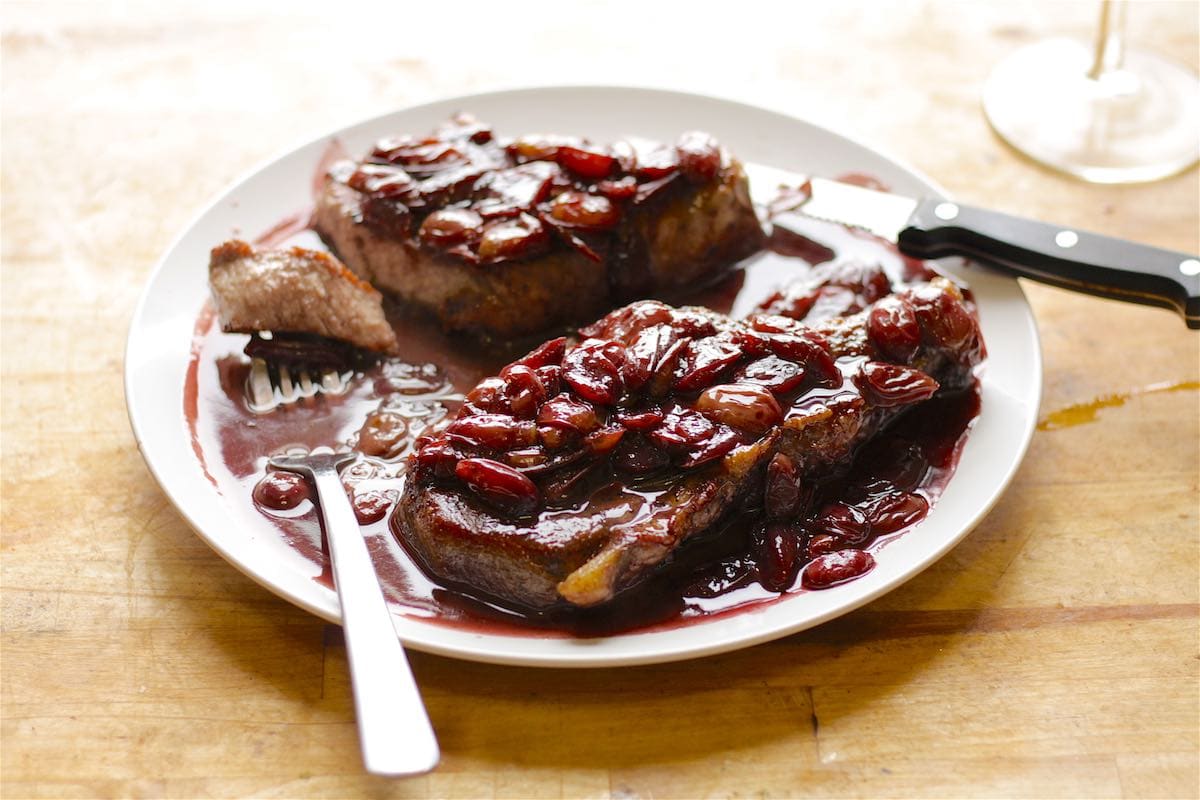 Seared Pork Chops with Red Wine and Grape Sauce
olive oil
two bone-in pork chops, about 3/4-inch thick
kosher salt
ground black pepper
2 crushed garlic cloves
fresh herbs, such as rosemary and thyme
2 tablespoons unsalted butter
2 cups red grapes, halved
1 cup unsalted chicken stock
1/2 cup red wine

Procedure:
Put a couple of swirls of olive oil in a heavy-bottomed skillet over medium-high heat. While the pan is heating up, pat the pork dry with a paper towel and season with salt and pepper. Place the pork chops in the pan and sear until golden brown on one side, 4 to 5 minutes.
Flip over the pork chops, add the garlic cloves, herbs, and butter, and baste the meat with the liquids in the pan for about 2 minutes. It helps to tilt the skillet as you do so. Remove the pork, garlic, and herbs, and set aside.
Add the grapes to the same skillet and cook until they have broken down slightly and released some of their juices, 2 to 3 minutes.
Add the chicken stock and red wine. Bring to a boil, reduce to a simmer, and cook until the liquid has reduced by half.
Return the pork chops to the sauce, decrease the heat to medium-low, and finish cooking the pork chops in the red wine and grape sauce, about 2 minutes more. If you want, you can remove the meat and reduce the sauce even further to your desired consistency. Taste and season the sauce with salt and pepper to taste.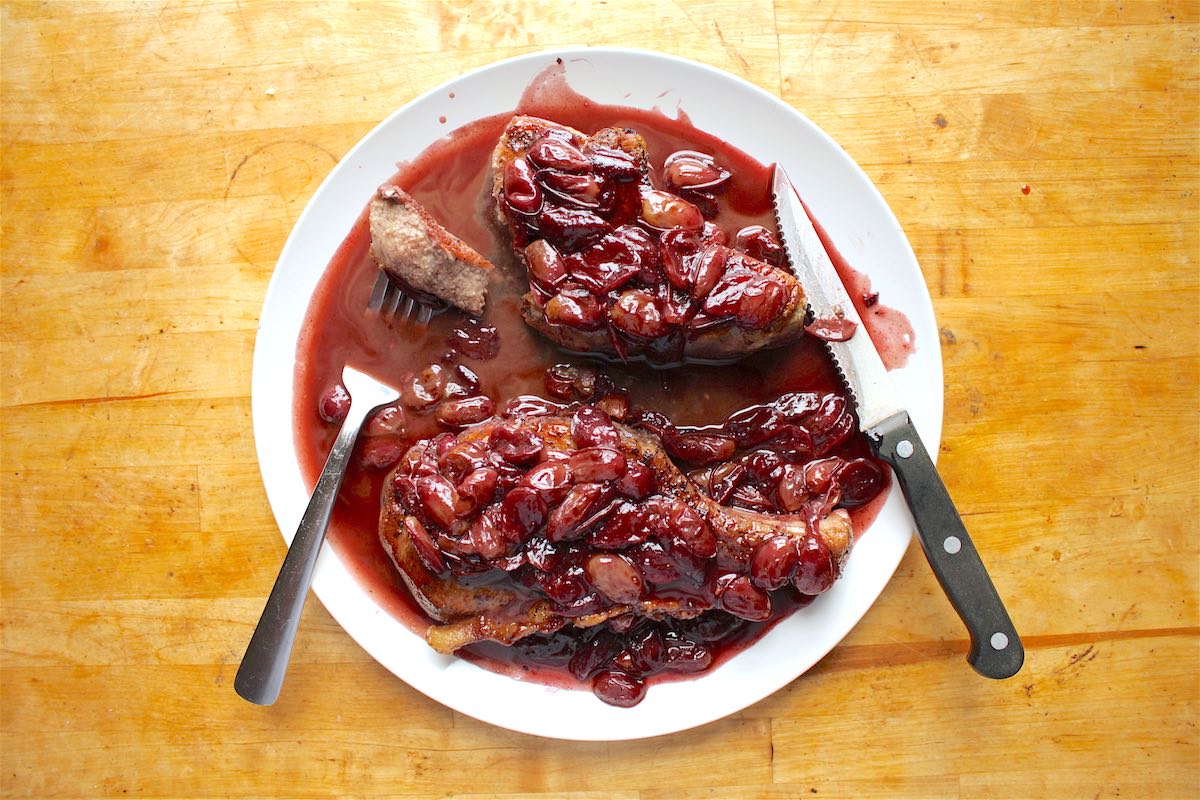 What's your favorite thing to do with leftover wine? Tell me in the comments section below, and be sure to visit Blavity for more recipe videos.