Fall is almost here, so that means it's time for the onslaught of everything pumpkin. Here I share an easy and moist pumpkin muffin recipe with dried cranberries and walnuts (reminiscent of my beloved pumpkin cake recipe).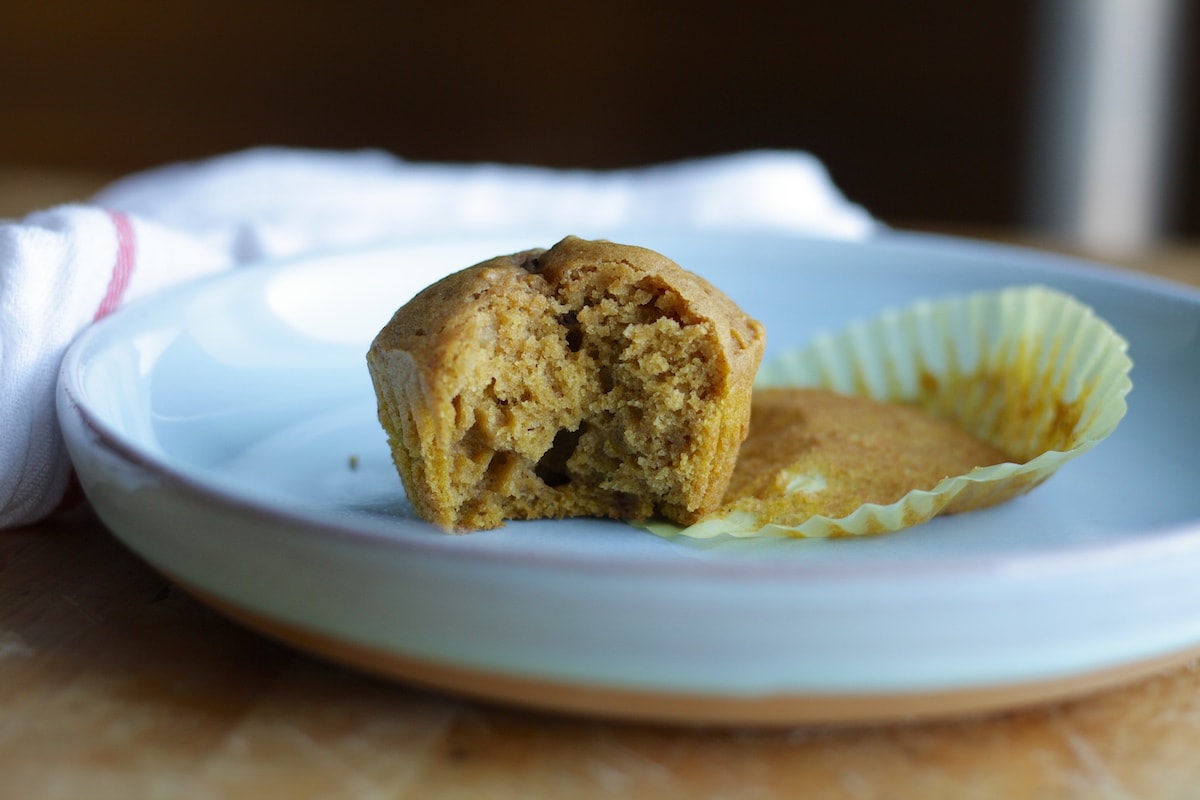 I actually developed this recipe last fall, but the end of the season was quickly approaching and I wasn't able to put it up in time before people would move on to thinking about the holidays. So, here we are almost a year later with this recipe.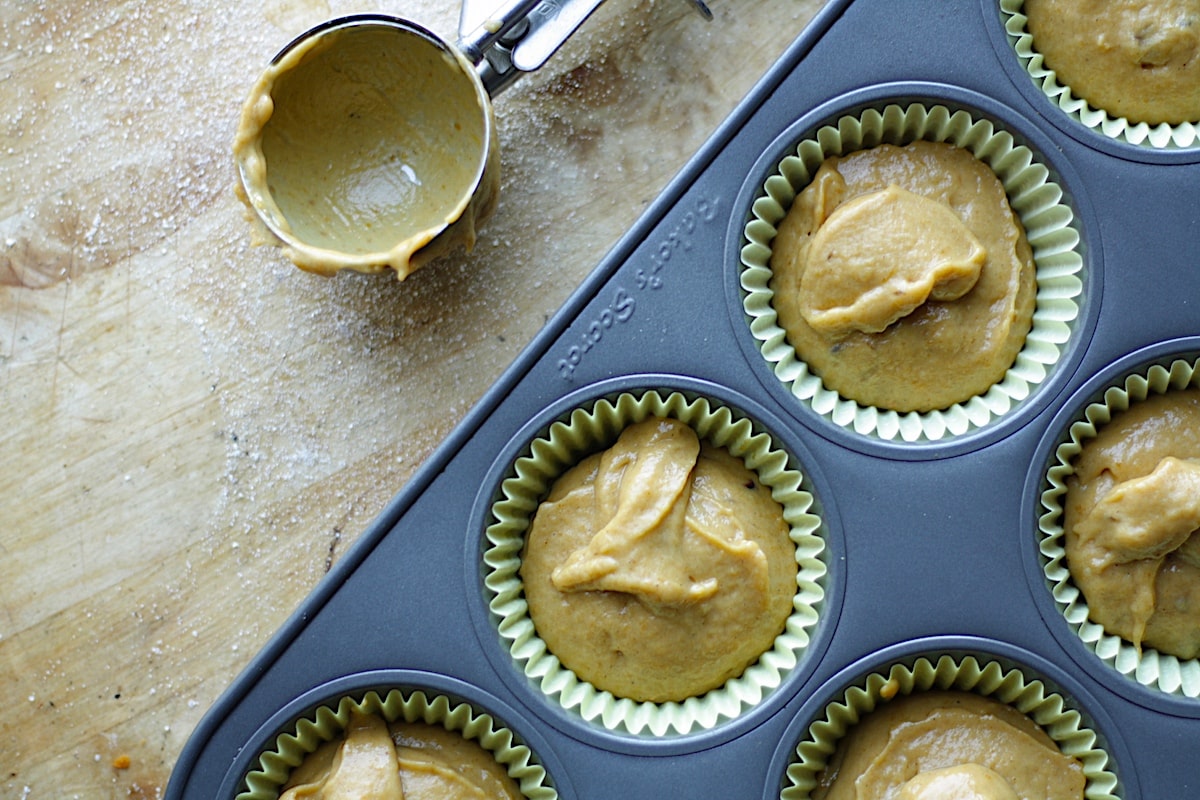 All you really need is a bowl and a whisk in order to whip up a quick batch of these muffins. They come out beautifully moist, and the dried fruit and nuts are a great addition. These muffins are perfect for everything from weekend brunch to a quick grab-and-go breakfast during the week.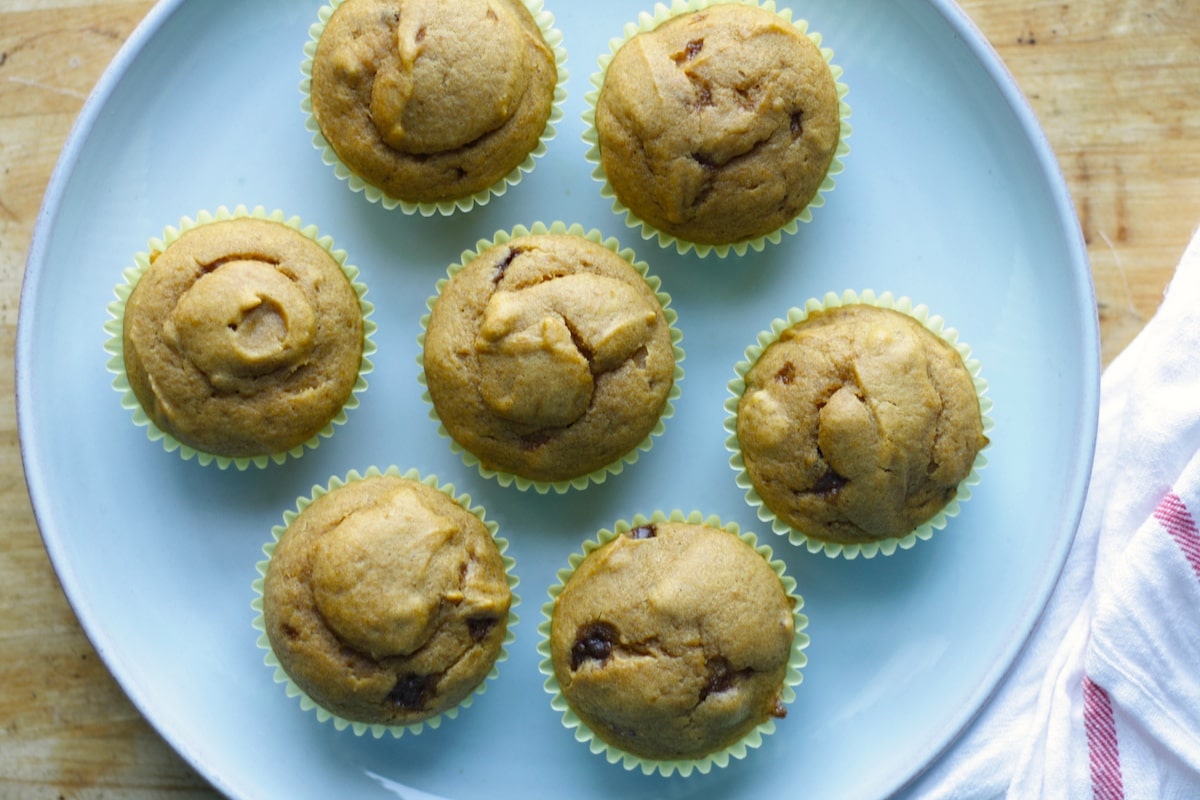 Pumpkin Muffin Recipe with Cranberries and Walnuts
These moist and flavorful pumpkin muffins are studded with dried cranberries and chopped walnuts. This recipe is perfect for all of your fall baking desires.
Ingredients
2 large eggs
1 cup pumpkin purée
⅓ cup granulated sugar
⅓ cup brown sugar
½ cup vegetable oil
½ teaspoon vanilla or orange extract
1½ cups all-purpose flour
1 teaspoon baking powder
½ teaspoon baking soda
½ teaspoon salt
1 teaspoon ground allspice
⅓ cup dried cranberries
⅓ cup chopped walnuts
Instructions
Preheat your oven to 350˚F; prepare a muffin tin with paper liners.
Whisk together the eggs, pumpkin purée, sugars, oil, and vanilla extract in a large bowl until smooth. In a separate bowl, mix together the flour, baking powder, baking soda, salt, and allspice. Add the flour mixture to the pumpkin mixture and stir until a smooth batter forms; mix in the cranberries and walnuts until evenly distributed.
Divide the batter among the prepared muffin cups and bake until a toothpick inserted in the muffin comes out clean, about 18 minutes.