In my head, I come up with recipes far ahead of when I think people will want to make them; sometimes I even actually develop and photograph them, too. The delay in my process from idea to internet often lies in the photo editing and post writing steps. Approximately 30 images were whittled down and perfected to produce the five you see here. And this was for a dish as simple as a bowl of oatmeal, so imagine something more elaborate.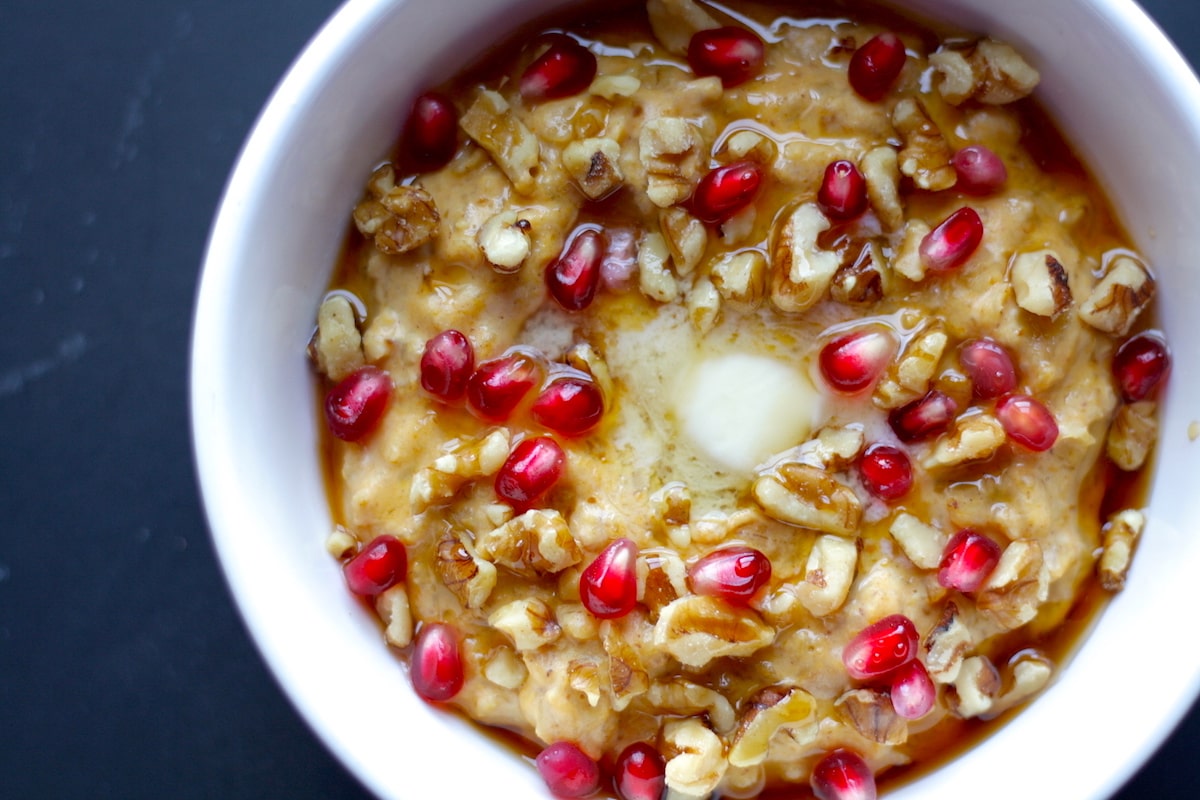 All this is to say that pumpkin season isn't quite over yet! Fresh pumpkins are available September through November. But let's be real—how many people are actually using fresh pumpkins in any of their recipes? I'd bet good money that canned pumpkin is the only form of the gourd making its way into the majority of America's kitchens. In this pumpkin oatmeal recipe I mix in some of the puree with one of my breakfast staples. It's spiced with cinnamon and then topped with as much maple syrup, walnuts, pomegranate seeds, and butter as the diner desires.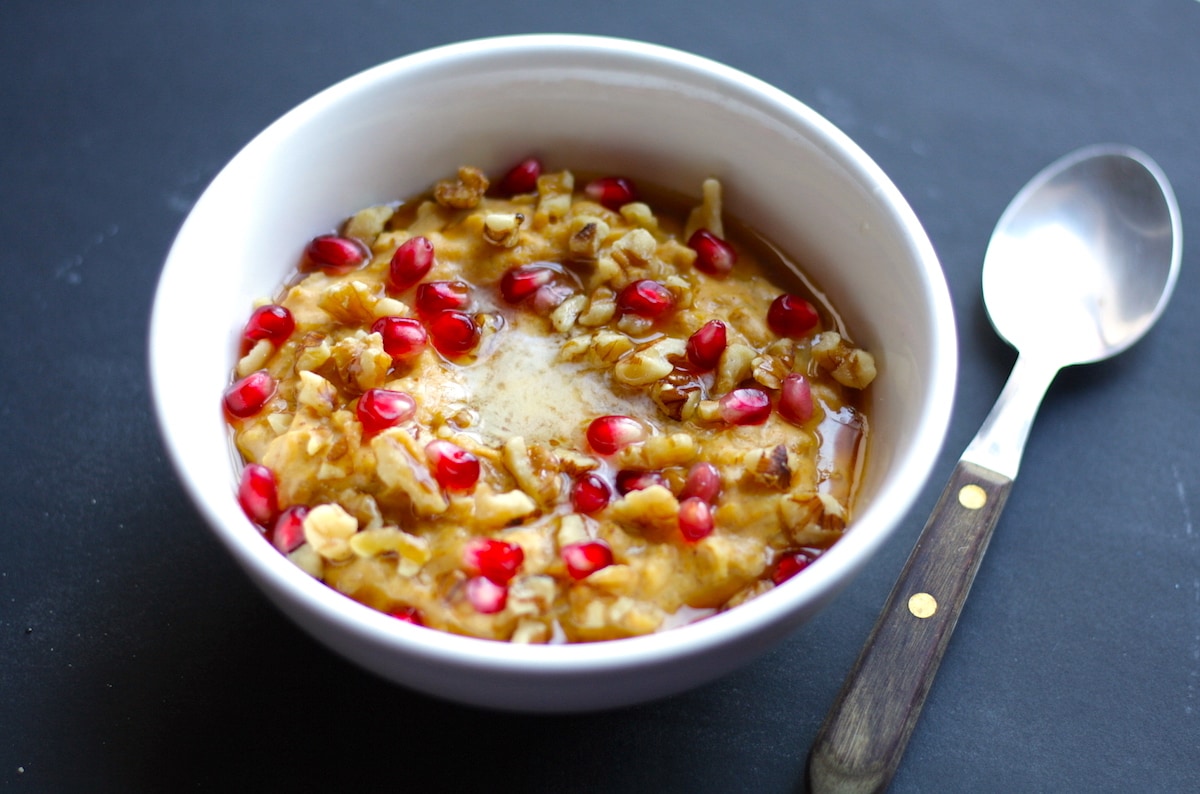 Pumpkin Oatmeal Recipe:
1 cup milk (or water)
pinch of salt
1/2 cup rolled oats
1/4 cup pumpkin puree
1/2 teaspoon ground cinnamon
chopped walnuts, for serving
unsalted butter, for serving
maple syrup, for serving
pomegranate seeds, for serving
Yield: 1 serving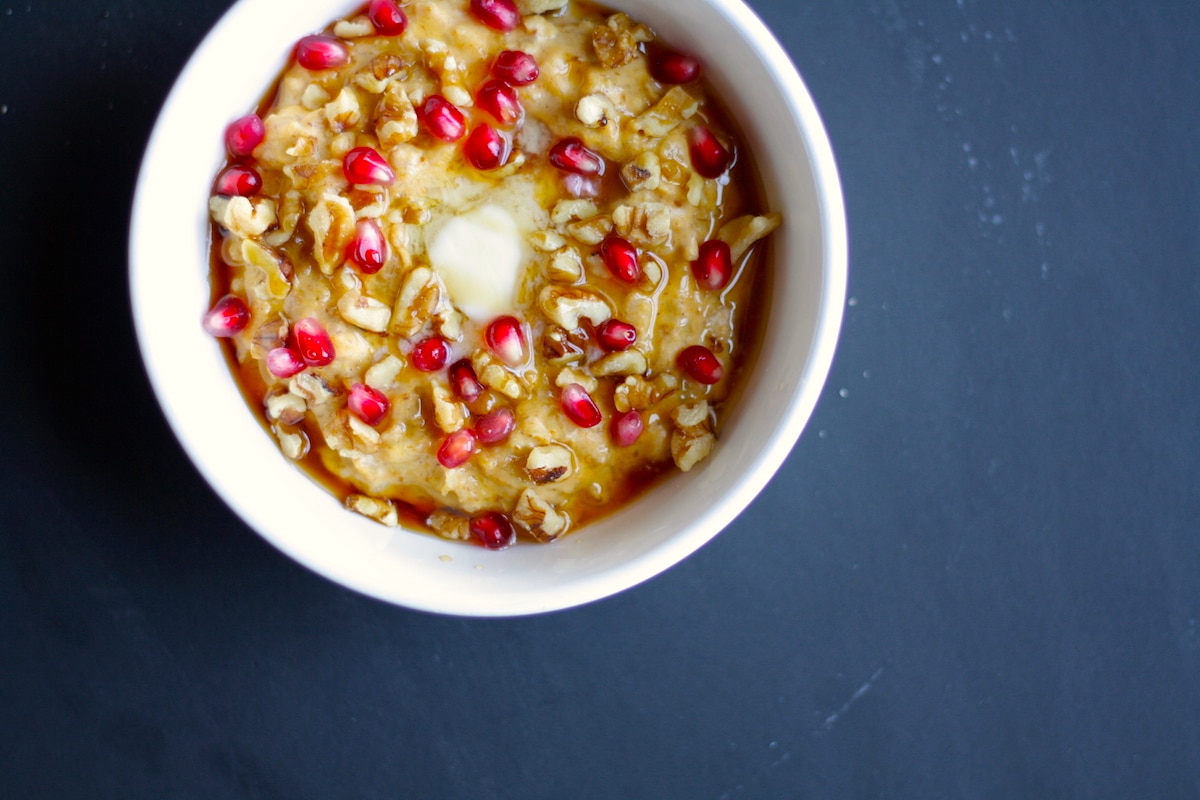 Procedure:
Bring the milk and salt to a boil in a saucepan. Stir in the oats and pumpkin puree and simmer, stirring occasionally, 3 to 5 minutes; mix in the cinnamon.
Transfer the oatmeal to a bowl and top with walnuts, butter, maple syrup, and pomegranate seeds, as desired.