I was looking for a salted caramel sauce recipe the other day to go along with an apple dessert I was working on. I looked through a few different variations that I found on Google, but settled on this recipe from Bobby Flay and the New York Times. I chose it because it was one of the few that included water. The benefit of cooking the sugar with some water is that you don't need to do all of the stirring in the beginning of the cooking process that some other recipes call for.
1 cup granulated sugar
1/4 cup water
1/2 cup heavy cream
2 tablespoons unsalted butter
3/4 teaspoon kosher salt, or more to taste
Yield: about 1 1/2 cups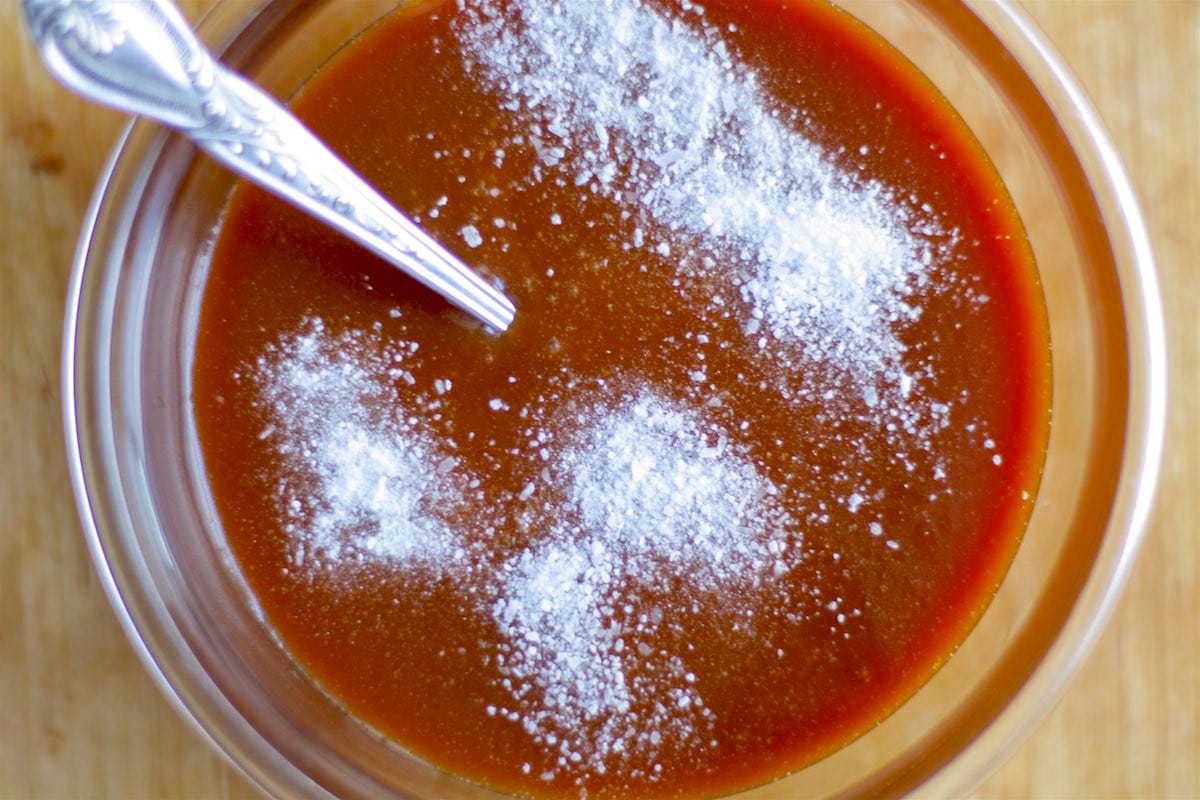 Procedure:
Step 1. Put the sugar in water in a pot and stir to combine. Cook over medium heat so that it bubbles. (See picture below.) Whatever you do, be sure not to touch the sugar or let it drip on your skin. Hot sugar can cause very severe burns. Consider yourself warned.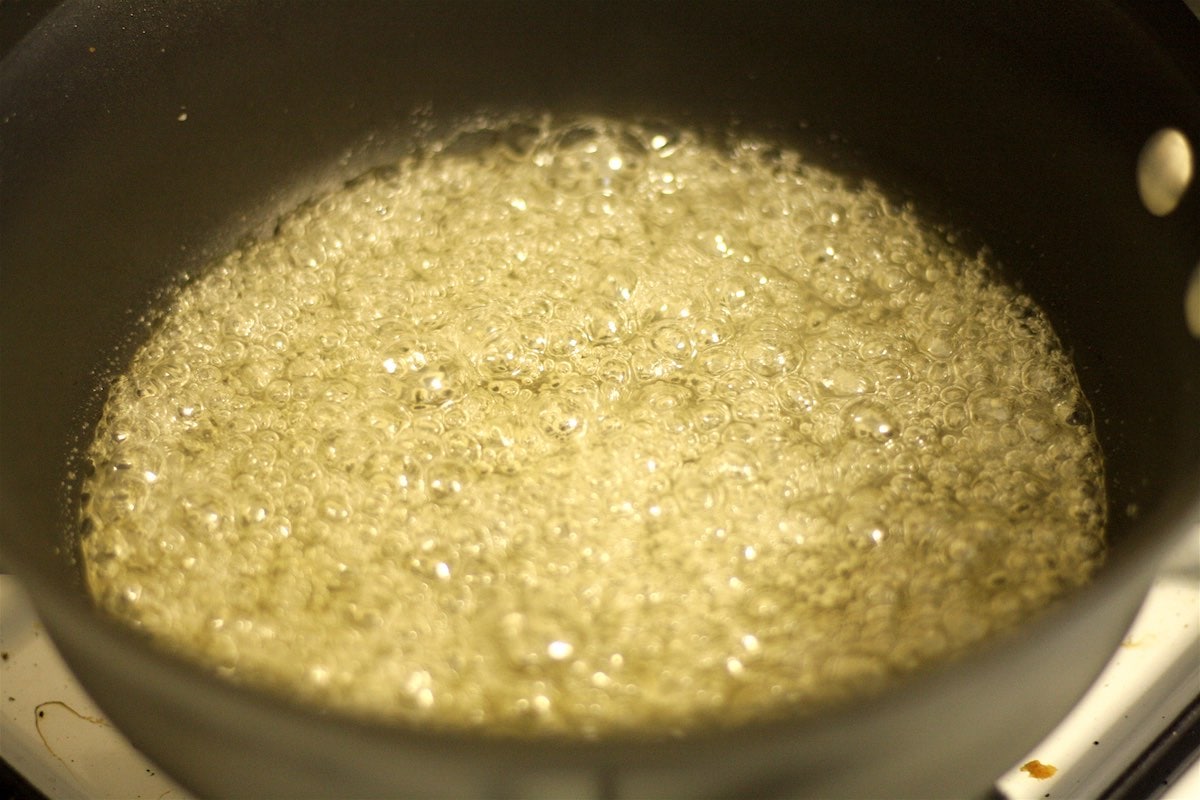 Step 2. Continue cooking until the sugar turns an amber brown color (as in the photo below). Turn off the heat and stir in the heavy cream. It will bubble up for a while, but just keep stirring. After the bubbling has settled, stir in the butter until melted.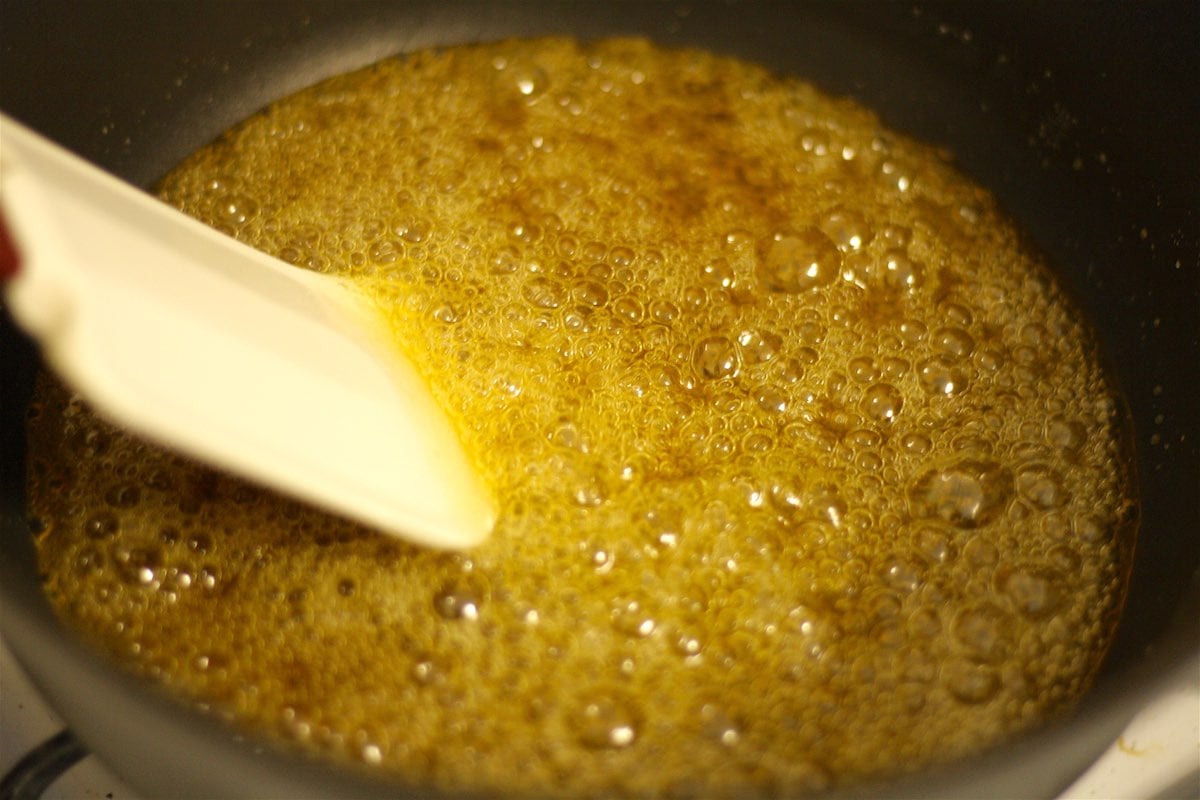 Step 3. Stir in the salt, adding more as desired. Serve warm.