One of my pet peeves with some pumpkin recipes is when they don't use the entire can of pumpkin puree. (Let's face it—most people aren't roasting their own pumpkins.) After the end of making said recipes I'm always like, "WTF am I supposed to do with the rest of this pumpkin now?" That's why for this pumpkin bread I made the decision to use the ENTIRE can—doing so gives it an extra pumpkin-y flavor. Another thing I took into consideration was cutting down on the amount of sugar because most pumpkin bread recipes I see on the internet are actually pumpkin cake. The combination of less sweetness and more of the gourd leads to a deliciously savory flavor profile. The resulting loaf has a dense and chewy texture, but in a good way. When I brought it into the office the next day, one of my coworkers said, "It's chewy. I like chewy things." If you like chewy things, too, then this is the pumpkin bread recipe for you.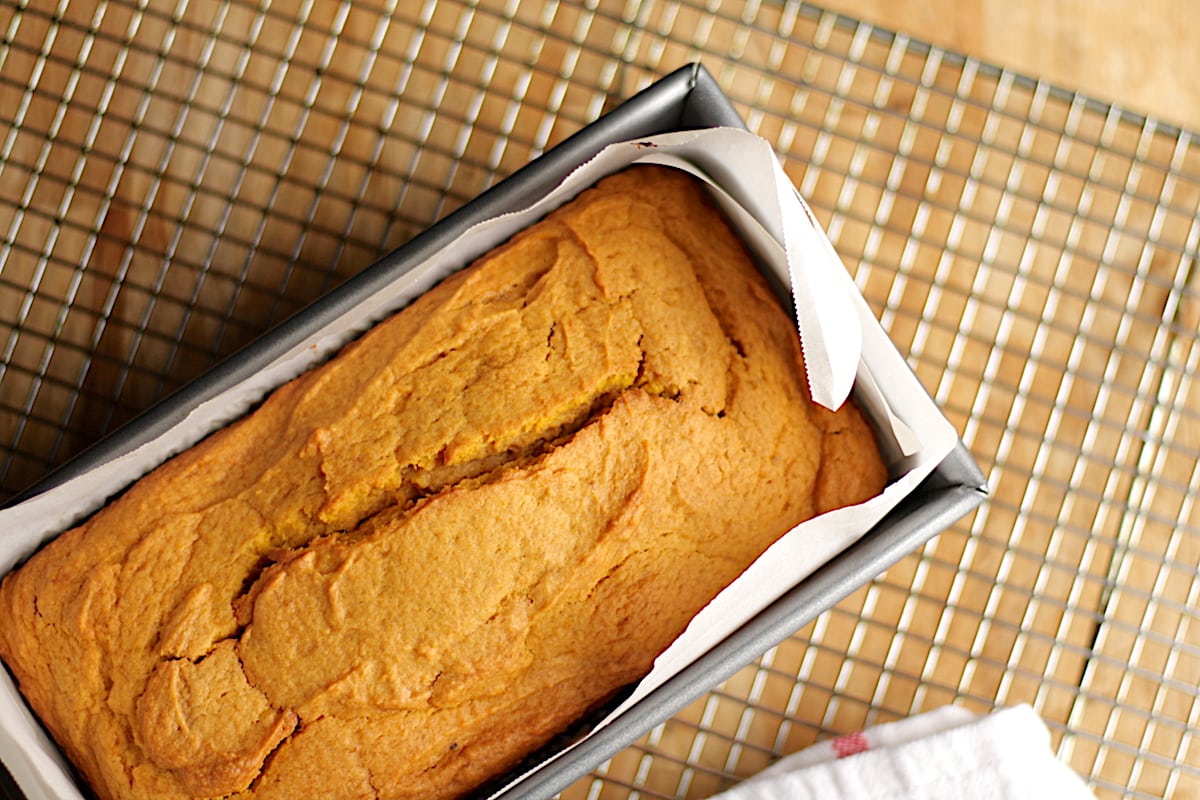 Savory Pumpkin Bread Recipe:
1 stick unsalted butter, room temperature
1 cup granulated sugar
2 large eggs
one 15-ounce can pumpkin puree
2 1/2 cups all-purpose flour
2 teaspoons baking powder
1 teaspoon ground cinnamon
1/2 teaspoon grated nutmeg
1/2 teaspoon kosher salt
Yield: 1 loaf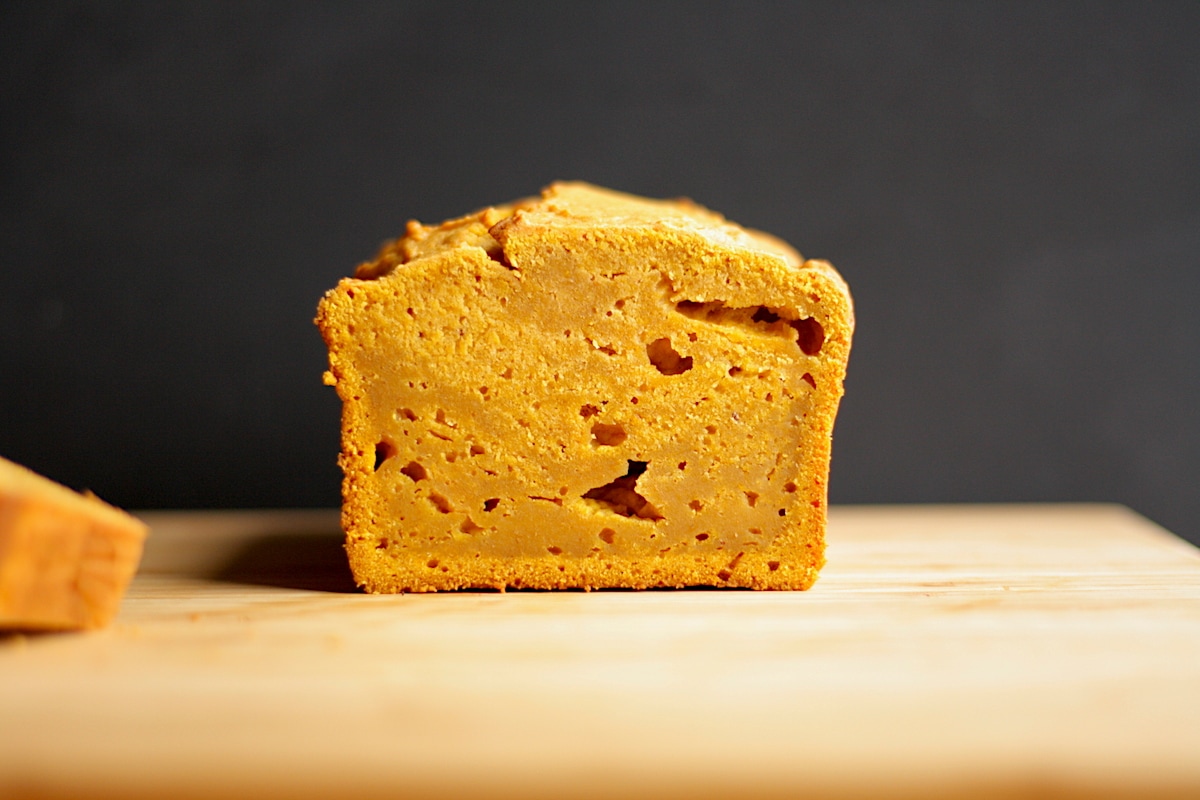 Procedure:
Preheat the oven to 350˚F. Line an 8 1/2-inch loaf pan with parchment paper; set aside.
Cream the butter and sugar together in a stand mixer until light and fluffy; add in the eggs, one at a time, until evenly combined; mix in the canned pumpkin puree. Whisk together the dry ingredients and gradually add to the pumpkin mixture; stir until smooth and evenly combined.
Transfer the batter to the prepared loaf pan and bake in the preheated oven until a skewer insterted in the bread comes out mostly clean, 70 to 80 minutes.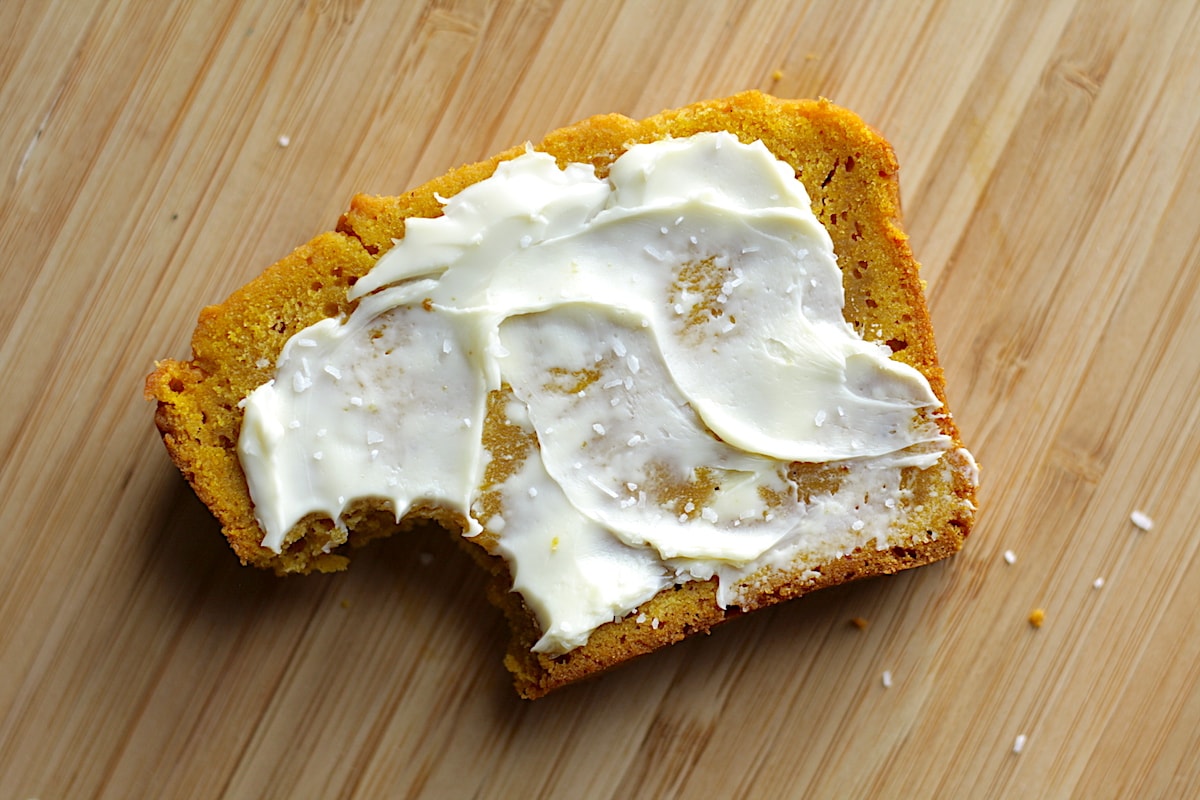 Goes great with a schmear of butter and a sprinkle of salt. Yum!