Pasta salad is another one of those summer recipe staples. It always seems to make numerous appearances throughout the season in a variety of forms. Here's a pasta salad recipe with sun-dried tomatoes, feta cheese, pesto, and capers—aka I had a bunch of jars of stuff in my fridge that I wanted to use. I particularly love the slight bit of spice added by the pinch of crushed red pepper flakes. I ate this both warm and cold, as a standalone meal and as a side dish, and can truthfully say that this tomato feta pasta salad is delicious in every way.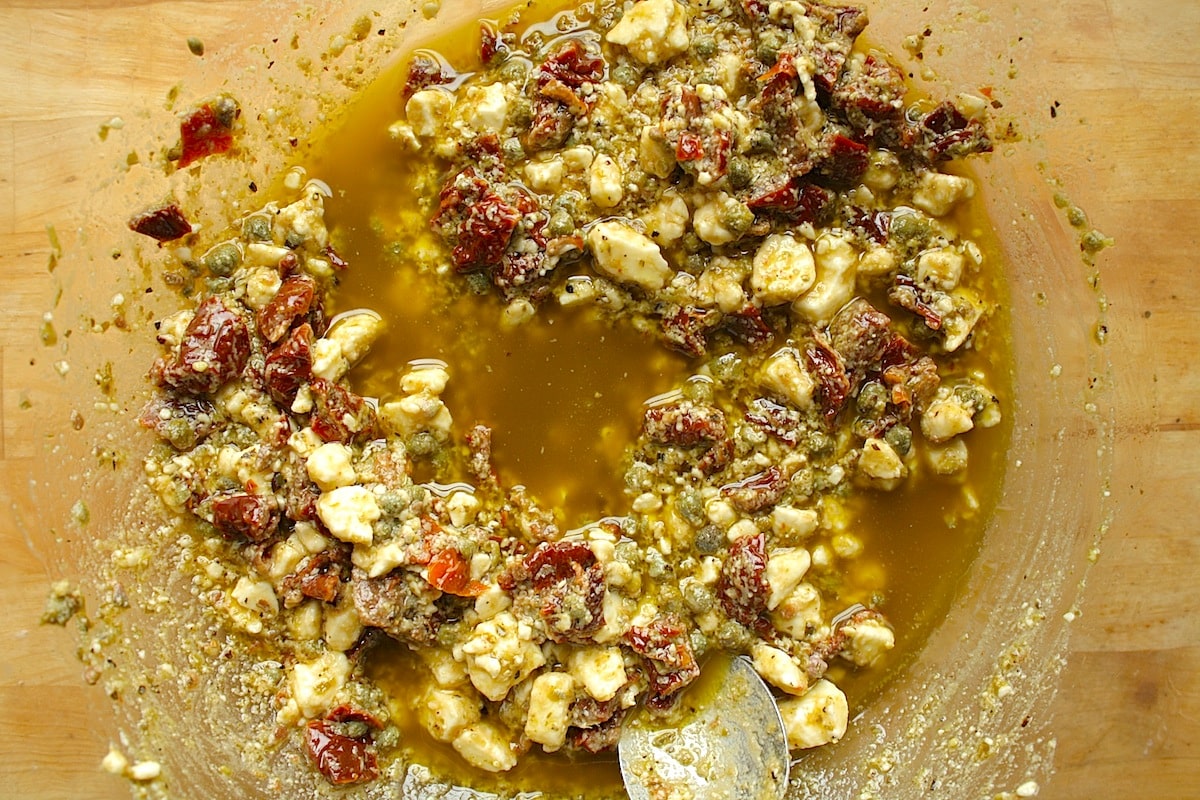 Ingredients:
1 pound tri-color rotini pasta
4 ounces crumbled feta cheese (reserve some for sprinkling on top)
1/2 cup chopped sun-dried tomatoes
1/4 cup extra-virgin olive oil, plus more as needed
1/4 cup pesto sauce
2 heaping spoonfuls capers, chopped
2 tablespoons red wine vinegar
Pinch of crushed red pepper flakes
Black pepper, to taste
Yield: 4 to 6 servings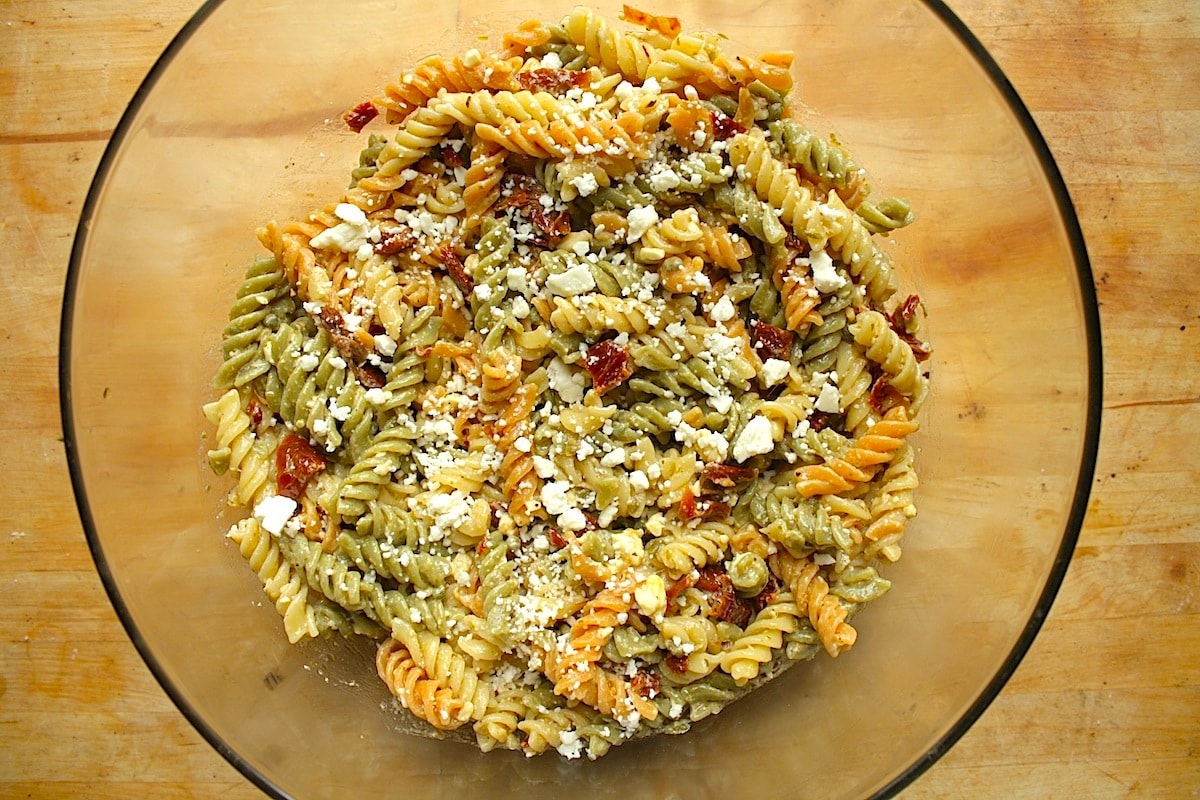 Procedure:
Cook the pasta in a large pot of salted boiling water until al dente.
Meanwhile, combine all of the other ingredients in a large bowl.
Drain the pasta, add it while still warm to the dressing, and toss to combine.
Since the pasta is warm, it will absorb some of the dressing as it sits. Add more olive oil to loosen it up some and adjust the flavor with more of any of the other ingredients as desired. Sprinkle with the reserved feta.