I'm listening to Frank Ocean's long-awaited sophomore album, Blond(e), while working on this post tonight, a glass of rye whiskey on the rocks by my side. (Yes, I know that technically his album is titled Blonde, but you look at the cover art and tell me you're not confused by the spelling.) I'm only a couple of listens into Ocean's latest effort, but I'm definitely digging it. You give a listen and tell me you aren't stopped in your tracks at least by "Solo," featuring a guest appearance by the oft missed Andre 3000. I deem it'll be a great album to have for the end of summer, which brings me to today's recipe for a black bean, corn, tomato, and avocado salad.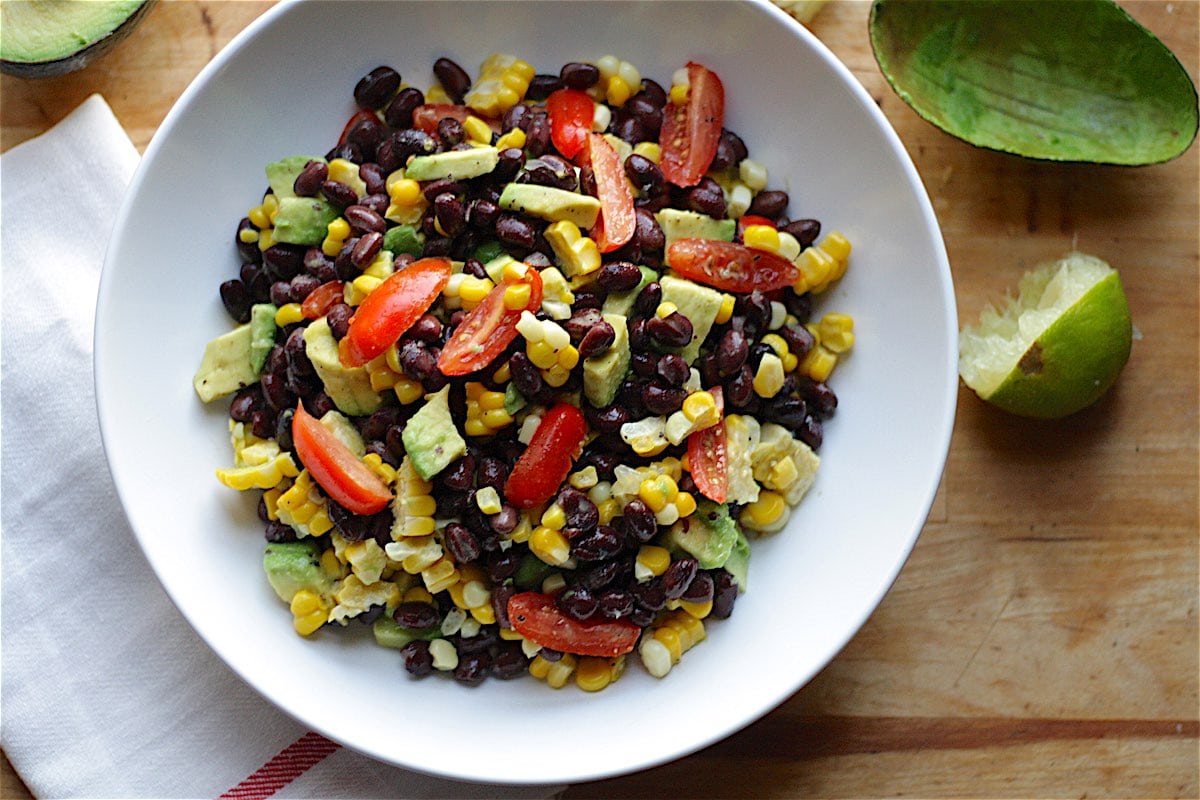 I actually made this recipe last night for dinner, so this is one instance where the time between recipe development and blog post is timely and short. I wanted to make sure I shared this in time for you to make this summer salad recipe for yourself before it's too late. I used a leftover ear of corn that was already cooked, so this meal came together in no time and without having to heat anything up! (A major win in summertime cooking.) Combine that with some grape tomatoes sitting on my counter—you're not supposed to refrigerate tomatoes!—a couple other things found in my kitchen and you've got yourself a filling, fresh meal.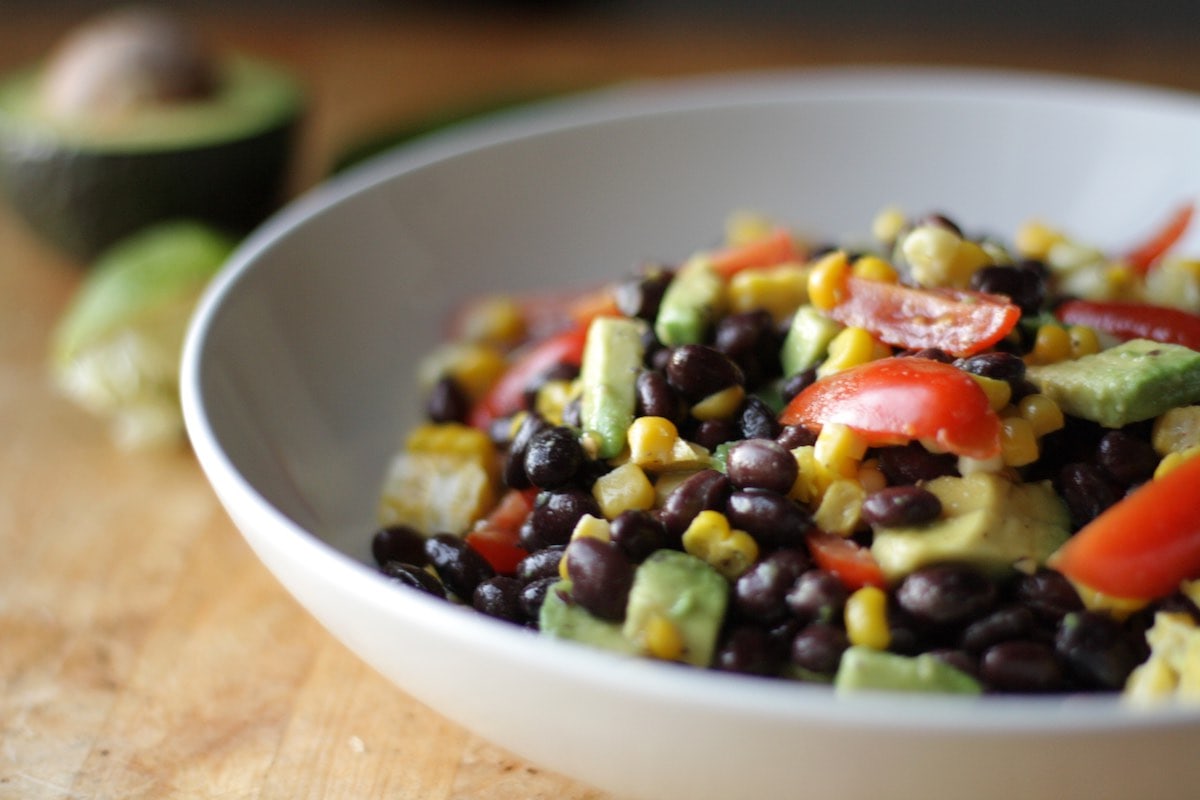 Black Bean Corn Tomato Avocado Salad Recipe:
15.5-ounce can black beans, drained and rinsed
kernels from 1 ear of corn (cooked)
1/2 cup grape tomatoes, quartered
1/2 avocado, diced
juice from 1 lime
kosher salt
black pepper
Combine all of the ingredients in a bowl and season with salt and pepper to taste. Serves one hungry person (or perhaps two less hungry people).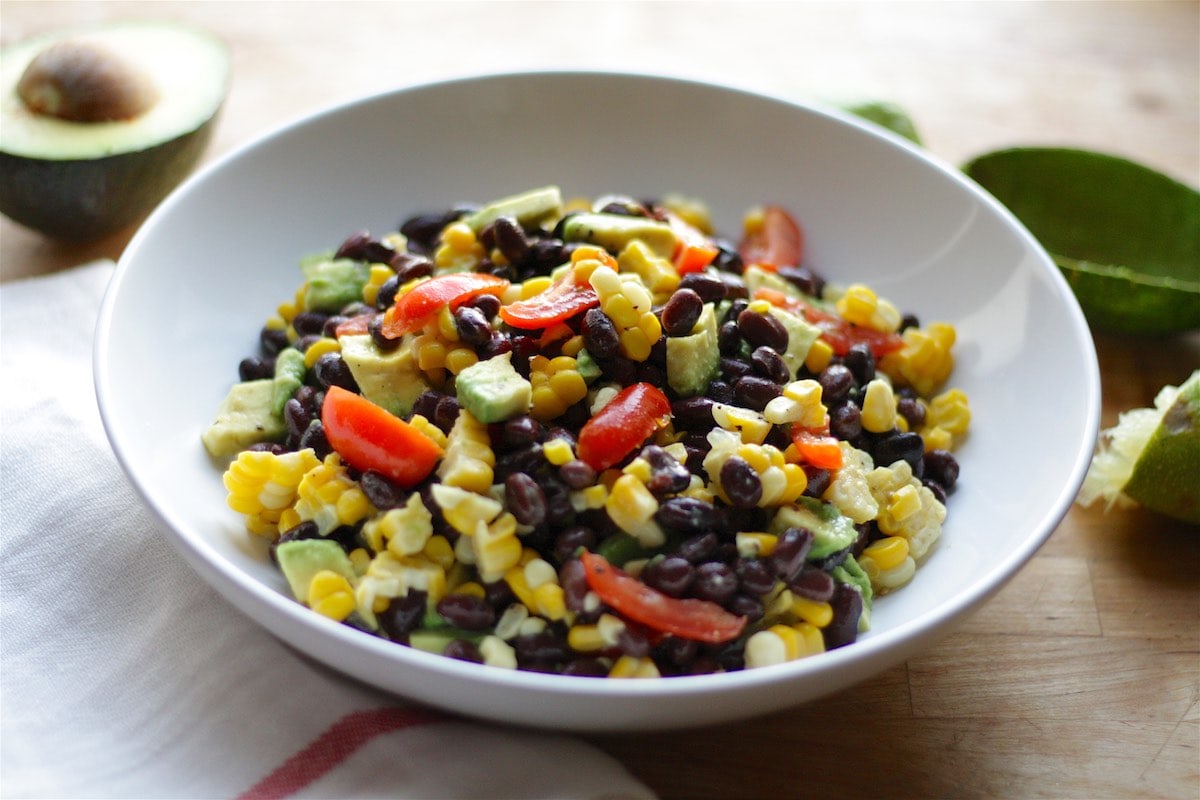 I ate this end-of-summer salad as the main (and only) course for my dinner, but it could also work well as a side dish with some grilled meat. And as much as I hate to see the summer go, I must admit that I do love fall. That means sweaters, brisk evenings, and more baking!
Exhibit A: