PIE!!!!!!!!!! Just look at this beautiful apple cranberry lattice number—there's a reason why this post has a few more photos than some of the others. This makes a great dessert for the holidays or even just a regular Tuesday. I did this photoshoot one morning before work, so I can personally attest that it's also great for breakfast. Besides, all of the health benefits of apples almost make this apple pie recipe good for you. (Almost.)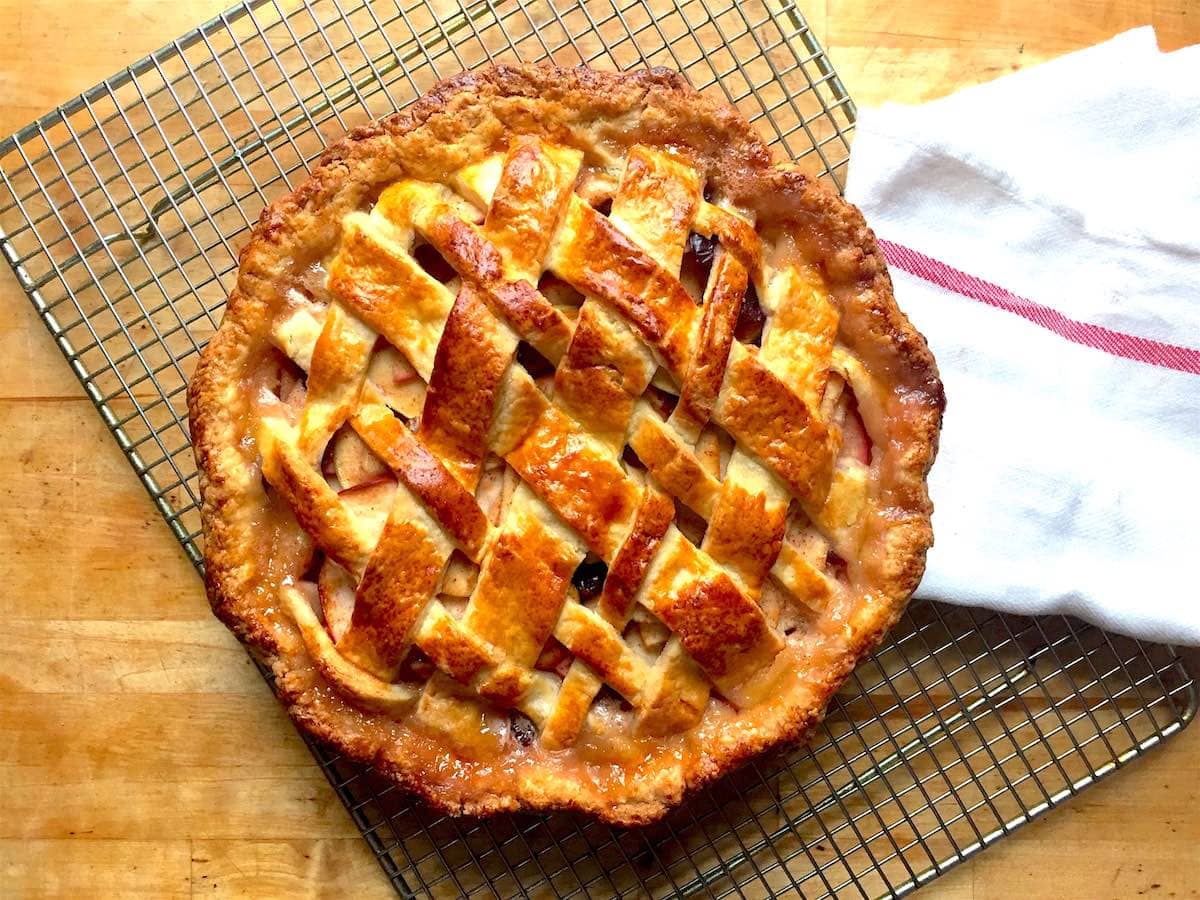 Want to know a secret? The picture above was taken with my iPhone. All the others were taken with my handy-dandy Canon camera and the 50mm lens.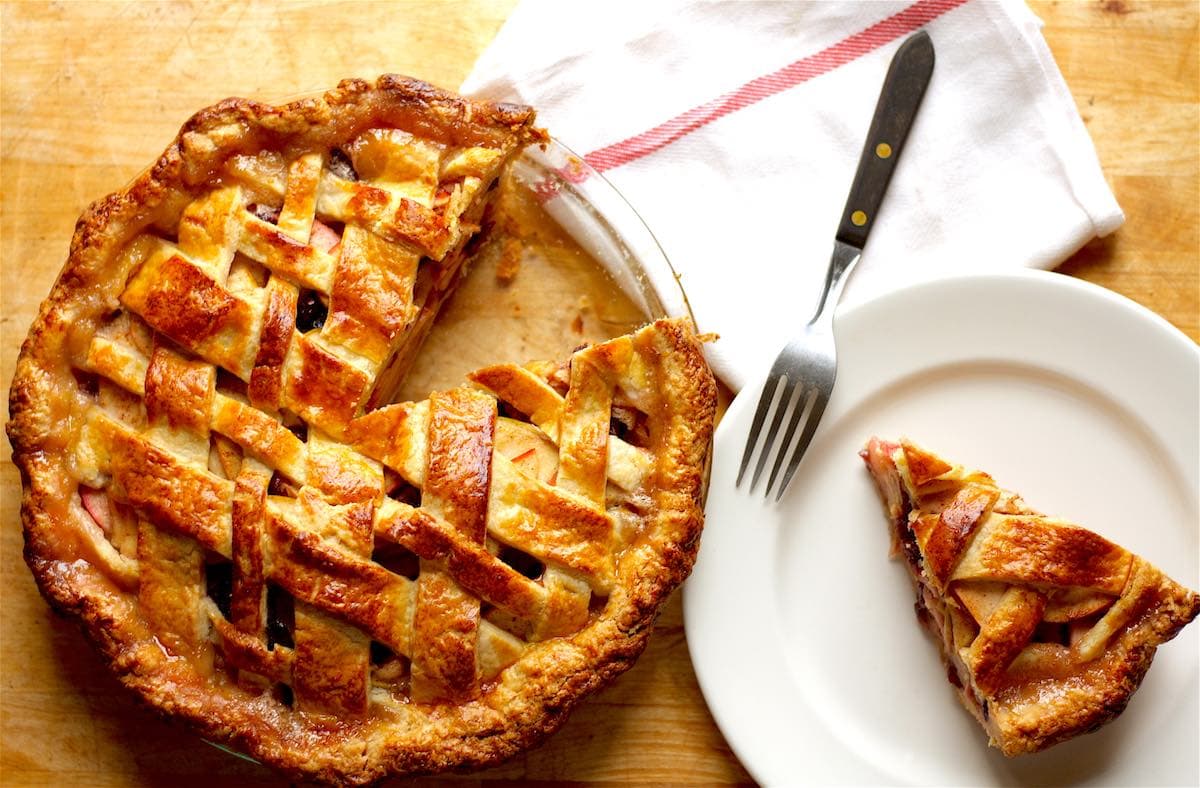 I'm too tired to type anything interesting or eloquent right now. I just wanted to make a delicious pie, and I wholeheartedly believe that I accomplished my goal. This was actually the second pie that I made in my quest for perfection. The first one looked nice, but wasn't quite right. So, I was back at it with what you see before you. There are a few different tips scattered throughout the instructions for how to improve your pie baking, so be sure to take note of those. Happy baking!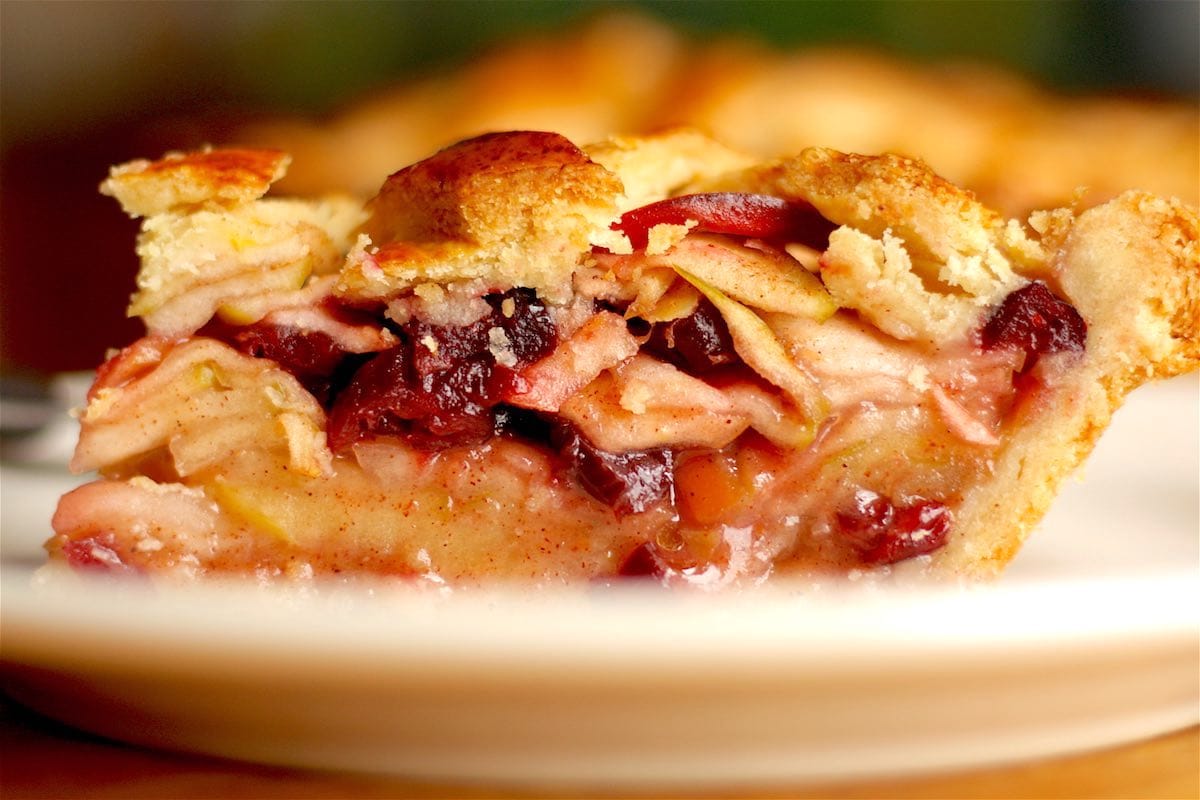 Apple-Cranberry Lattice Pie Recipe:
5 large baking apples, thinly sliced (I used a combination of Cortland, Braeburn, and Granny Smith)
3/4 cup granulated sugar
1/2 cup dried cranberries
1 lemon, zest and juice
1 1/2 teaspoon ground cinnamon
1/2 teaspoon grated nutmeg
pinch of salt
3 to 4 tablespoons all-purpose flour (based on your preference for how well the pie will hold together), plus more for dusting and rolling out the pie crust
1 egg yolk
1 tablespoon milk
Yield: one 9-inch pie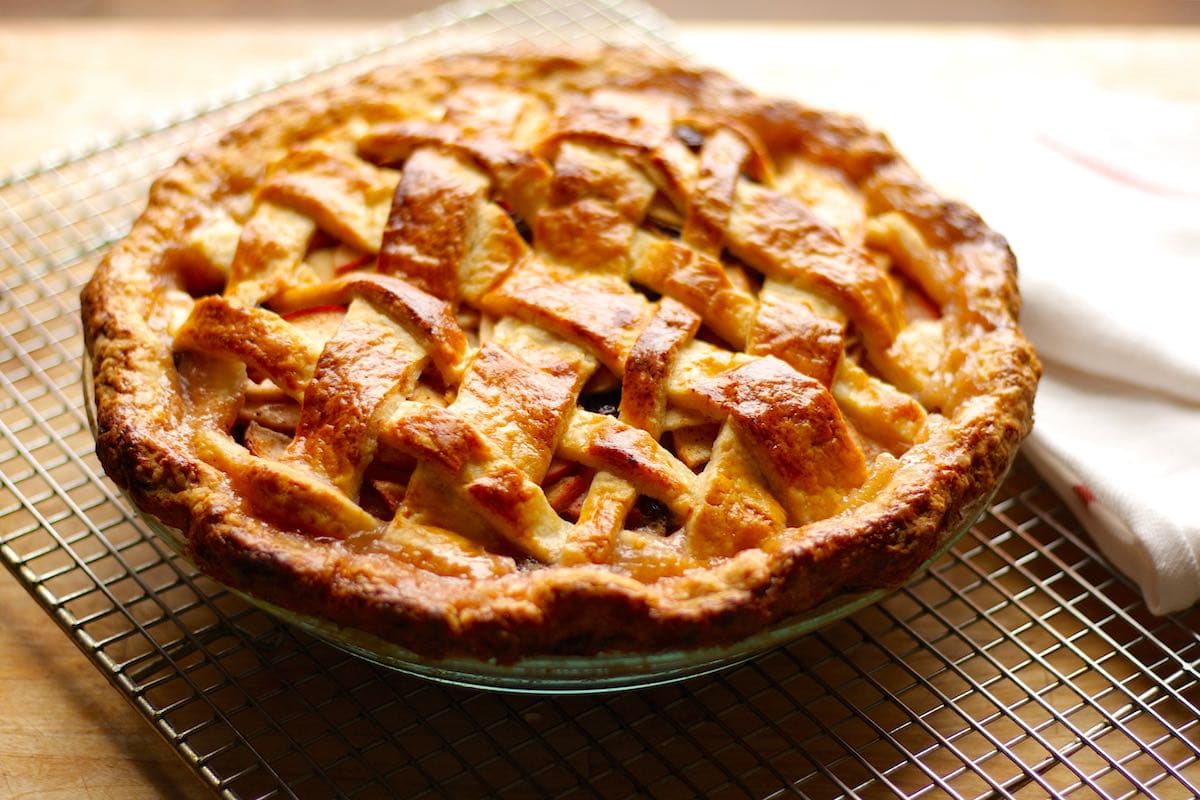 Procedure:
Combine the apples, sugar, dried cranberries, lemon zest and juice, cinnamon, nutmeg, and salt in a bowl. If desired, you can taste the apples and add more sugar at this point. Mix in the flour.
Roll out 1 recipe of the pie dough to 1/8-inch thick and place in the pie plate as the bottom crust. Trim excess pie dough, leaving 1/2-inch overhang. (If you happen to do this step before making the filling, refrigerate the pie crust as you cut the apples and prepare the filling.) Pour the apple pie filling into the pie plate. Roll out the remaining pie dough to 1/8-inch thick; cut into strips and weave the lattice crust; seal and crimp the edges.
Refrigerate the formed pie as you preheat the oven to 450˚F. Putting a cold pie into the hot oven helps to create a flakier crust. You can also place a baking sheet in the oven as it preheats to help the bottom crust get crispy.
Combine the egg yolk and milk; brush the egg wash on the top of the pie. Bake for 20 minutes; reduce the temperature to 375˚F and bake until golden brown on top and the filling is bubbling, 40 minutes more.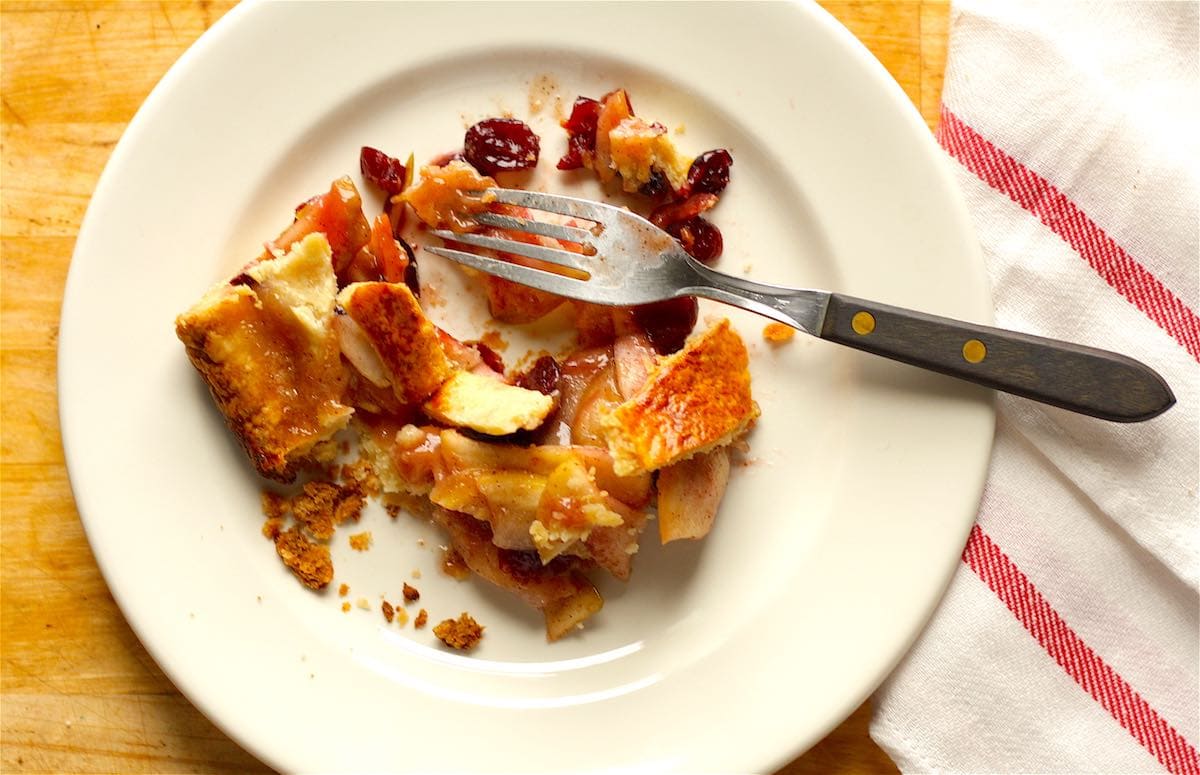 Let cool before serving. By letting it cool completely, you can get the nice clean slices as shown above.