I think I already told you about how overnight oats have changed my weekday breakfast game forever. If the apple cinnamon recipe I posted previously didn't quite do it for you, then this version with bananas and everyone's favorite chocolate-hazelnut spread is sure to grab your attention.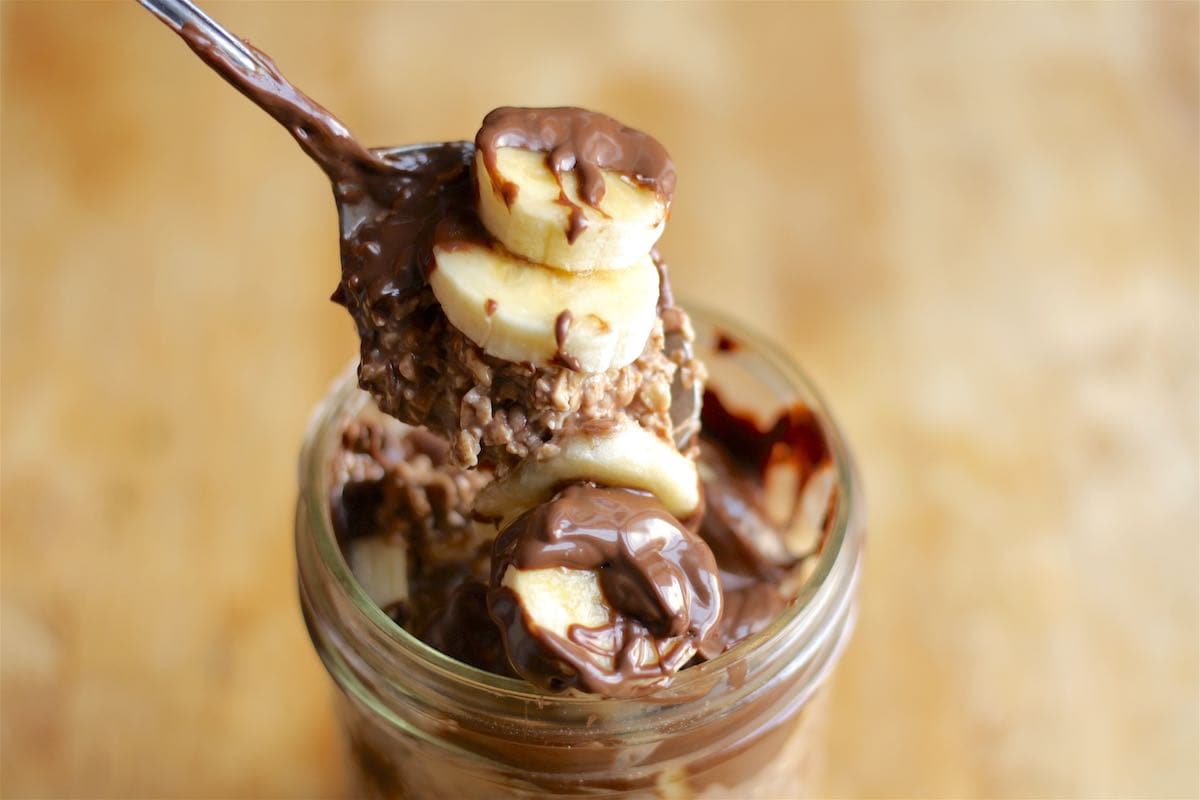 The Nutella and the bananas really do make a great combination. And again, I throw in some flaxseeds for a little extra nutrition. Flaxseeds are a great source of both protein and fiber, the latter being something that I believe most people don't get enough of in their diets. No one really wants to talk about poop, but it's important for your health to stay regular.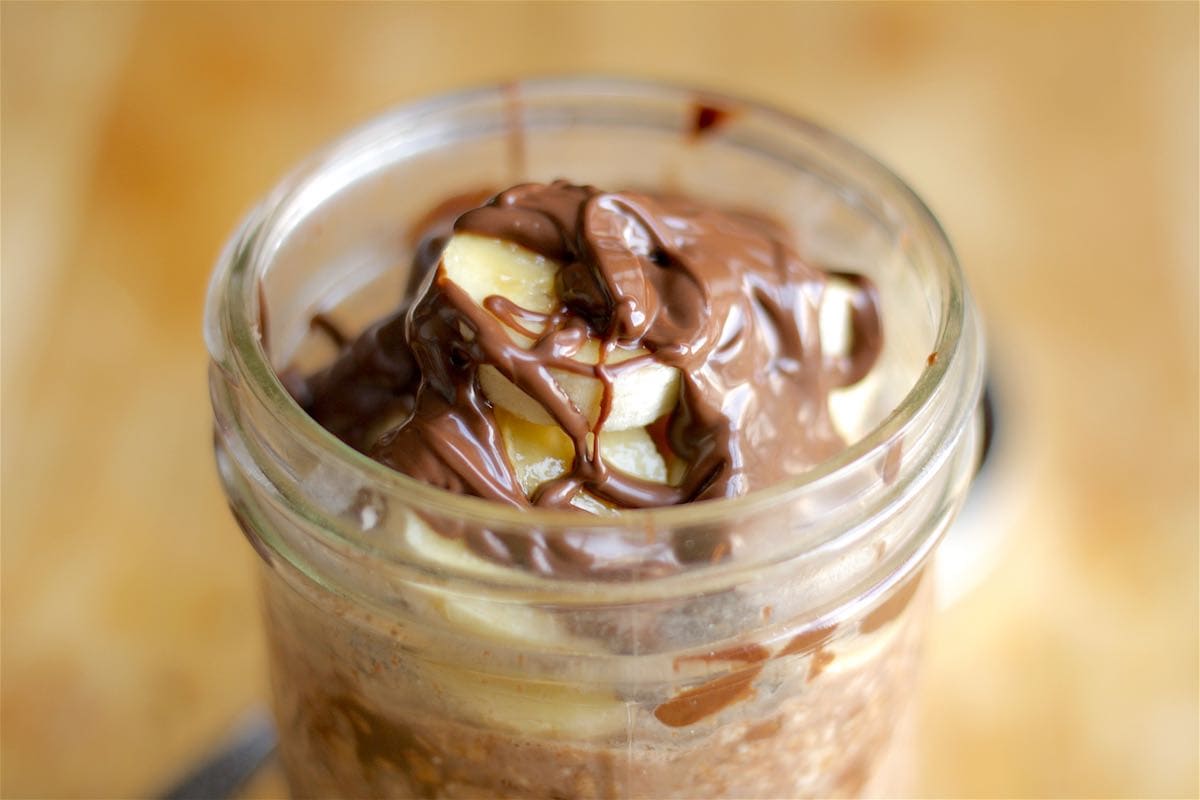 This overnight oats recipe calls for almond milk, but you can definitely substitute in dairy milk if that's what you have in your refrigerator. Although, I must admit I love the interplay of the almond and hazelnut flavors that happen in this iteration.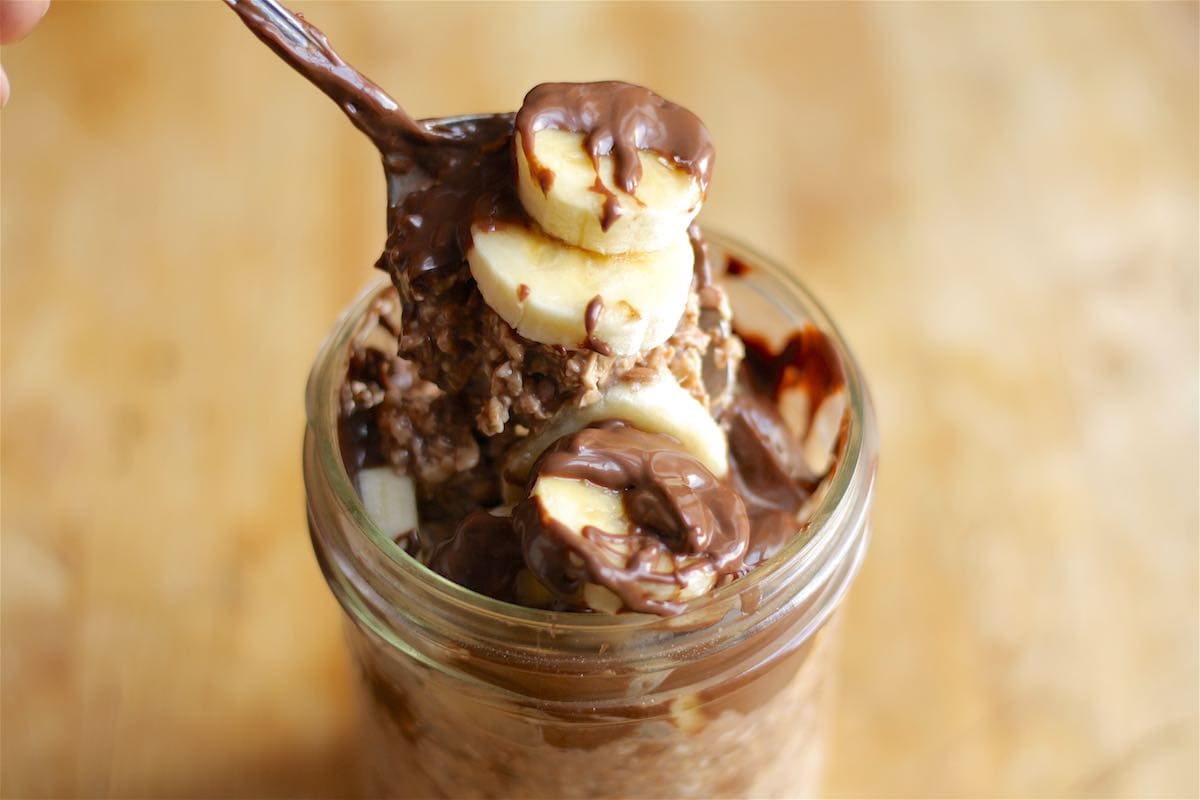 Banana-Nutella Overnight Oats:
Combine 3/4 cup rolled oats, 3/4 cup almond milk, 1 tablespoon flaxseeds, 1/2 banana (sliced), and one large spoonful Nutella in a mason jar. Stir to combine, cover with a lid, and refrigerate overnight. The oats will soften during this time and you can just toss it in your bag on your way out the door in the morning for a delicious breakfast at your desk.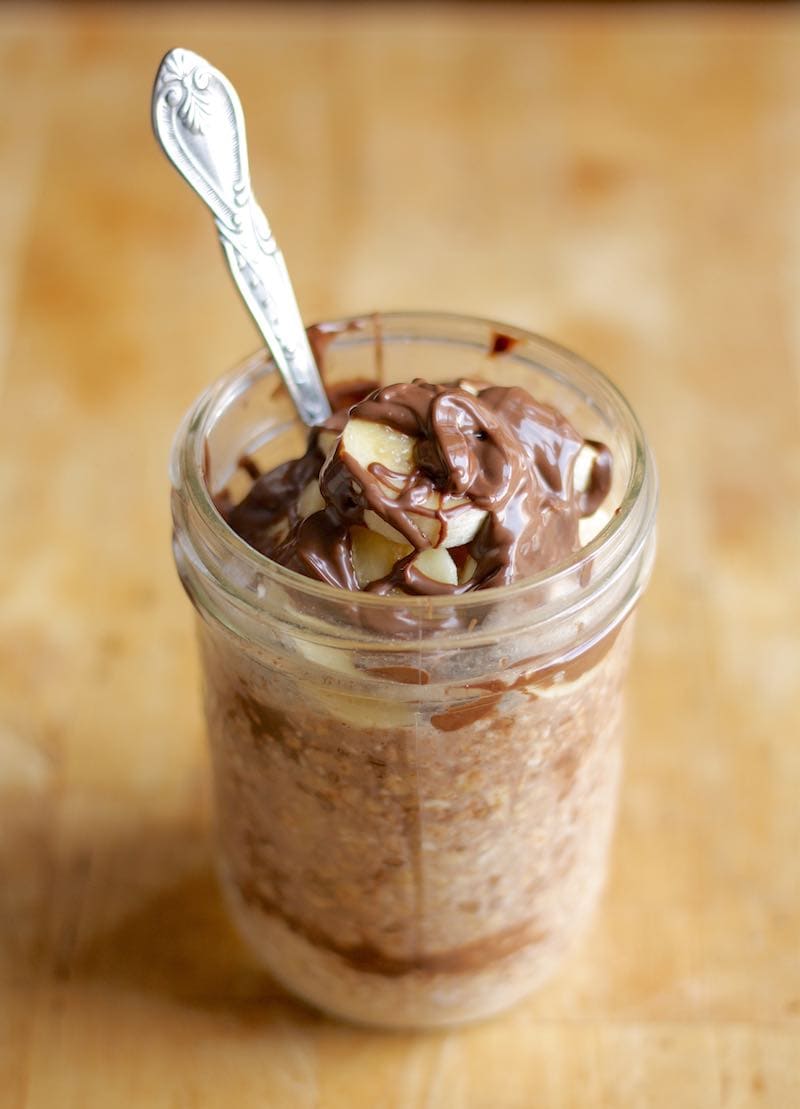 For these photos I topped the oats with extra banana slices and even more Nutella. (Who would say no to more Nutella?)
So tell me—what's your go to weekday breakfast?