After making some biscuits I was leftover with some extra buttermilk. (Sidenote: Why don't they sell buttermilk in smaller quantities the same way they do with heavy cream? Umm…hello dairy farmers of America—what's the deal?!) One of the dishes on my cooking bucket list is pancakes from scratch, so I at least knew what to do with this remaining buttermilk claiming squatter's rights in my refrigerator. Somehow I'd gone this long without ever making any buttermilk pancakes not from a boxed mix (or if I did it was so long ago that I can't remember), and this was my time to redeem myself.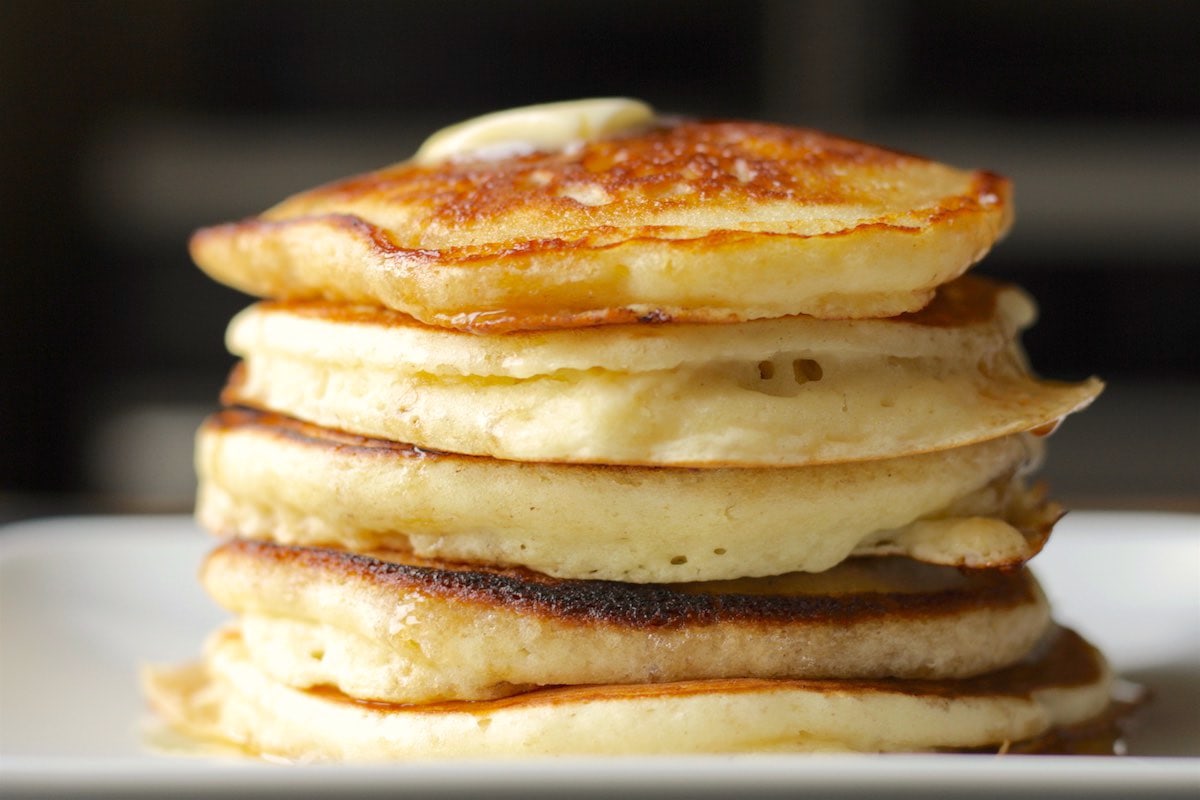 Sometimes when trying a new recipe for the first time that requires some sort of precision, I look to the internet for inspiration as to ingredients and amounts, but this time was slightly different. After reading through a few different buttermilk pancake recipes from various sources, I chose one and didn't even make any alterations to the ingredient list! I'm not sure what exactly drew me to this version from Bon Appetit, but I'm sure glad I chose it because it was definitely a good one.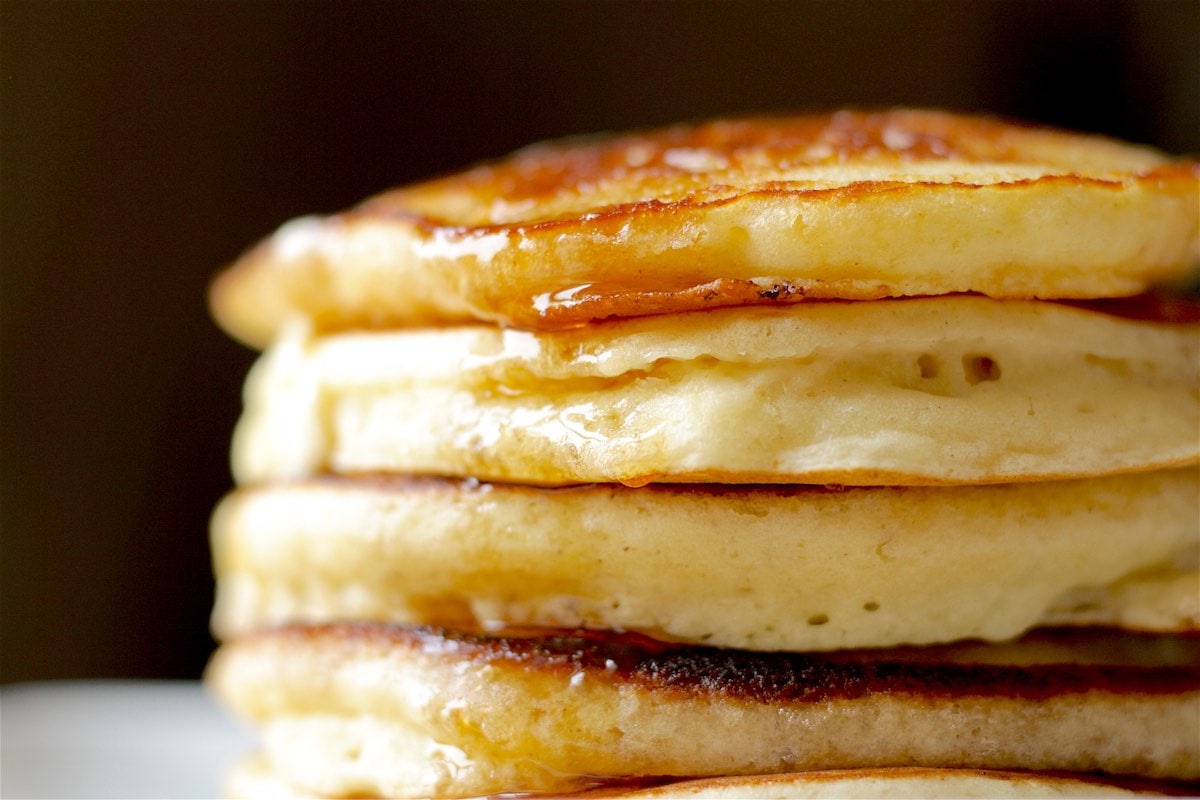 Bon Appetit's Buttermilk Pancakes:
1 1/3 cup all-purpose flour
3 tablespoons granulated sugar
1 teaspoon baking powder
1 teaspoon baking soda
1 teaspoon kosher salt
2 large eggs
1 1/4 cup buttermilk
2 tablespoons unsalted butter, melted, plus more for cooking and serving (optional)
maple syrup, for serving
Yield: 8 to 10 pancakes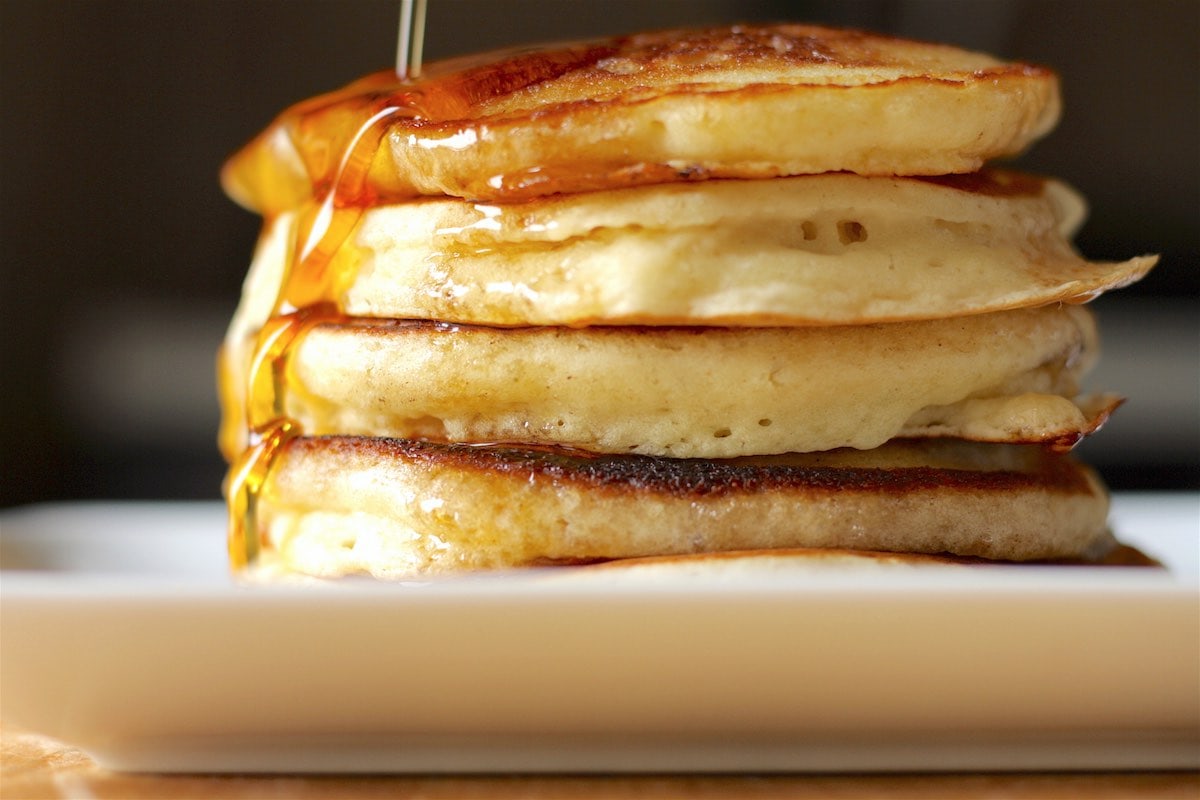 Procedure:
Add the dry ingredients (flour, sugar, baking powder, baking soda, and salt) to a bowl and give it a stir. Mix in the eggs, buttermilk, and melted butter to form the batter.
Heat a large nonstick skillet over medium-low to medium heat. Brush with melted butter or oil, if using (see note below). Spoon the batter onto the skillet* and cook until bottoms are golden brown and a few bubbles form on top, 2 to 3 minutes; flip over and cook until golden brown on the other side, 1 to 2 minutes more. Serve with extra butter and maple syrup.
*The batter is kind of thick, so you can use the back of your spoon/ladle to spread it out in the skillet for thinner pancakes.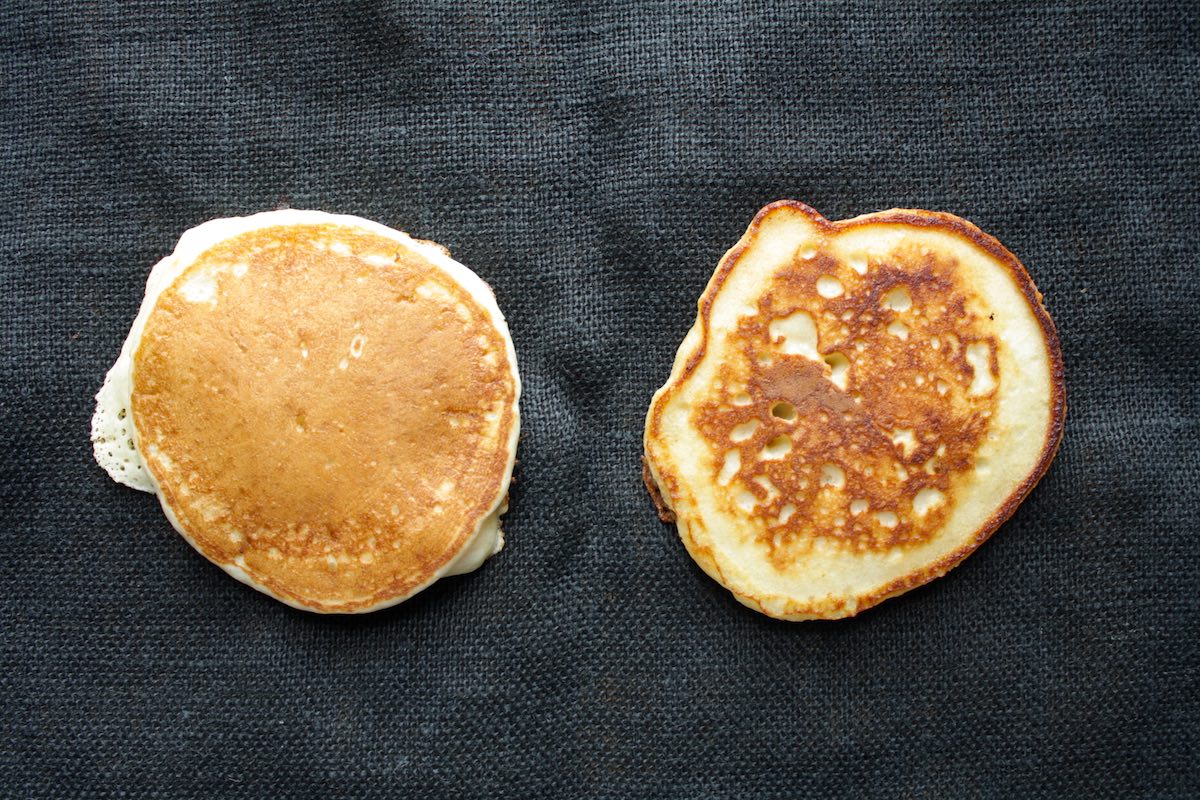 A quick note about cooking your pancakes in butter or oil: The pancake on the right was cooked with butter and the pancake on the left was cooked without. The main difference, as you can see, is in the appearance of the griddled cakes—one more au naturel and the other resembling something you could get from a fast-food chain. Though one could argue about the extra flavor of using more butter, the main determining factor should come down to the quality of your nonstick skillet: if it can go without, then save yourself the additional calories from butter to instead allow for more maple syrup.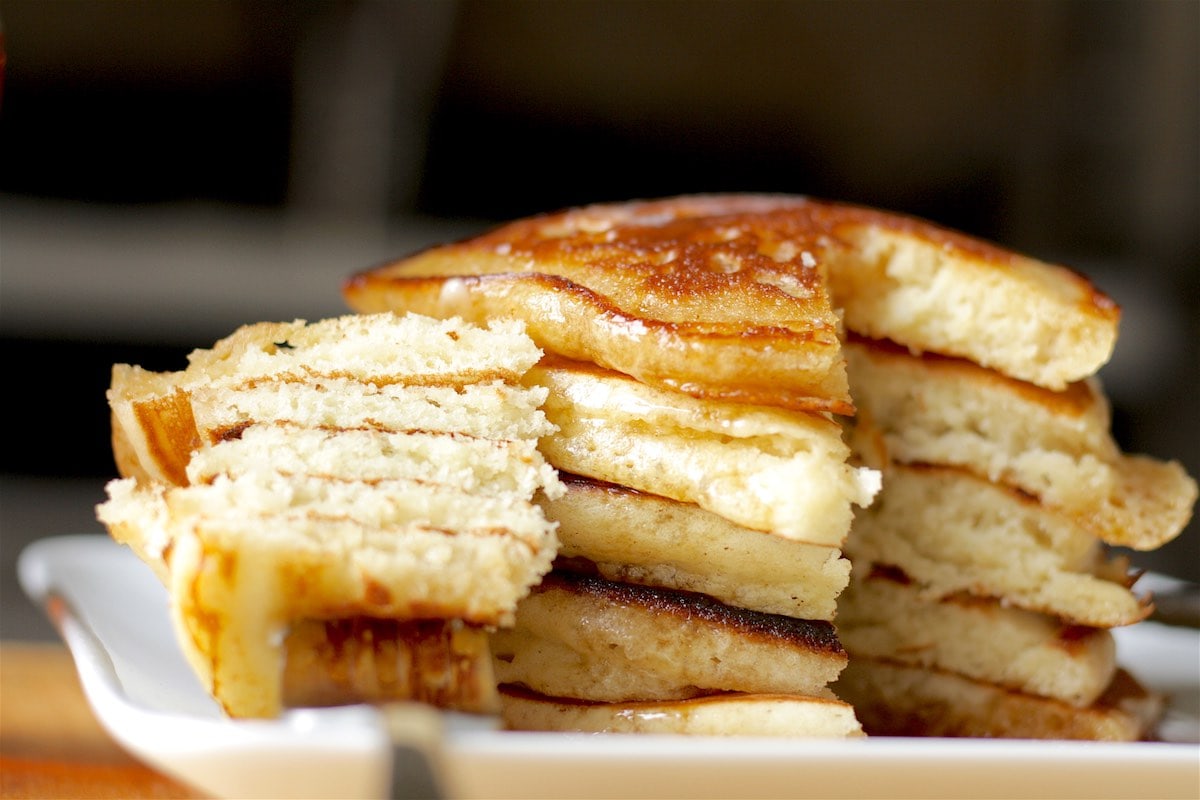 Have you made pancakes from scratch before? Any other recipes I should try?