Category is: mental health realness. Just this Monday I woke up not really feeling like myself—I wasn't excited to start the day, I didn't want to get out of bed, and I just felt generally down. Why? I had no clue. However, it was negative enough to the point where I considered calling out of work. I'm by no means a medical professional, nor have I ever seen one for mental health reasons, but another blogger recently shared that he was going through a bout of acute depression and in that moment I felt as if I could relate.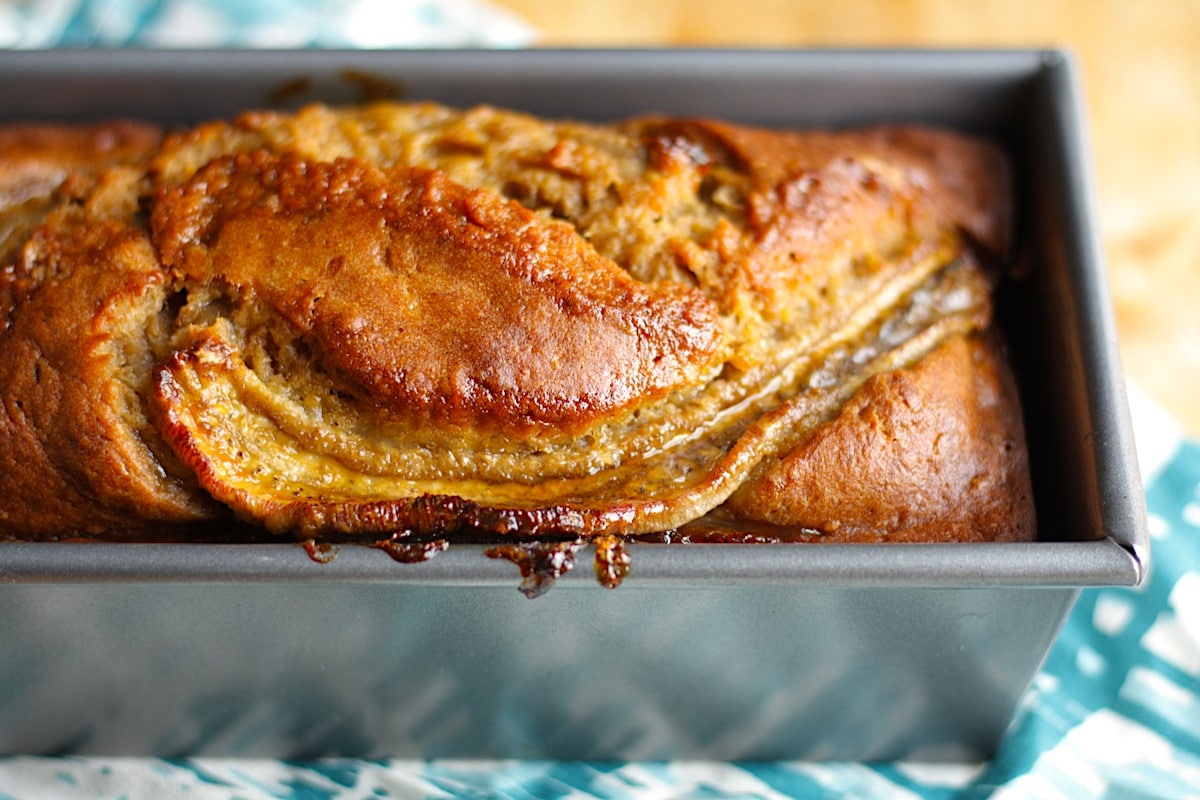 I bring this up because I feel as if there's still a large stigma around the topic of mental health, particularly in the black community. People didn't talk about it much in my community growing up, whereas I have a number of friends now that openly share that they have regular meetings with therapists, counselors, and psychologists. It's time to start changing the way we think about and view mental health in our culture.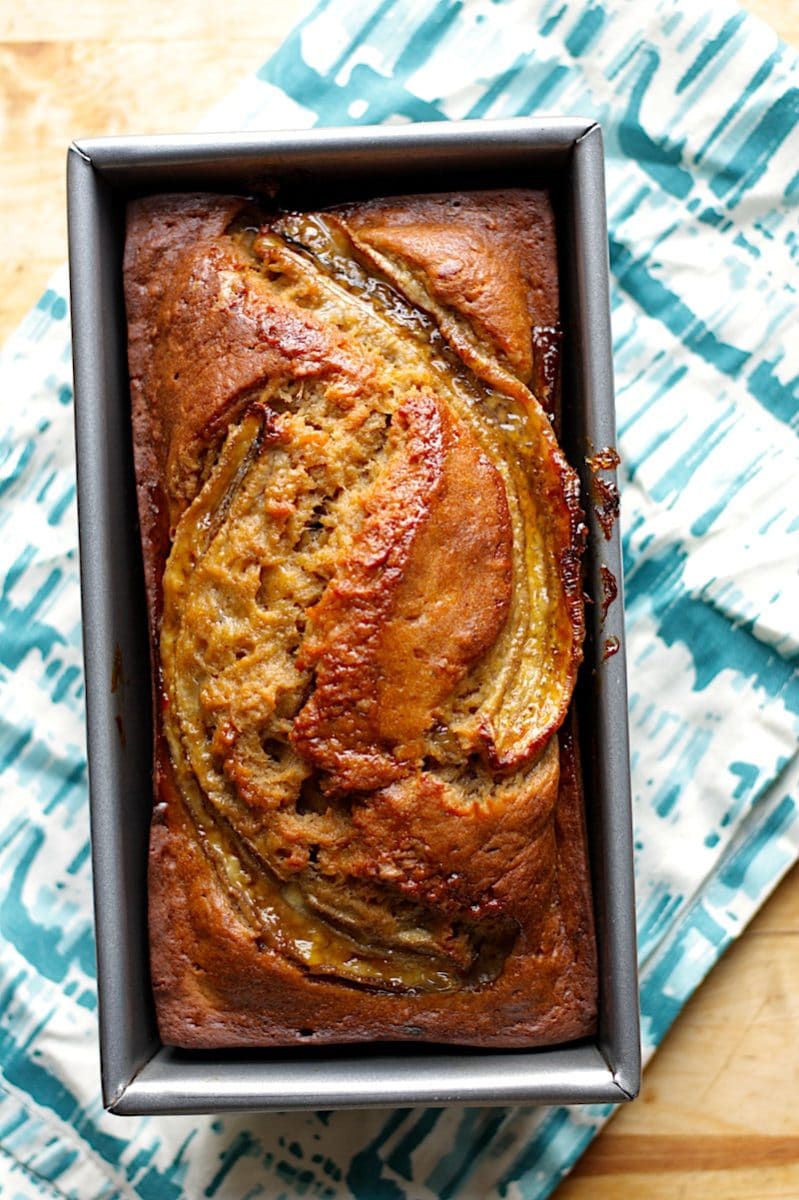 In a story that is now going viral, a woman took off from work and bravely told her colleagues that it was for mental health. The part that made this courageous act a sensation is how her CEO applauded her for doing so. After I shared this on Facebook a friend messaged me stating that this is something that should be talked about more. People shouldn't be afraid or ashamed to acknowledge they're having difficulties. As I said before, I am no professional and this is not medical advice, but I encourage everyone to make their health—both physical and mental—a priority.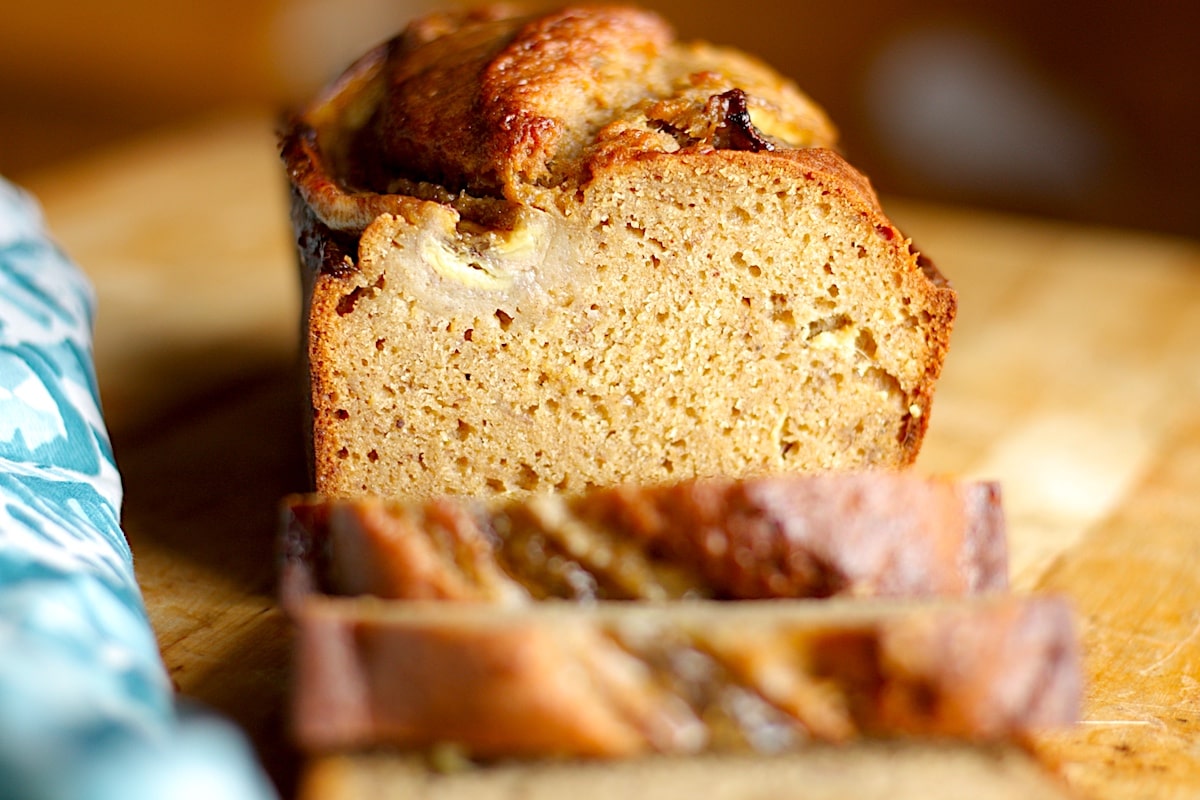 As implied earlier, I did in fact end up going to work Monday, and thankfully my mental state improved. (To be clear: I acknowledge that this isn't how things usually work for people with diagnosed cases of depression.) After not having felt like cooking anything in about five days, my spirits were finally back to a level where I was in the mood to make this brown-butter banana bread recipe. I shared this recipe on Tasting Table a few months ago, and now I'm posting a version of it here for you. This brown-butter banana bread recipe is full of banana-y goodness and with less sugar than a lot of the other recipes out there. What I love most about this version is that the brown butter adds a rich nuttiness and dark brown sugar adds a deep molasses flavor. If you want, you can also make extra brown butter to brush on the bread once it comes out of the oven.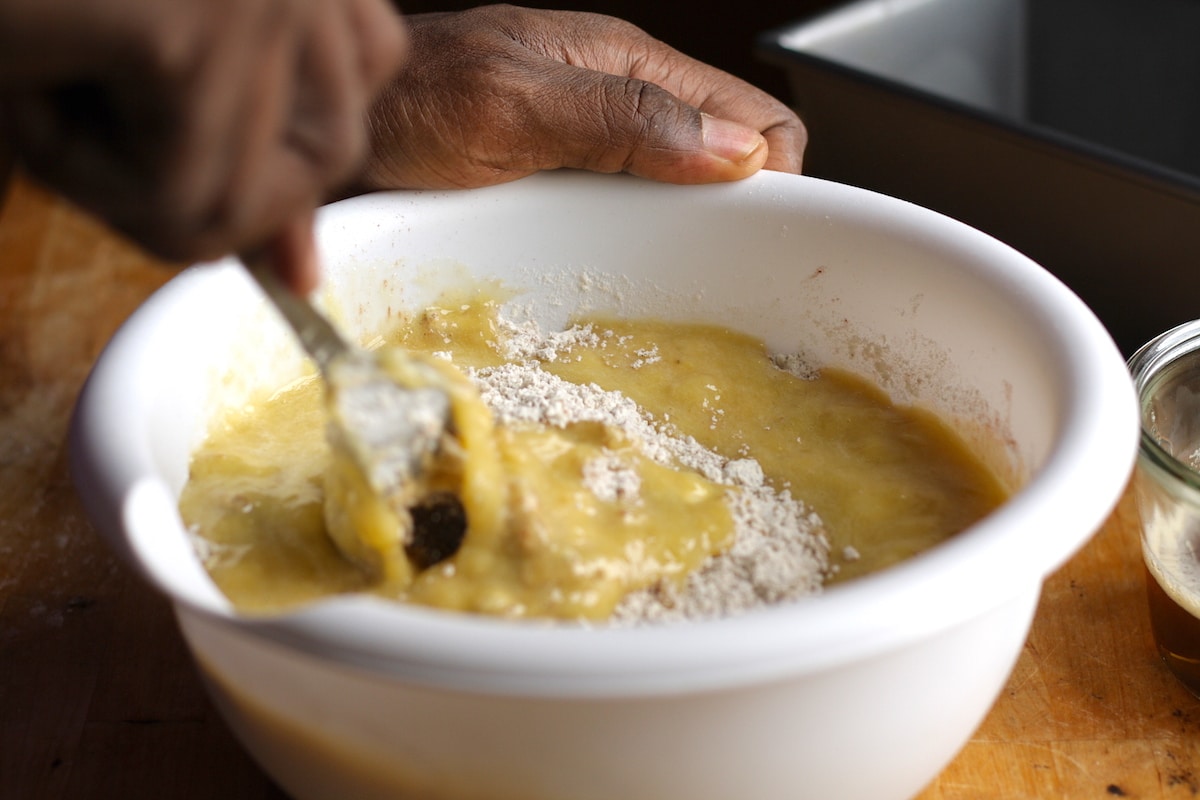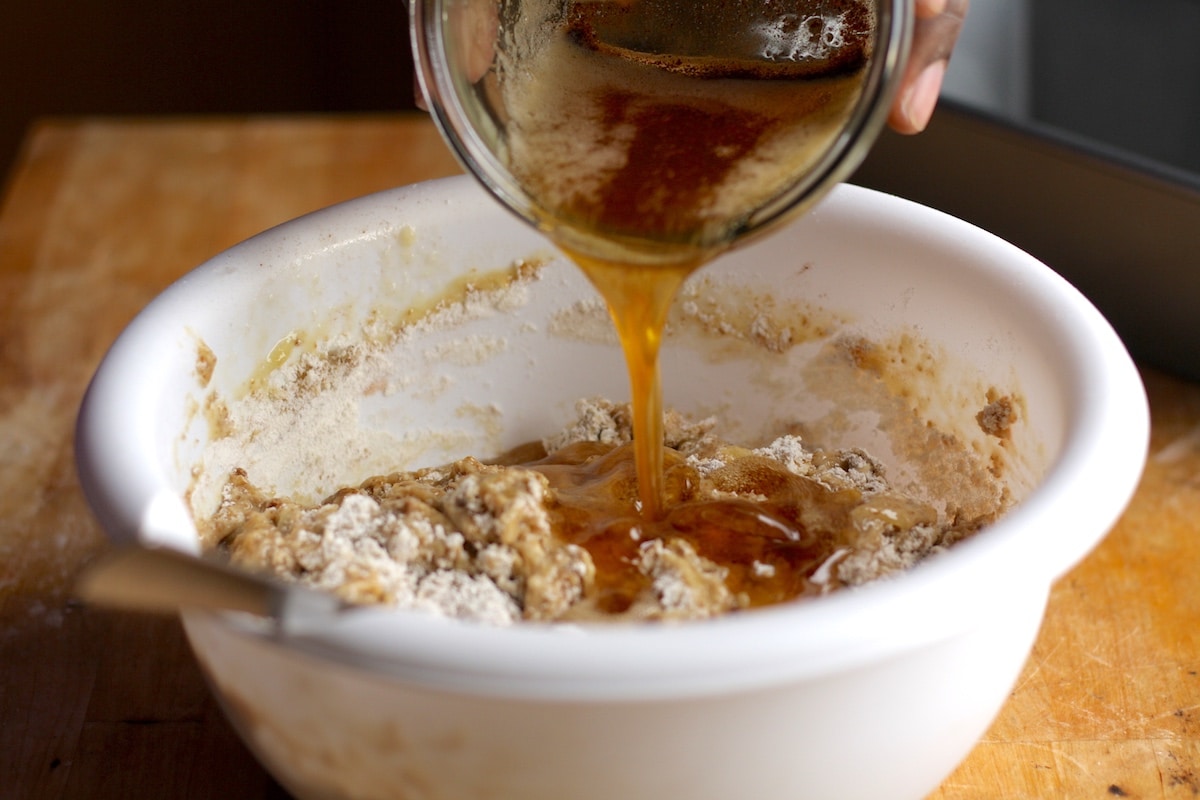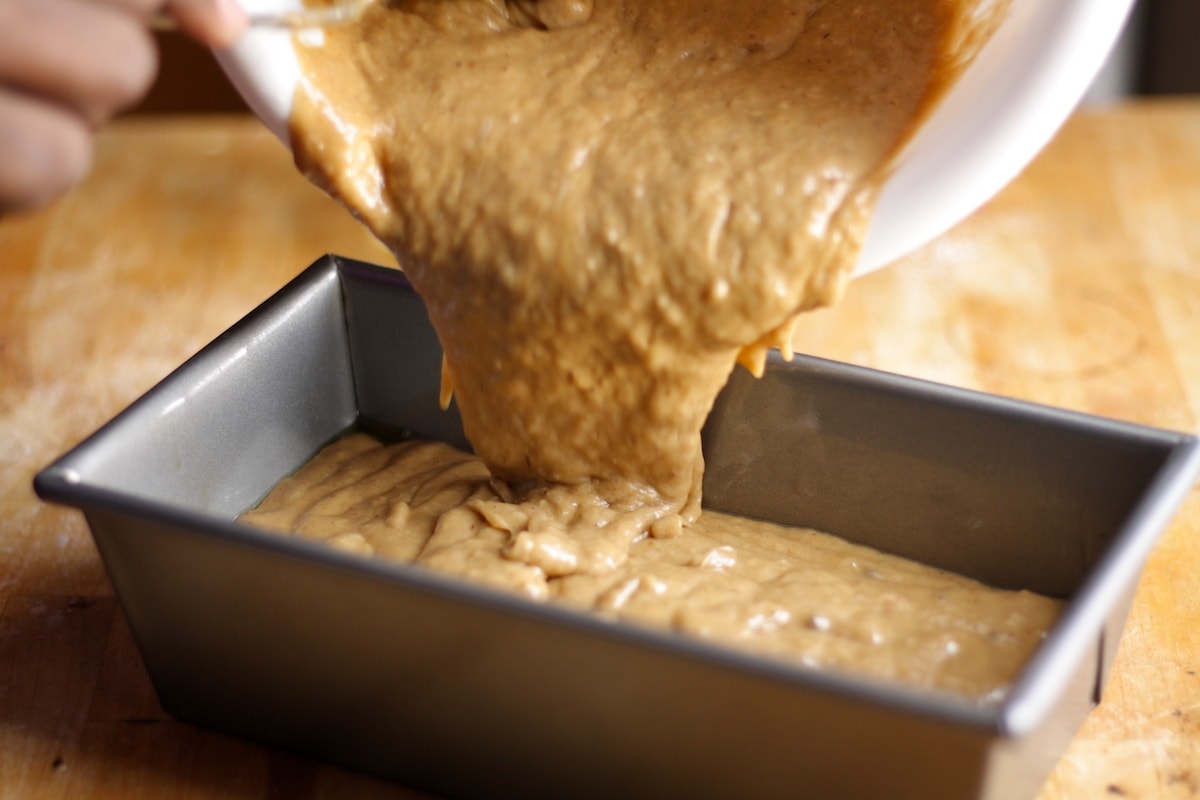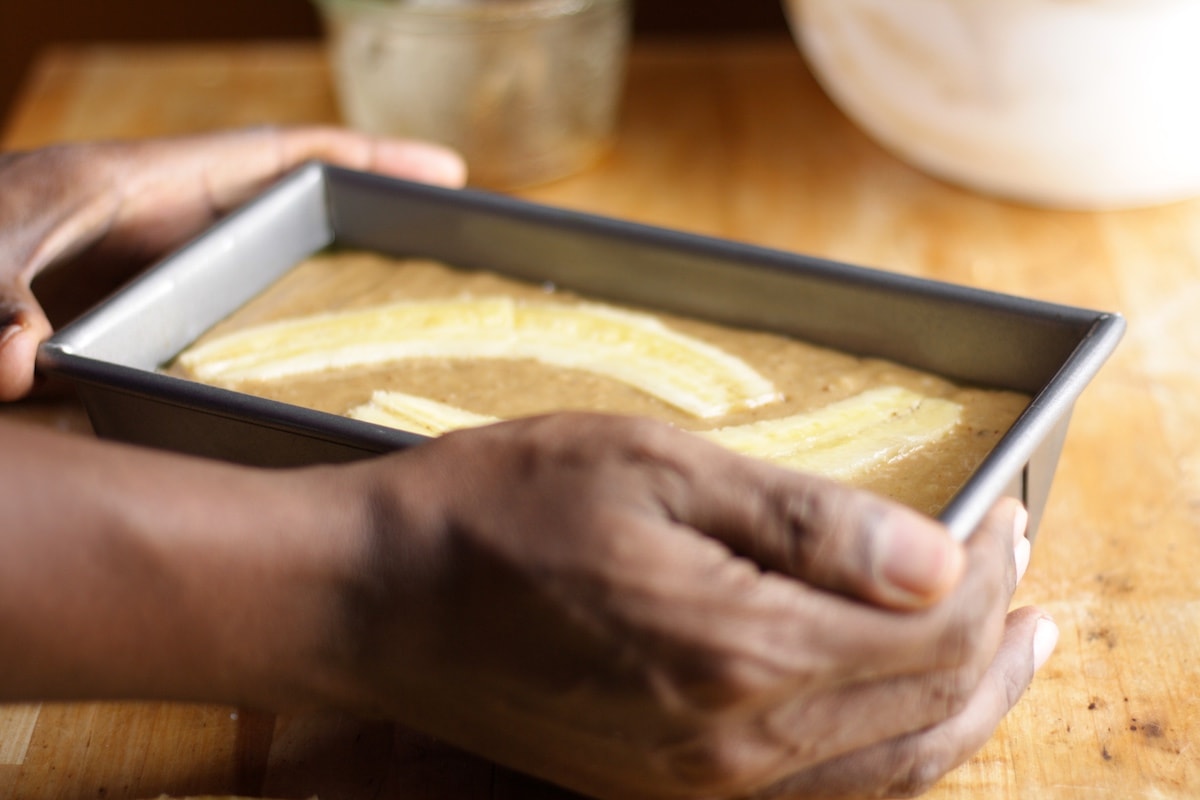 Brown-Butter Banana Bread Recipe
An upgraded version of one of my favorite treats. The brown butter adds a rich nuttiness and dark brown sugar is used to add a deep molasses flavor to the bread.
Ingredients
Nonstick cooking spray, for greasing
1 stick unsalted butter
3 large ripe bananas, mashed, plus 1 halved lengthwise for decoration
3 large eggs
2 cups all-purpose flour
1 cup dark brown sugar, plus more for sprinkling
2 teaspoons baking powder
1 teaspoon ground cinnamon
1 teaspoon kosher salt
½ teaspoon ground nutmeg
Instructions
Preheat the oven to 350˚. Grease a 8.5-by-4.5-inch loaf pan with cooking spray.
In a light-colored sauté pan, brown the butter and set aside; let cool slightly.
In a medium bowl, mix the mashed bananas with the eggs until fully incorporated. In a separate medium bowl, whisk together the flour, brown sugar, baking powder, cinnamon, salt, and nutmeg, breaking any large clumps of brown sugar with your hands. Combine the banana mixture and the dry ingredients and mix together until just combined. Pour in the melted brown butter and stir until fully incorporated.
Transfer the batter to the prepared loaf pan. Place the 2 banana halves in the batter cut-sides up and sprinkle the bananas with some brown sugar. Bake until a toothpick inserted into the middle of the loaf comes out clean, 70 to 80 minutes.
Notes
If you have a larger loaf pan (i.e. 9-by-5-inch loaf pan), reduce the cooking time to 55 to 60 minutes.