UPDATED: There's now a video of this recipe that I made in collaboration with Blavity. Check it out!
I received some sad news the other day—The Spy is closing. For those of you thinking, "What's The Spy?," it's Northern Spy Food Co., the first restaurant I had the pleasure of working for in my epicurean career. To be honest, I kind of randomly ended up there. Flashback to almost four years ago and I was a green culinary school graduate just looking to get a little bit of kitchen experience under my belt. On a whim I emailed the restaurant about setting up a trail (the restaurant equivalent of an interview where you essentially just work a shift). I got a response. I had a full-time internship during the week, so the only time that really worked was a Saturday dinner—the busiest night.
Not knowing much about the restaurant, I clandestinely went there for dinner one night before my trail to scope it out. We couldn't get a reservation, so I think we ended up waiting over an hour on a Friday night before getting seated. Thankfully it was worth it. The food was deliciously interesting, yet approachable, and at that point I decided I wouldn't be embarrassed to cook there. Popular? Check. Good food? You bet! "Sure," I thought, "I'll go through with my trail."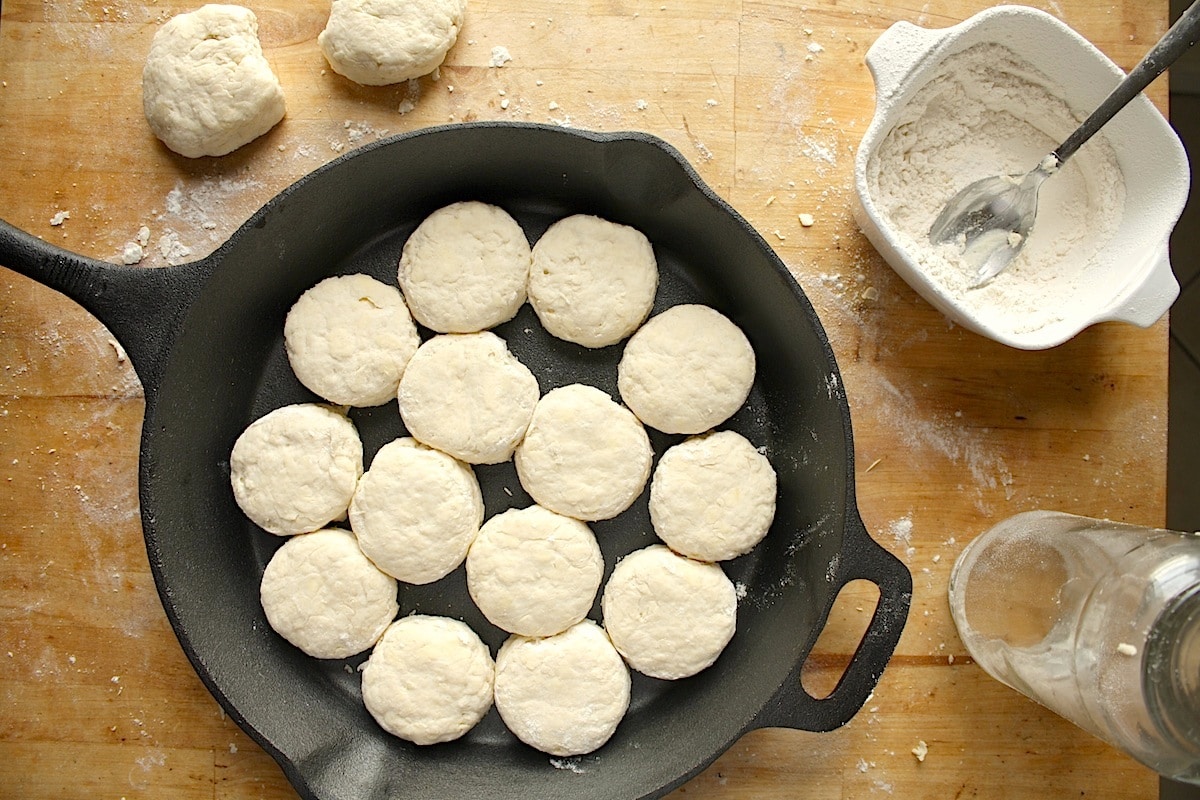 I don't remember much of what actually happened that auspicious night, but I somehow convinced the chef not to turn me down on the spot. However, I still didn't get the offer yet. My internship only permitted me to work in a kitchen on the weekends, so that meant another trail during brunch to see if I could survive. For the uninitiated, brunch is an Institution in NYC (with a capital "I"). The popular spots can see hundreds of diners come through their doors every weekend, and The Spy was the equivalent of the head cheerleader in high school. Needless to say, the precaution was definitely warranted. And not to spoil the surprise, but I survived (barely). I was made an offer to join the team and I accepted. Little did I know that I would be starting the next day.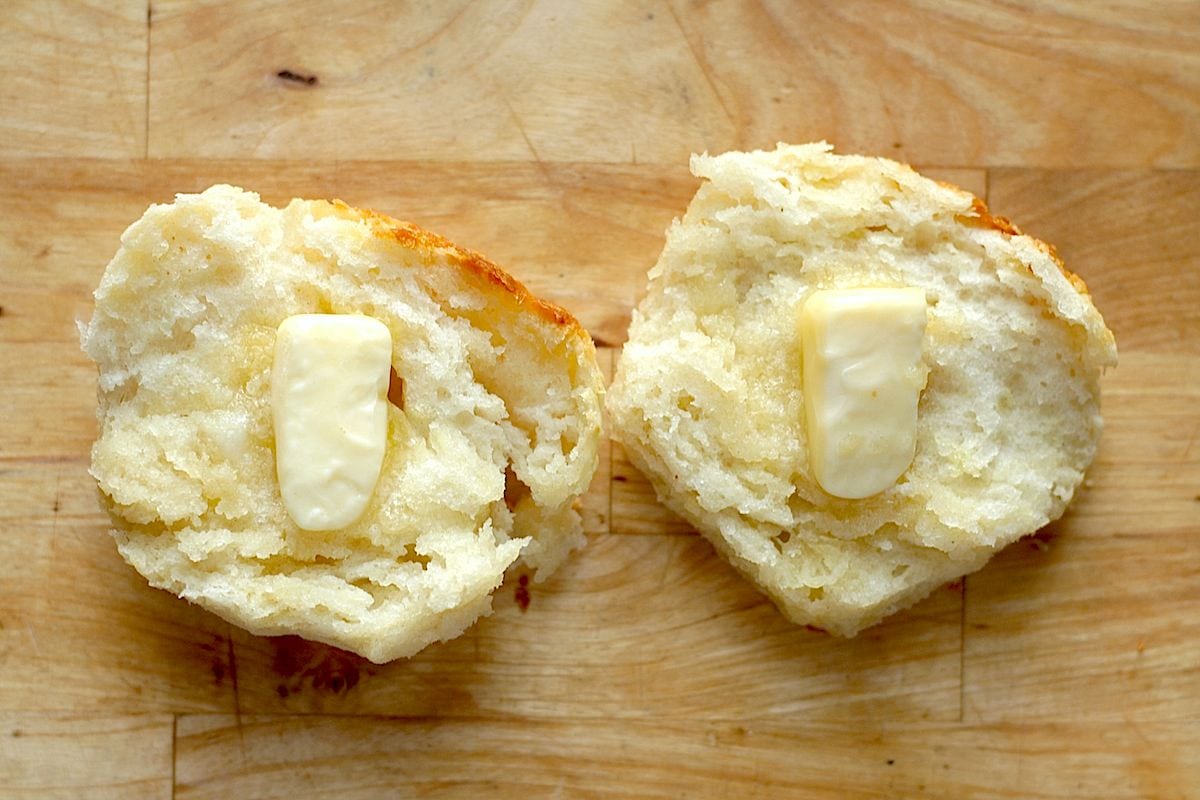 It was full speed ahead from there. That first Sunday brunch as a professional line cook came and went. Over the following year I worked every…single…brunch. (Minus maybe one or two.) That meant tons of cups of coffee, lots of Ja Rule to start the day, tens of thousands of kale salads, and trays upon trays of the best biscuits in the world. (It's probably because of all of the butter.) I've made them at home before and learned a few lessons in terms of modifying the instructions for the home cook. And though they were already perfect, I did add a touch of sugar that isn't in the original Northern Spy biscuit recipe. I urge you to try the original while you still can (February 17th is the last day!), and then make these at home whenever you need a reminder of the greatness that was.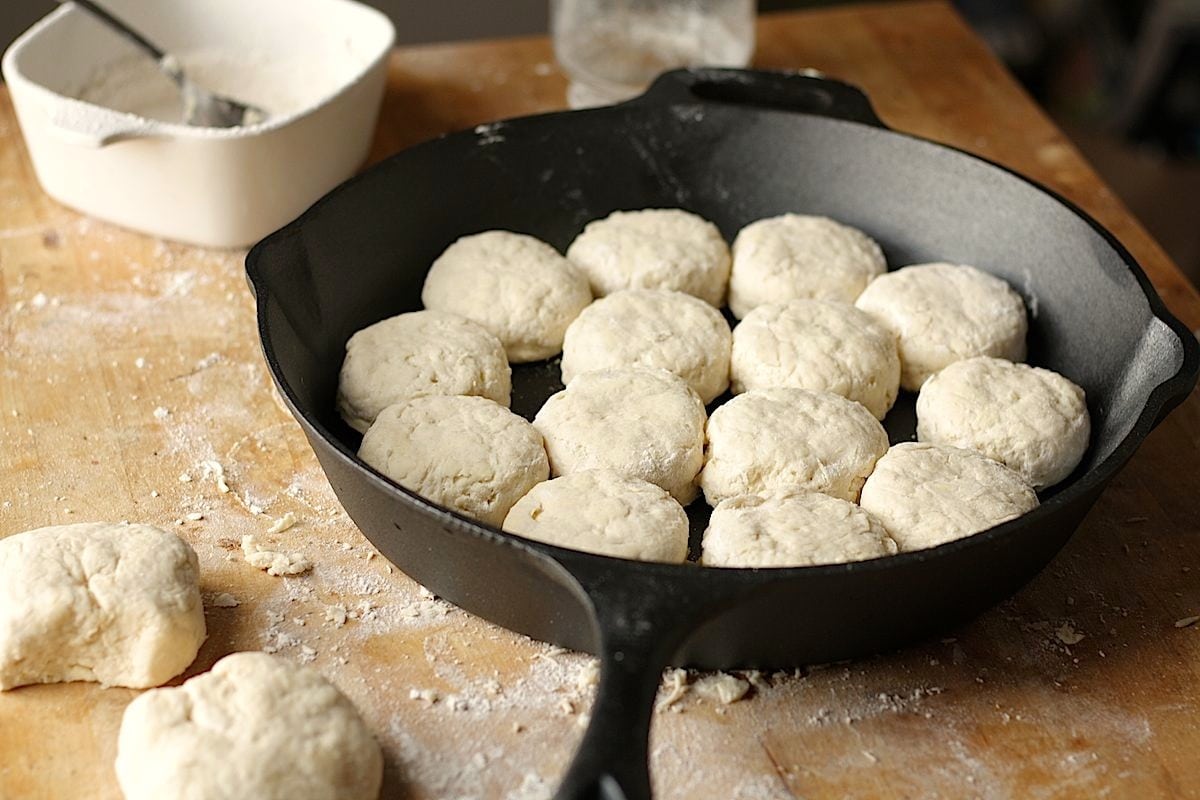 Buttermilk Biscuit Recipe:
3 cups all-purpose flour, plus more for dusting
2 tablespoons plus 2 teaspoons baking powder
1 tablespoon granulated sugar
1 1/2 teaspoons kosher salt
1/2 teaspoon baking soda
2 sticks (1/2 pound) cold unsalted butter
1 1/2 cups cold buttermilk
Yield: about 14 2-inch biscuits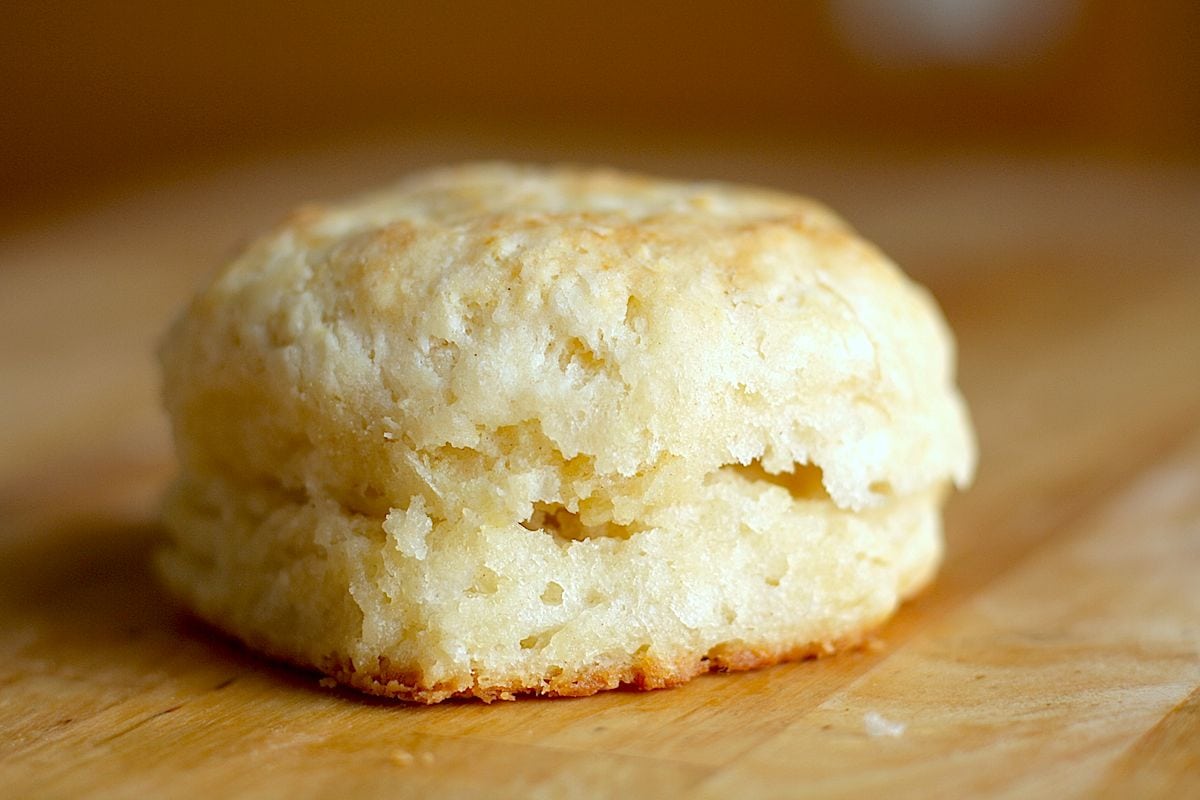 Procedure:
Preheat the oven to 450˚F.
Add the flour, baking powder, sugar, salt, and baking soda to a bowl. Give it a mix. (Your fingers will do.)
I tried the cheese grater trick to cut the butter into small pieces to mix with the flour. The thing I learned trying this technique is that you need to work fast because my fingers started to melt the butter where I held it. (Melted is BAD for biscuit dough.) I paused halfway through each stick to swap for the other and throw it in the freezer for a few seconds. (Alternatively, you could use a pastry blender.)
Pour in the butter milk and stir until it starts to come together. There will still be lots of dry bits, but don't panic! Turn the dough out onto a lightly floured surface. Roll it out and fold it over on itself a few times until a homogenous dough is formed (don't do this too many times though).
Form into a shape about 3/4-inch thick and portion into individual biscuits. (You can choose your own adventure when it comes to size and shape—I opted for 2-inch circles.)
Place in a dish or on a baking sheet and bake until a light golden brown, about 18 minutes.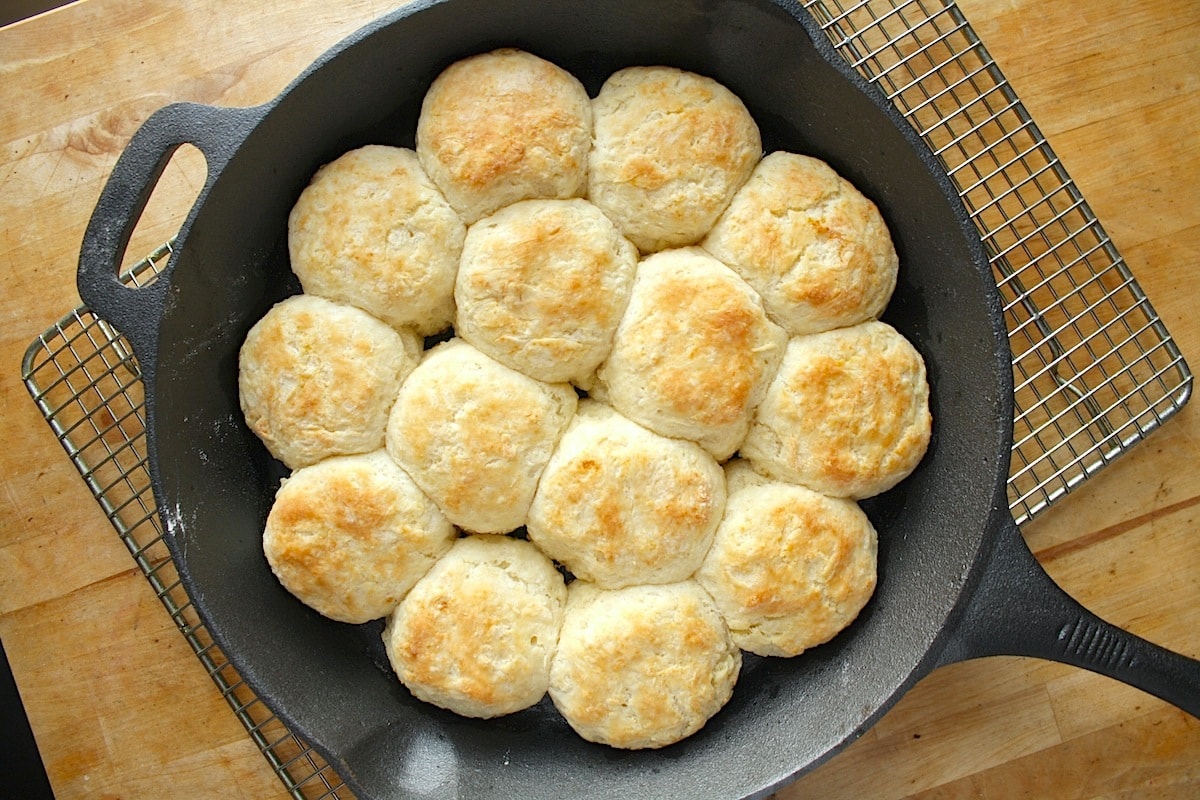 Dear "The Spy"—

Thank you for taking in a neon green culinary student turning him into a slightly less green line cook. Thanks for the untold amounts of corned beef and pork belly I ate in the walk-in as a snack. Thanks for only having to kick me off of the bar stool a few times to make room for paying guests. Thanks for letting me play in the pastry kitchen on occasion and moonlight as a front of house person. Thanks for giving me shifts when I was temporarily out of work. Thanks for being my friends and my family. I learned things—inside and outside of the kitchen—that will stick with me for the rest of my life. You are the high mark against which I judge all other restaurants I work for. You have had a great impact on not only me, but the New York City restaurant scene as a whole. You will be missed.

—Hutch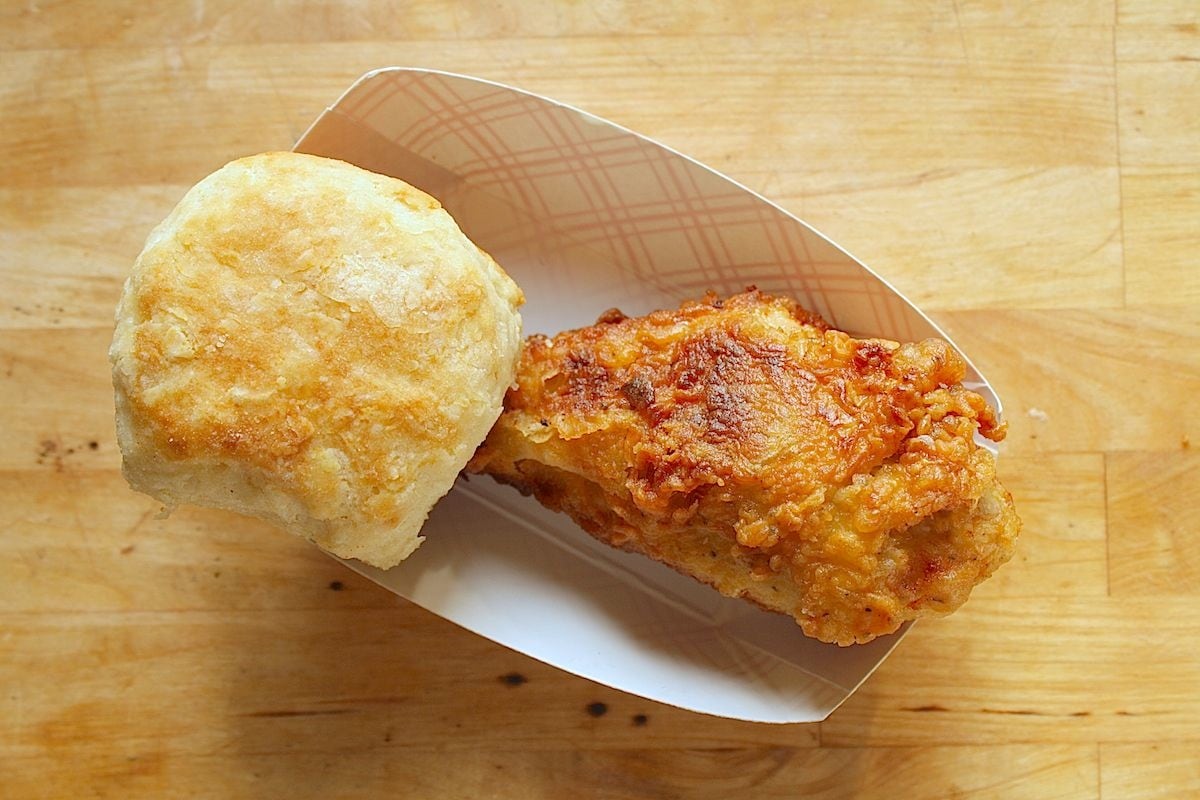 Oh, and these biscuits also are a great accompaniment for buttermilk fried chicken.