I've only ever known the canned, jellied cranberry sauce at holiday gatherings up until a couple of weeks ago. And to be honest, I kind of love it. Something about popping open the can, slicing it up, and placing it next to to the stuffing on the dinner buffet just SCREAMS Americana to me. But being the food lover I am, I decided it was time to branch out and make cranberry sauce from scratch. (And I'm glad I did.) Though the processed stuff is certainly always welcome on my plate, this fresh cranberry sauce recipe was a revelation! I finally understood how cranberry sauce earned its place on the holiday menu in the first place.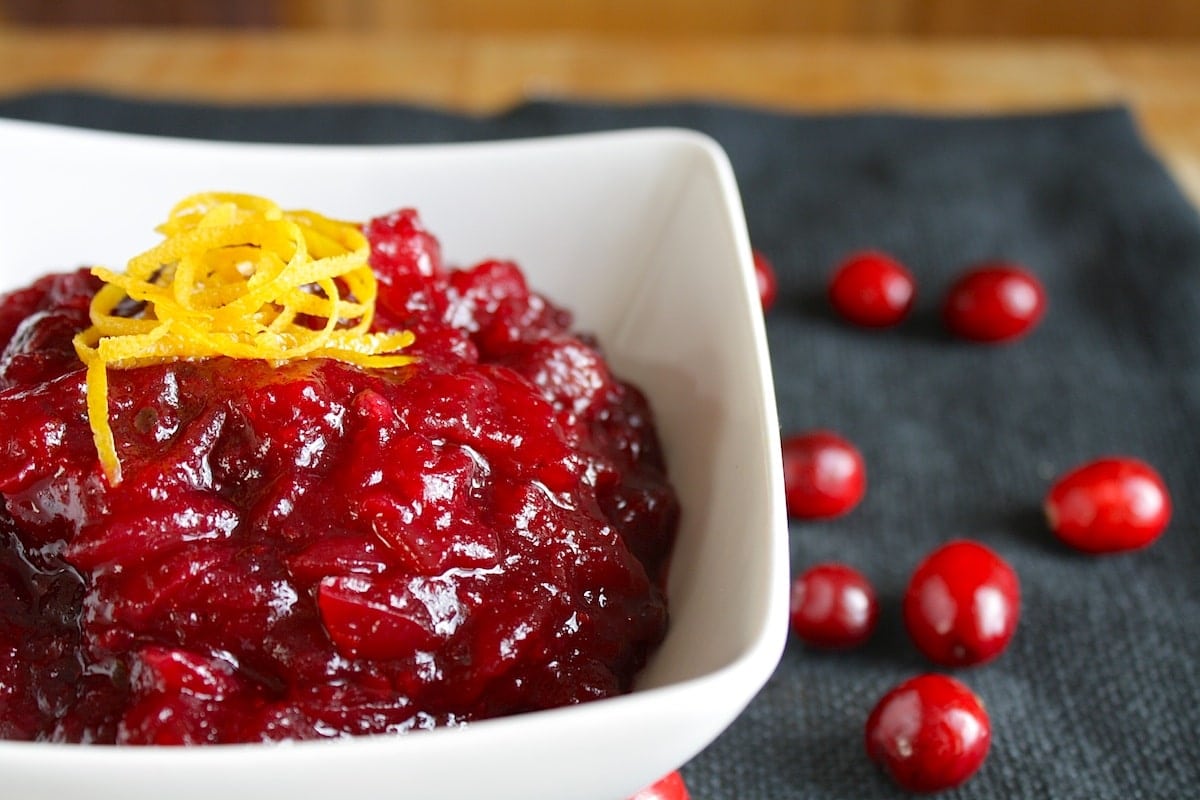 This post is a (pseudo-)twofer: a traditional cranberry sauce recipe, and then some additional ingredients to take things up a notch and modernize the stuff your mom makes. The quantities listed are for a large batch, so feel free to cut it in half if you're not feeding an army. (Though any leftovers are great swirled in a bowl of Greek yogurt for breakfast.)
Traditional Cranberry Sauce:
2 pounds fresh cranberries
1 1/2 cups granulated sugar
2 cups water
zest and juice of 1 orange
Yield: about 6 cups
Procedure:
Add all of the ingredients to a saucepan and simmer until the berries burst and the sauce thickens, about 30 minutes. *Drops Mic.*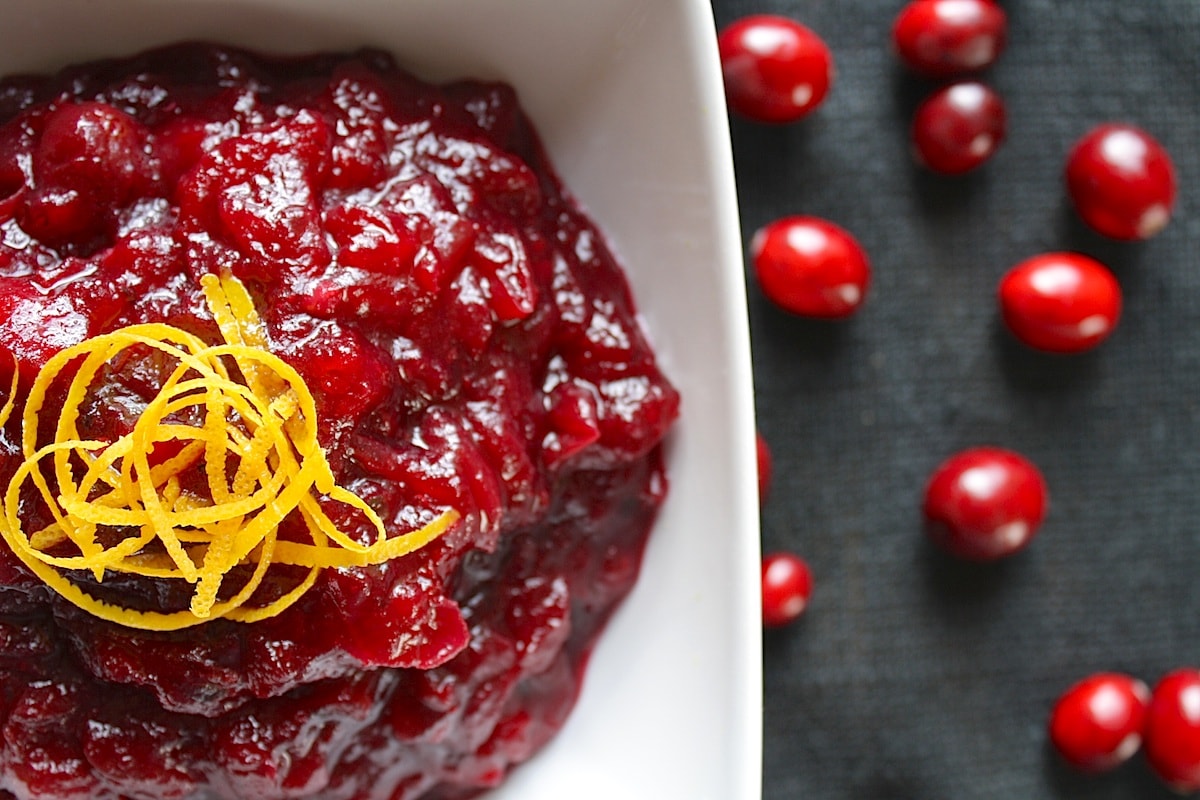 Not Yo' Mama's Cranberry Sauce:
Traditional Cranberry Sauce ingredients from above
2 tablespoons chopped lemon thyme
1 tablespoon crushed pink peppercorns
Though the fact alone that it's not from a can makes the traditional recipe different from my mother's, the addition of lemon thyme and pink peppercorns to the traditional recipe above makes this cranberry sauce recipe even more unique. Everyone that tried it had nothing but rave reviews.