On Valentine's Day I had the opportunity for my first live television segment! To be honest, I was pretty skeptical all the way up until it actually happened. I'd been in talks with producers a couple of times before and none of those conversations panned out. So this time I kept my expectations low so as to not be too disappointed in the event this opportunity suffered the same fate. Suffice it to say, it went really well!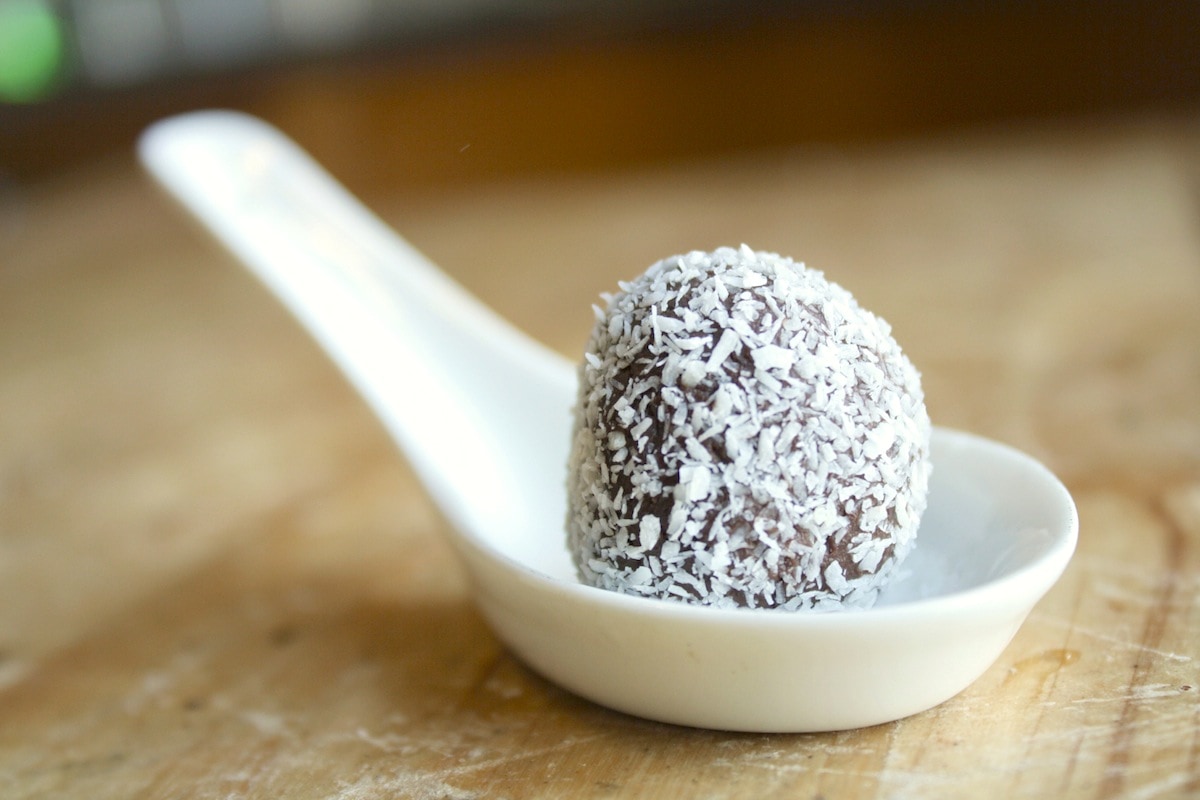 The segment was focused on easy Valentine's Day desserts. The producer found me through my Instagram photo for my pound cake recipe, so of course I talked about that. In brainstorming what else to showcase, I came across this two-ingredient truffle recipe from Epicurious. It was the perfect, simple treat! It's also great because it's customizable to your own taste preferences. I used more liquid than the source recipe calls for—mainly because I wanted to use all of the heavy cream I purchased—which lead to a very velvety texture. (You can use less liquid—or reduce the cream on the stovetop—if you would like a denser texture.) I also added a pinch of salt to the truffle base for good measure, but some other add-ins to consider are flavored extracts or alcohol. From there you can coat the truffles in whatever your heart desires.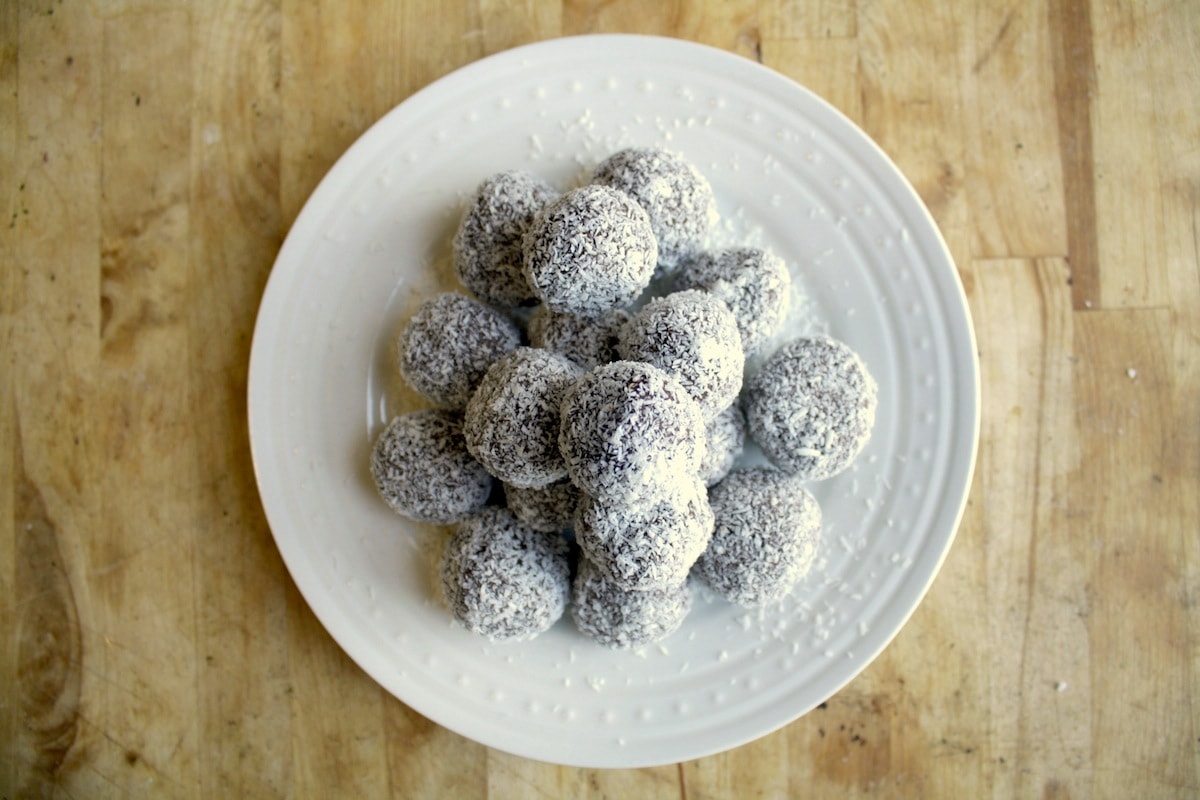 Easy Chocolate Truffles
Ingredients
1 cup heavy cream
12 ounces dark chocolate chips
pinch of salt
shredded coconut, for coating (if using)
Instructions
Heat the heavy cream over high heat until boiling. Remove from heat.
Put the chocolate and salt in a bowl. Pour the heavy cream over and stir until melted (this will take a couple of minutes).
Pour the truffle base into a flat dish and let cool at room temperature for 15 minutes. Place the dish into the refrigerator or freezer until solidified.
Scoop into balls and roll in the shredded coconut, or other topping of your choice. Place back in the refrigerator to set up.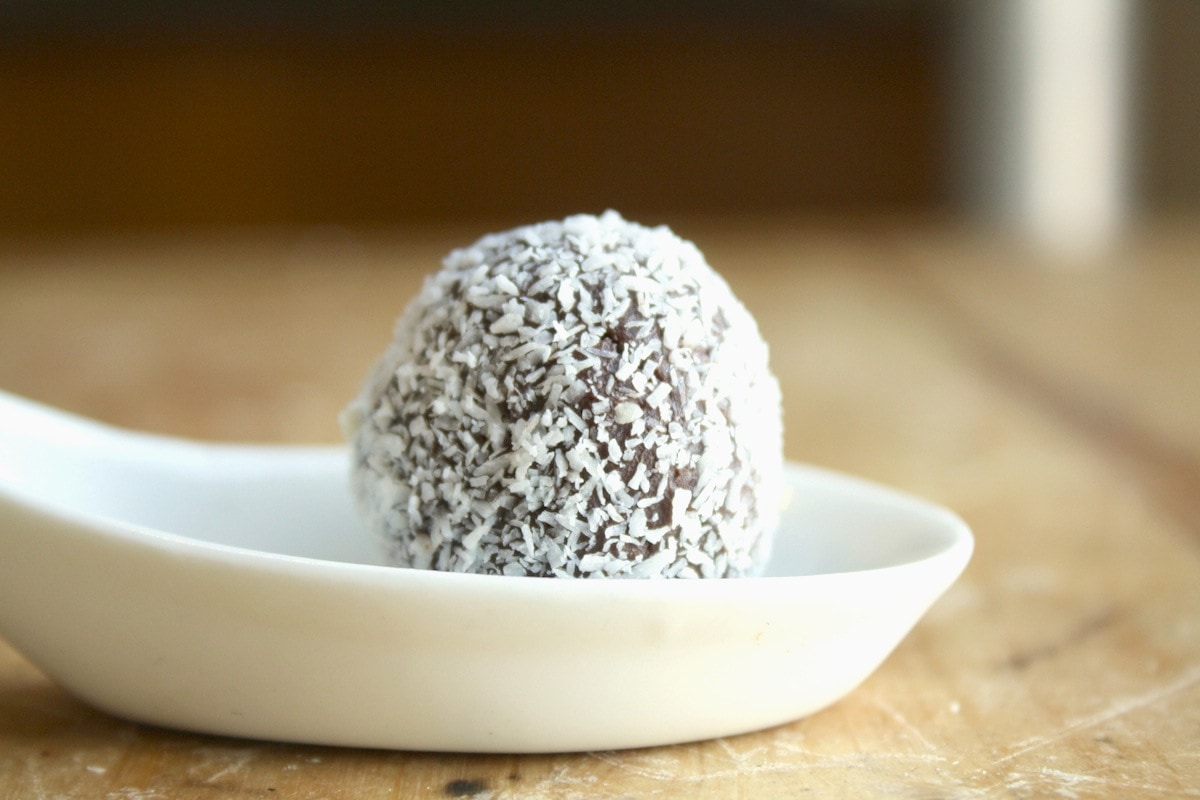 Truffle Coating Ideas:
shredded coconut (pictured)
cocoa powder
crushed peanuts
confectioners' sugar
crushed pretzels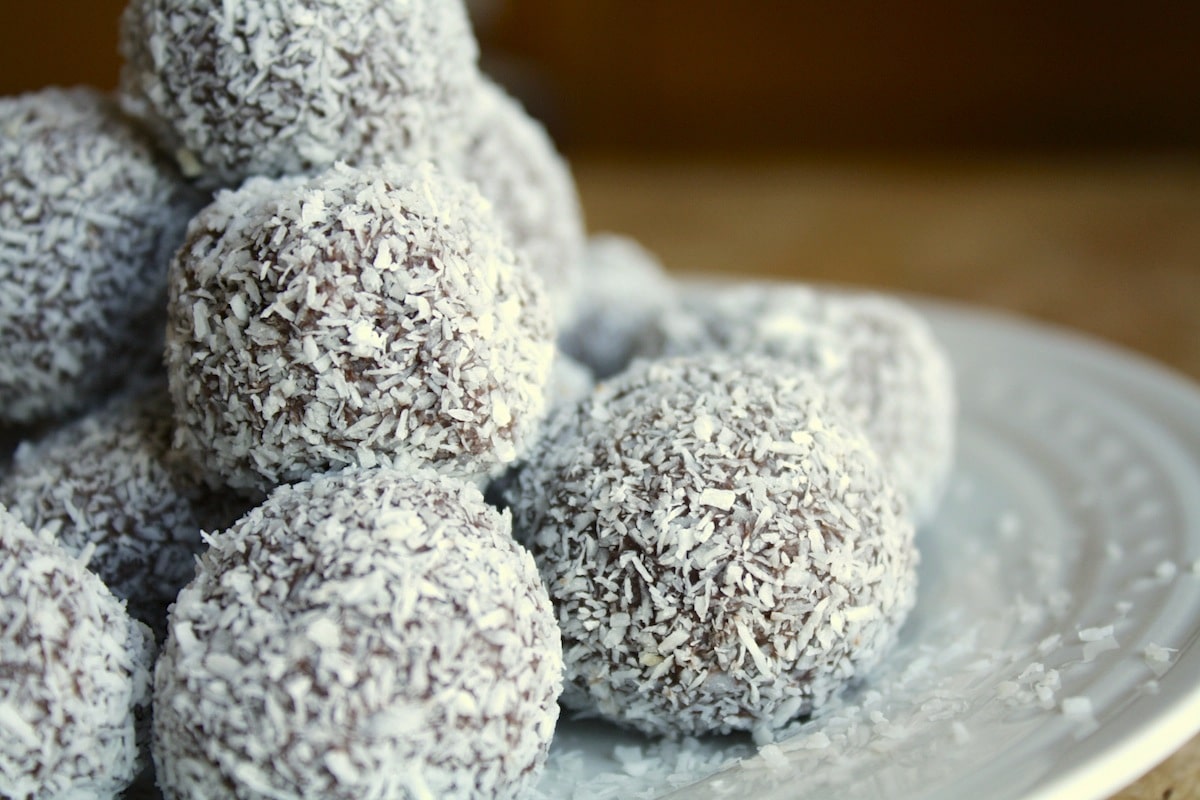 These would also make a great Easter treat for your family and friends. Be sure watch the video of my appearance on the Arise & Shine show. How did I do?