Here I am, yet again: Late Sunday night/early Monday morning without having posted the new recipe that I told myself I would write this weekend. I certainly had plenty of time to get it done earlier in the day, but I chose to enjoy some down time in the afternoon by lying in the couch watching TV. My one saving grace is that I was at least able to finish editing these photos during commercial breaks.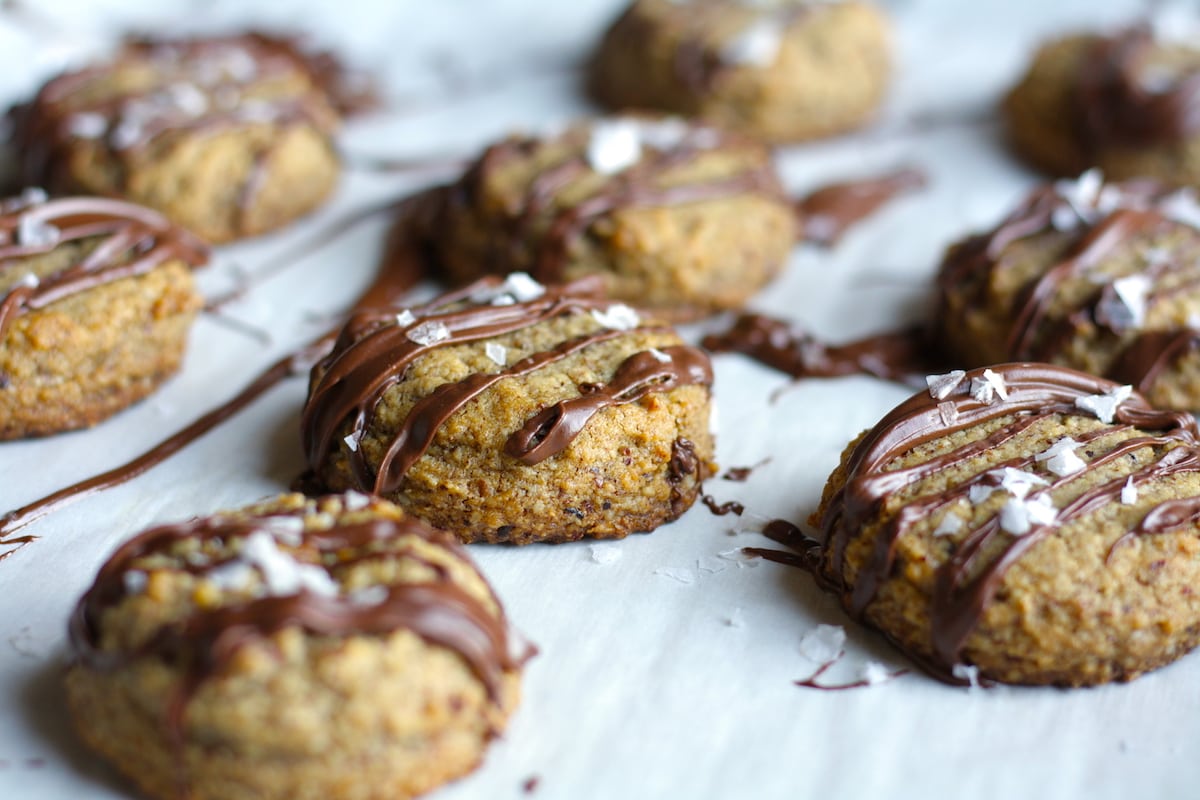 This recipe is me experimenting with hazelnut flour for the first time. Pretty simply, it's ground up hazelnuts, and can be used as a gluten-free alternative to wheat flours. I felt like the easiest way for me to make my debut with hazelnut flour was via some gluten free cookies. Ever since I placed my order I had visions of cookies drizzled with chocolate and then sprinkled with some flaky sea salt (which I happened to pick up on a recent trip to some Long Island wineries).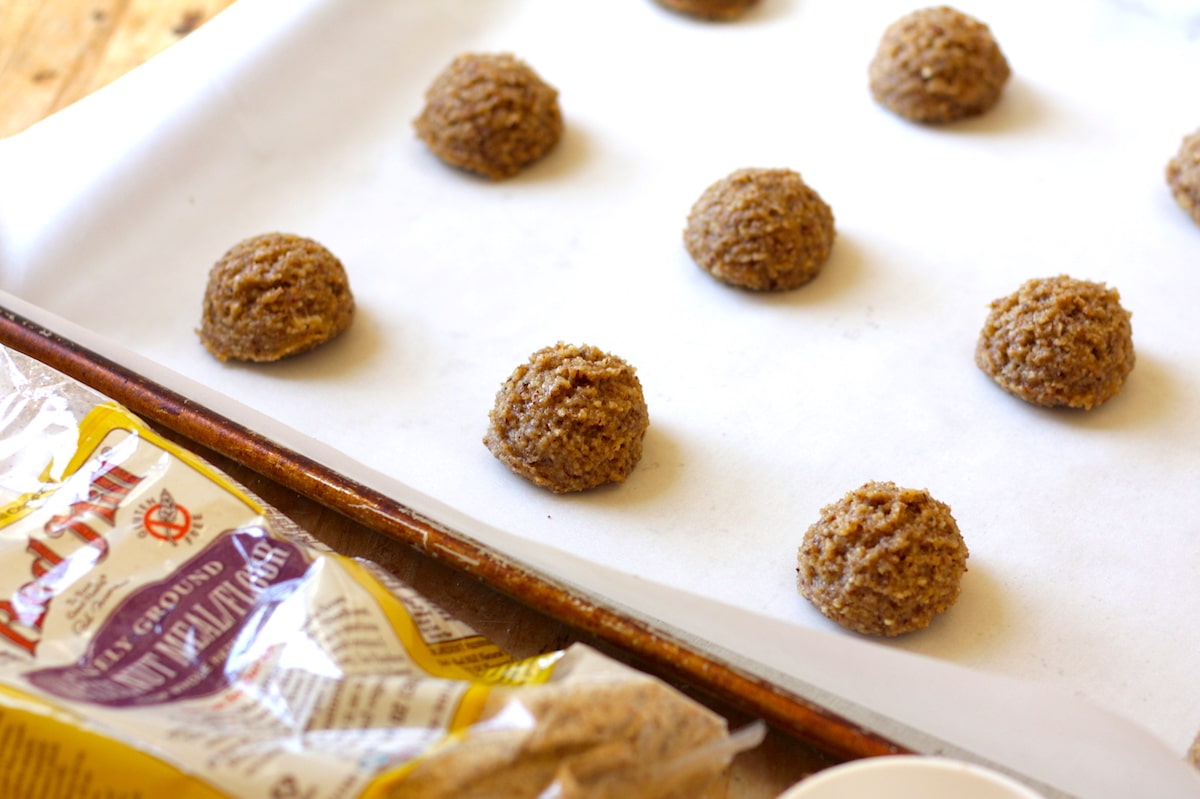 I brought (some of) these cookies to a brunch with me one Sunday afternoon and they were a big hit. Others exclaimed about how soft and moist they were, and commented about how one of their friend's gluten-free baked goods often ended up dry. (However, I must admit that they will dry out if left uneaten for more than a day—as most cookies will.) Chocolate and nuts are always a great pairing, so the drizzle was a little bit of a no-brainer for me, but another option is to mix the chocolate chips into the cookie dough to make gluten-free chocolate chip cookies.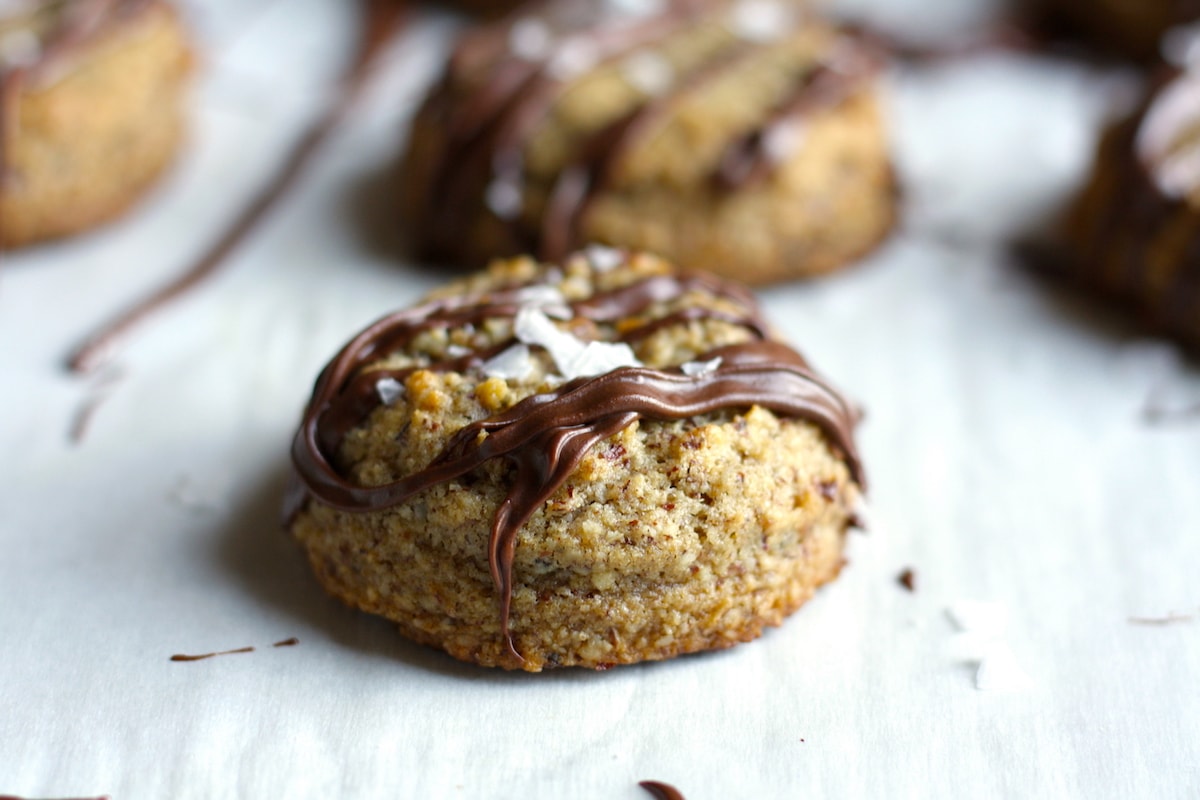 The one component that really set these over the top is flaky sea salt that gets sprinkled on top at the very end. It adds a beautiful crunch to provide a textural contrast to the soft cookie. Plus, I can never get enough of a good salty-sweet combo.
Hazelnut Flour Cookies with Chocolate Drizzle
These moist, gluten-free hazelnut cookies get drizzled with chocolate and topped with flaky sea salt. They're a great mix of salty and sweet with soft and crunchy.
Ingredients
6 tablespoons unsalted butter, at room temperature
½ cup dark brown sugar
1 large egg
1 teaspoon vanilla extract
2½ cups hazelnut flour or meal, such as Bob's Red Mill
½ teaspoon baking soda
½ teaspoon kosher salt
½ cup semisweet chocolate chips
flaky sea salt, for sprinkling
Instructions
Preheat the oven to 375˚F and line a baking sheet with parchment paper.
Cream together the butter and sugar; add in the egg and vanilla and mix until smooth. In a separate bowl, whisk together the hazelnut flour, baking soda, and salt. Combine the wet and the dry ingredients to form the cookie dough.
Scoop into small balls (about a tablespoon) and place on the prepared baking sheet. Press gently into discs and bake until golden and lightly browned on the bottom, about 10 minutes. Let cool.
Melt the chocolate on medium power in the microwave at 15 second increments until it's easy to drizzle; drizzle over the cookies and sprinkle with some flaky sea salt.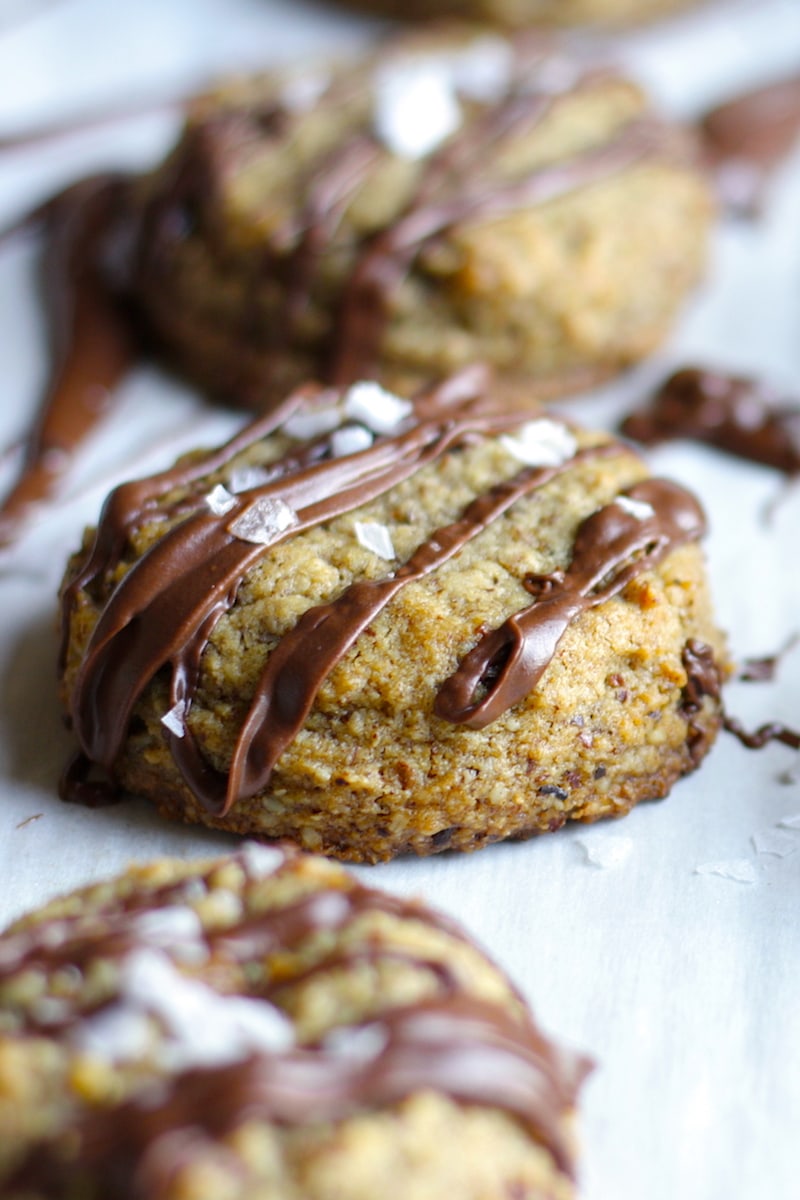 Disclaimer: I received the Hazelnut Flour/Meal from Bob's Red Mill as a sample. All views and opinions are my own.