Summer is here. There's no denying it. The AC unit has been placed in the window, and it's on and running. During the summer, most people try to avoid sweets in order to make themselves ready for days spent at the beach. In my opinion, there's nothing wrong with a little cake now and then—you can even bring it with you to the beach! It would also make a great end to a home cooked Father's Day meal tomorrow. The cake is beautifully light and tart. It's not super sweet so you won't feel guilty about indulging in an extra slice or two. (A scoop of vanilla ice cream is also an excellent addition.) If you don't want to be tempted by keeping leftovers in your house, then your coworkers are sure to be ever so helpful in taking care of it for you (mine sure where).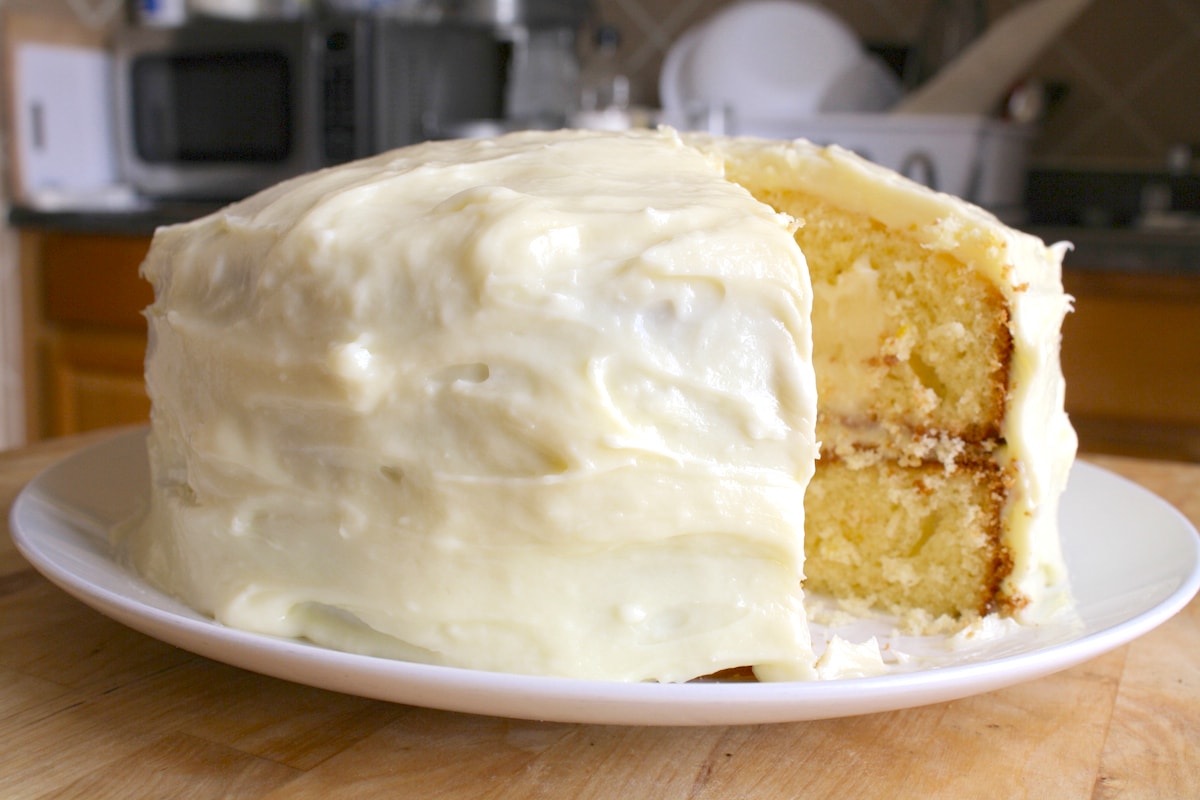 Though I haven't been writing for The Hungry Hutch over the past couple of weeks, I have had the opportunity to contribute elsewhere on the internet. One piece was for the International Culinary Center's blog about my path to working at Momofuku. I was also featured in Good Food Job's weekly newsletter in an interview covering some of the same topics in terms of my decision to work in food. And if you're ever in dire need for more of me in between posts, be sure to check out what I've been up to on Instagram, Facebook, and Twitter.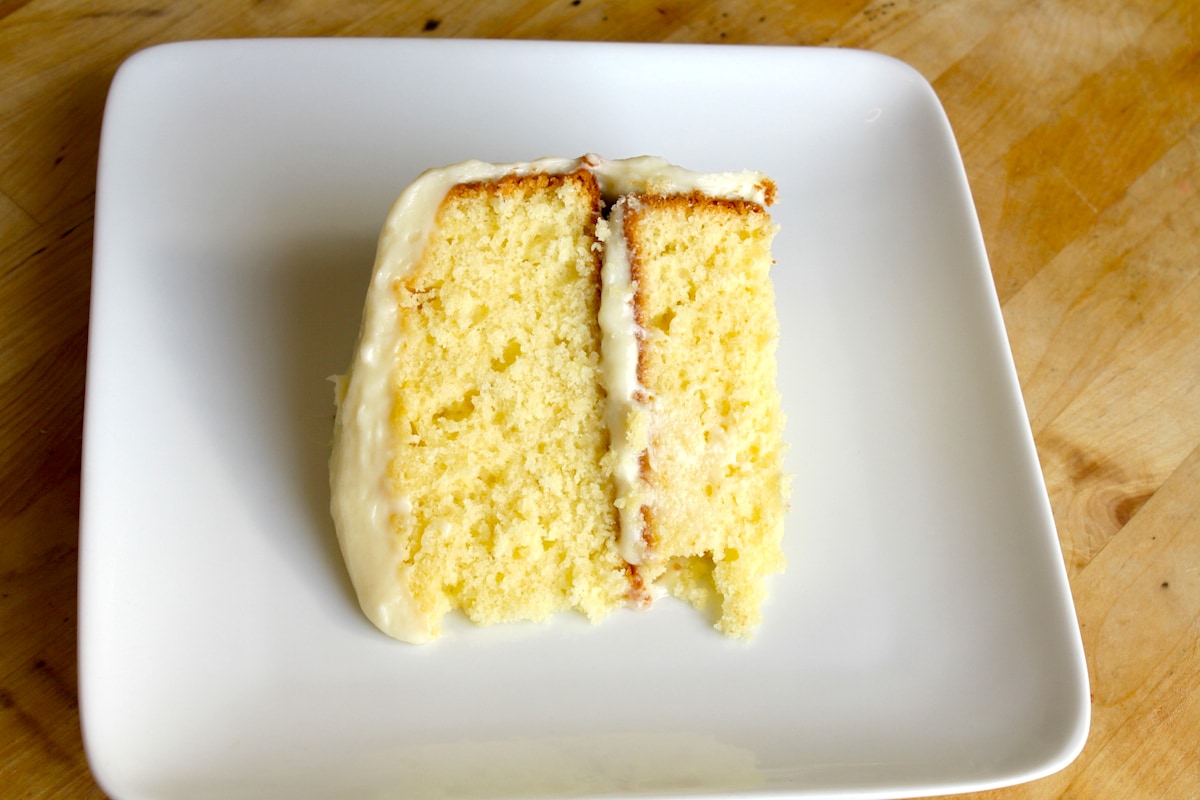 Lemon Cake Ingredients
(Adapted from The Baker's Manual, Fifth Edition)
2 sticks unsalted butter, softened
2 cups sugar
1 Tbsp. lemon zest
4 eggs
3 cups flour
1 Tbsp. + 1/2 tsp. baking powder
1/2 tsp. salt
1/2 cup milk
1/2 cup fresh lemon juice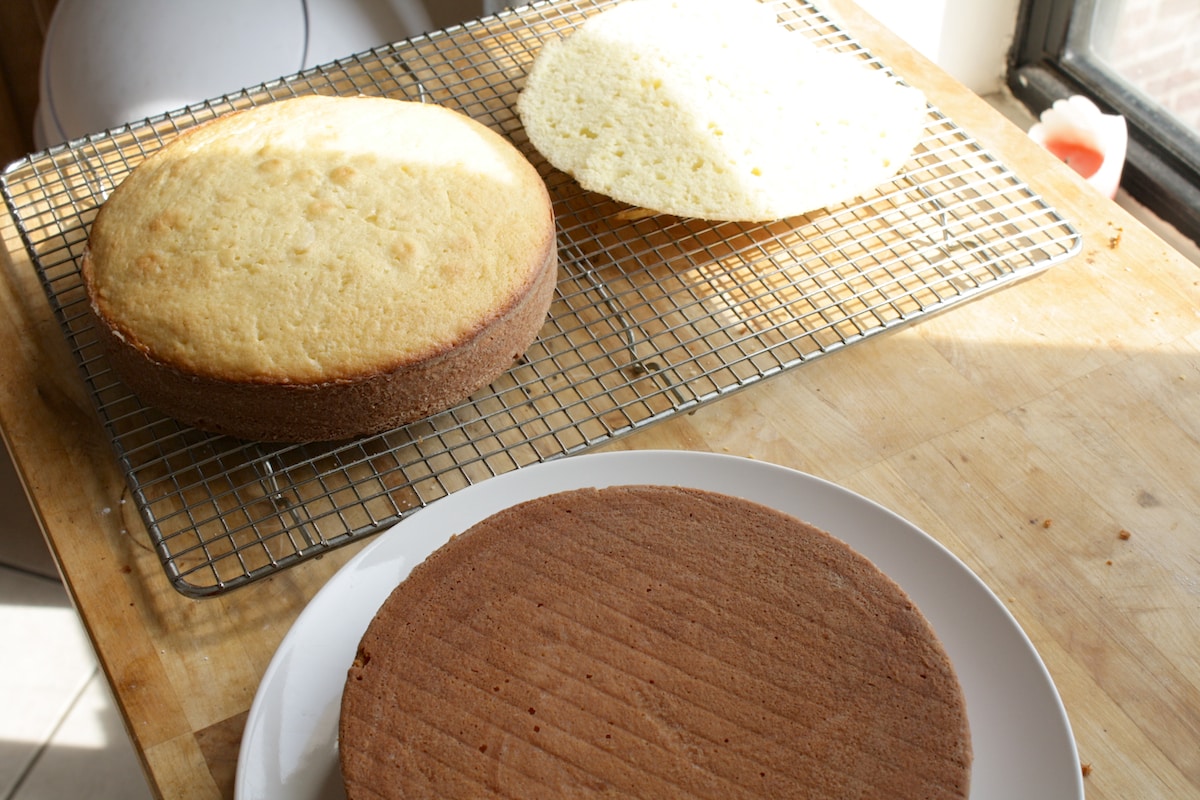 Procedure:
Preheat oven to 350˚F.
Cream together butter, sugar, and lemon zest (I added all of the zest from the lemons I used to juice, which is probably more than the 1 Tbsp.) Add in eggs, one at a time.
Sift together flour, baking powder, and salt. Alternately add the dry and wet ingredients, starting and ending with the dry ingredients.
Grease and flour two round cake pans. Evenly divide the batter between the pans and bake for 35-40 minutes, or until a toothpick inserted in the middle comes out clean.
Place on a rack to cool completely.
Cream Cheese Frosting:
2 sticks of unsalted butter, softened
2 – 8 oz. packages of cream cheese, softened
1 cup powdered sugar (or more to taste)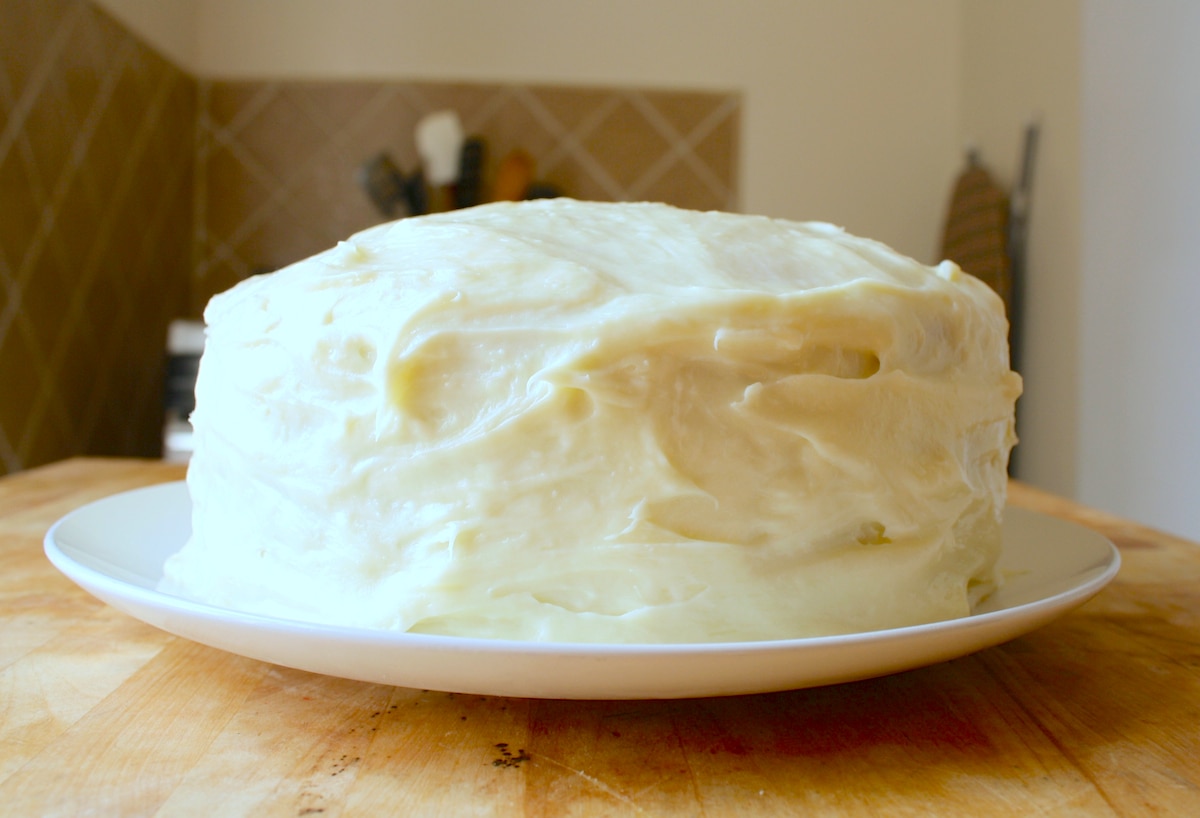 Procedure:
Cream together butter and cheese. On low speed, mix in sugar until fully incorporated, adding more if wanted to reach desired sweetness.
The trick to getting the cake to sit flat on the plate is to cut the top off of one of them and place it upside down (see earlier picture).
Frost the top of the bottom layer, add the second layer of cake, and continue to frost the rest of the cake.
Slice and enjoy. The cake can be stored at room temperate for a couple of days.