First things first: Have you signed up for my mailing list? If not, then what are you waiting for?! Simply give me your email in the subscription box in the sidebar and I'll make some fun appearances in your inbox. I've gotten rave reviews saying that my newsletters are great; granted it was my mom, but a review is a review!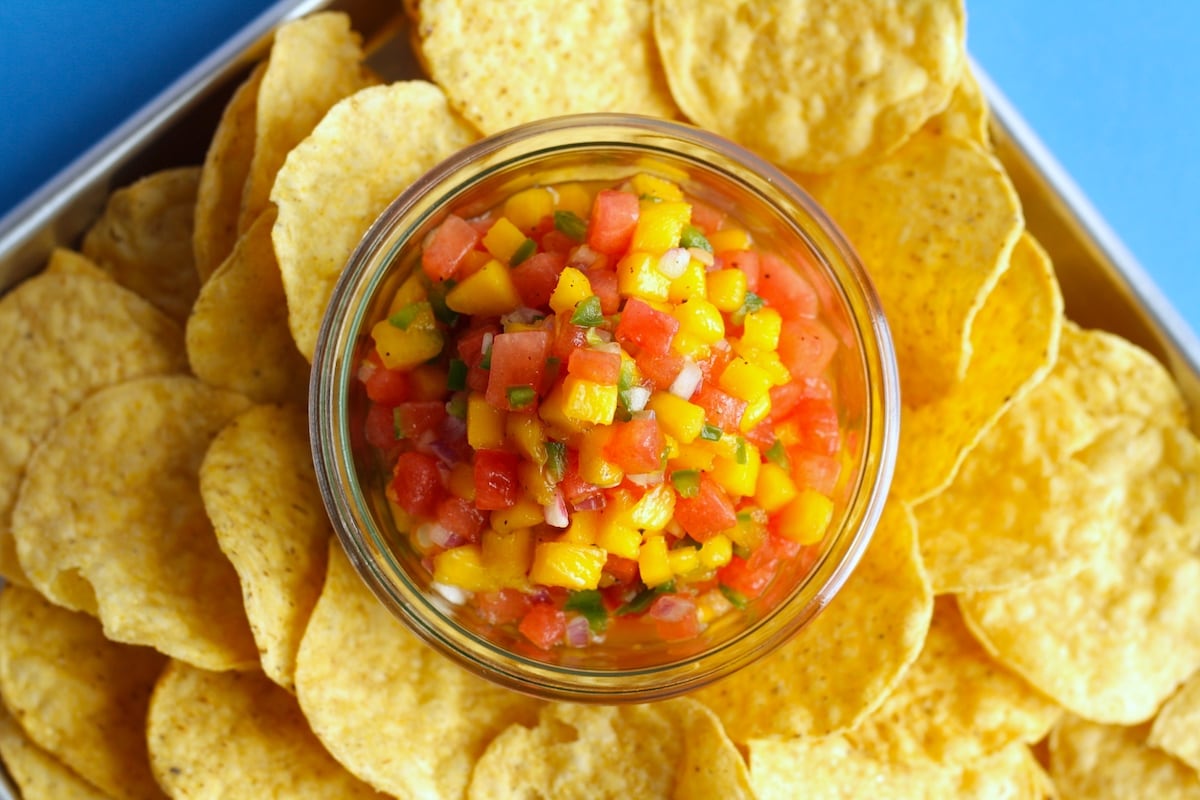 This salsa is pretty simple to throw together—granted there's a good amount of knife work—but it's definitely worth the small amount of effort. This mango watermelon salsa recipe has some sweetness from the fruit, a bit of heat from jalapeños, and some warmth from a hint of cumin. I originally only included one jalapeño, but after tasting it I threw in another pepper I had on hand because I wanted more spice. This salsa is a little addicting, but it's best if you let it sit for a while before diving in. Eat this mango watermelon salsa by itself with tortilla chips or use as an accompaniment with grilled meat or seafood.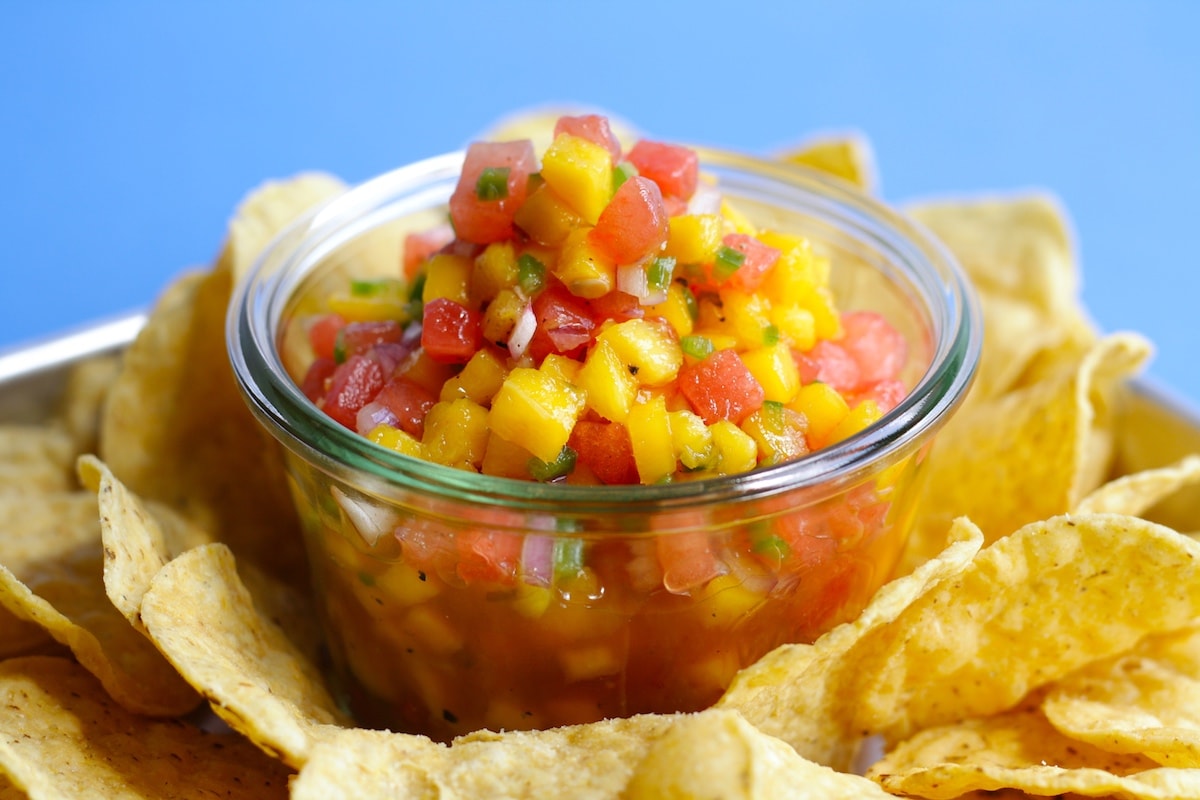 Mango Watermelon Salsa Recipe
A great fruit salsa recipe that is incredibly easy to make. Eat it by itself with tortilla chips or use as an accompaniment to grilled meat or seafood.
Ingredients
1 cup small-diced mango (about 1 small mango)
1 cup small-diced watermelon
½ small red onion, diced
1 to 2 small jalapeños, minced
juice from ½ lime
½ teaspoon ground cumin
salt and black pepper, to taste
Instructions
Combine all of the ingredients in a bowl and season with salt and pepper. The salsa is best if allowed to sit for an hour or two so the flavors can meld.