To all of you guacamole purists out there, take a seat. Live a little and step outside of the confines of the avocado-, salt-, and lime juice-only box. Yes, that trio can stand on its own three feet in triumphant glory, but there's so much more potential when combined with other ingredients. I'm not going so far as to suggest adding peas to your guac—though I've never personally tried it and won't rule it out just yet—but the roasted produce in this guacamole recipe adds a lot more depth and nuance to the typically straight-forward dip. Tomatillos—a relative of the tomato—provide a nice tartness to the dip while the jalapenos bring some heat. The result is a bold, flavorful, and super green dip.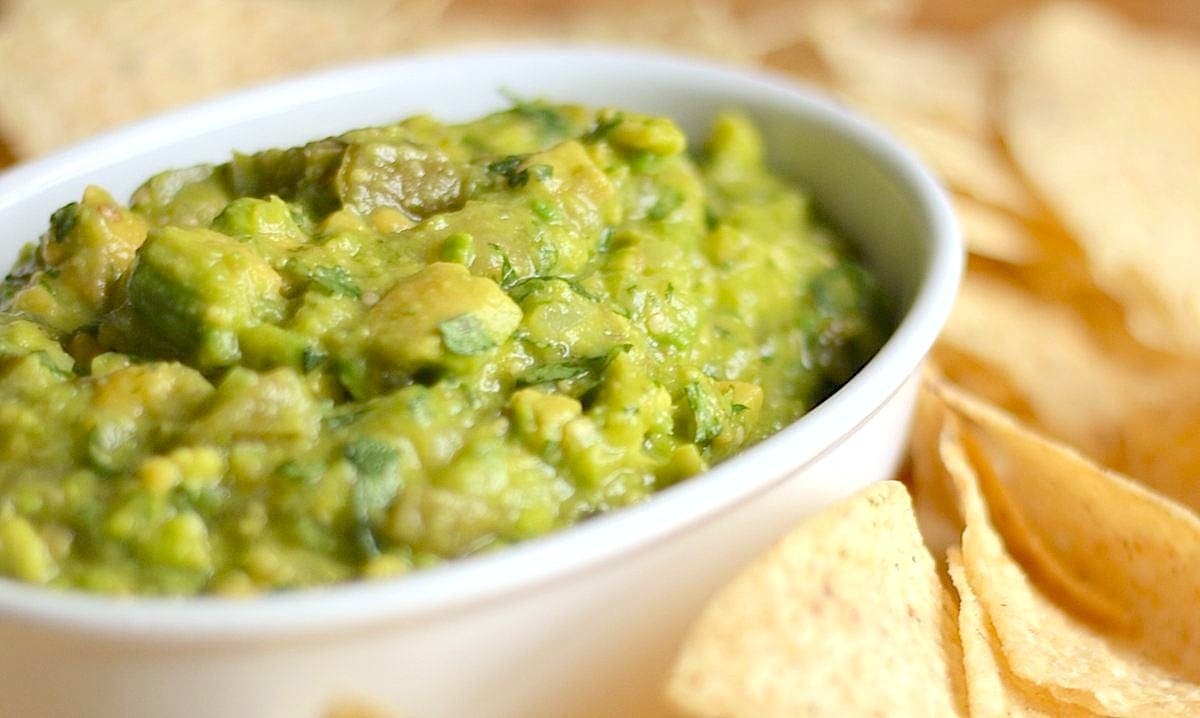 Roasted Tomatillo Guacamole Recipe:
4 tomatillos, husks removed
2 jalapenos
1/2 large onion, cut through the root so it holds together
vegetable oil, for coating
2 Florida (or about 4 Hass) avocados, diced
2 limes, zest and juice
1/2 bunch cilantro, finely chopped
1 teaspoon ground cumin
salt
Yield: about 6 cups
Procedure:
Preheat the oven to 450˚F.
Put the tomatillos, jalapenos, and onion on a rimmed baking sheet. Drizzle with oil and toss to coat. Roast in the oven, turning every few minutes, until charred, about 15 minutes. Let cool until able to handle.
Dice the tomatillos, jalapenos, and onion. (I removed the seeds from one of the jalapenos so it wasn't too spicy.) Add to a large bowl along with the avocado, lime zest and juice, cilantro, and cumin. Mash until desired chunkiness and season with salt.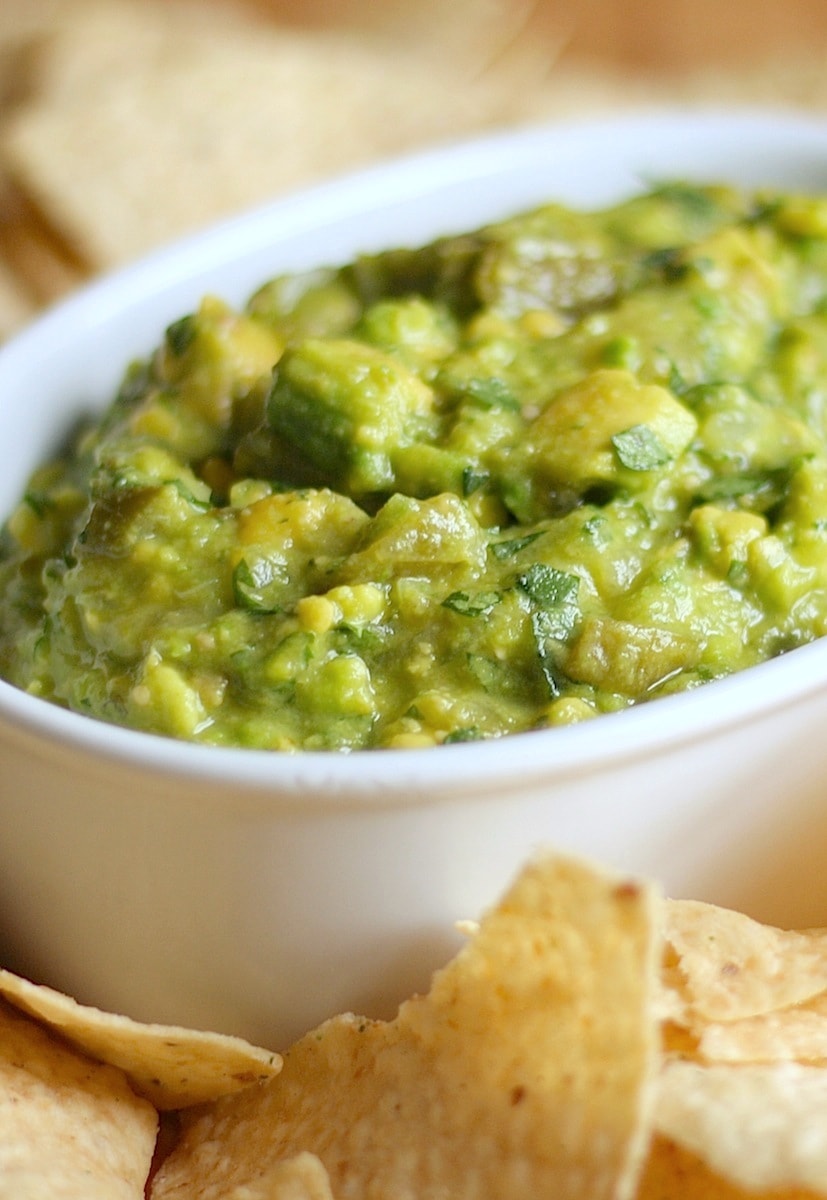 I brought this recipe with me to watch the Super Bowl at a friend's apartment the other week and it was a BIG hit. I'm sure this earthy and spicy guacamole recipe will wow guests and be the perfect party appetizer no matter the occasion. (Maybe for your Oscars party this weekend?) Give it a try and let me know what you think!
Have you made any recipes and shared them with the social media world? Use #TheHungry so I can follow along!