This weekend I checked another country off my travel bucket list by visiting our great neighbor to the north. I explored Montreal with a few friends for what I now realize was only about 48 hours, but it was definitely worth it. We went to a museum, ate poutine, and accidentally hiked a mountain. Instead of flying, we opted for taking the train back to save some money, so I'm typing this from somewhere in New York state while watching the sunset outside of the train window.
I haven't travelled by train in quite some time and I must say that it is rather pleasant. (Especially when you take into consideration the Greyhound bus we took to Montreal.) The potential downside, of course, is the amount of time that it takes; however, it's not often that you get to see so much of our country. Besides, I have plenty of time to read, edit photos, and write, which I probably would have spent time doing today anyway.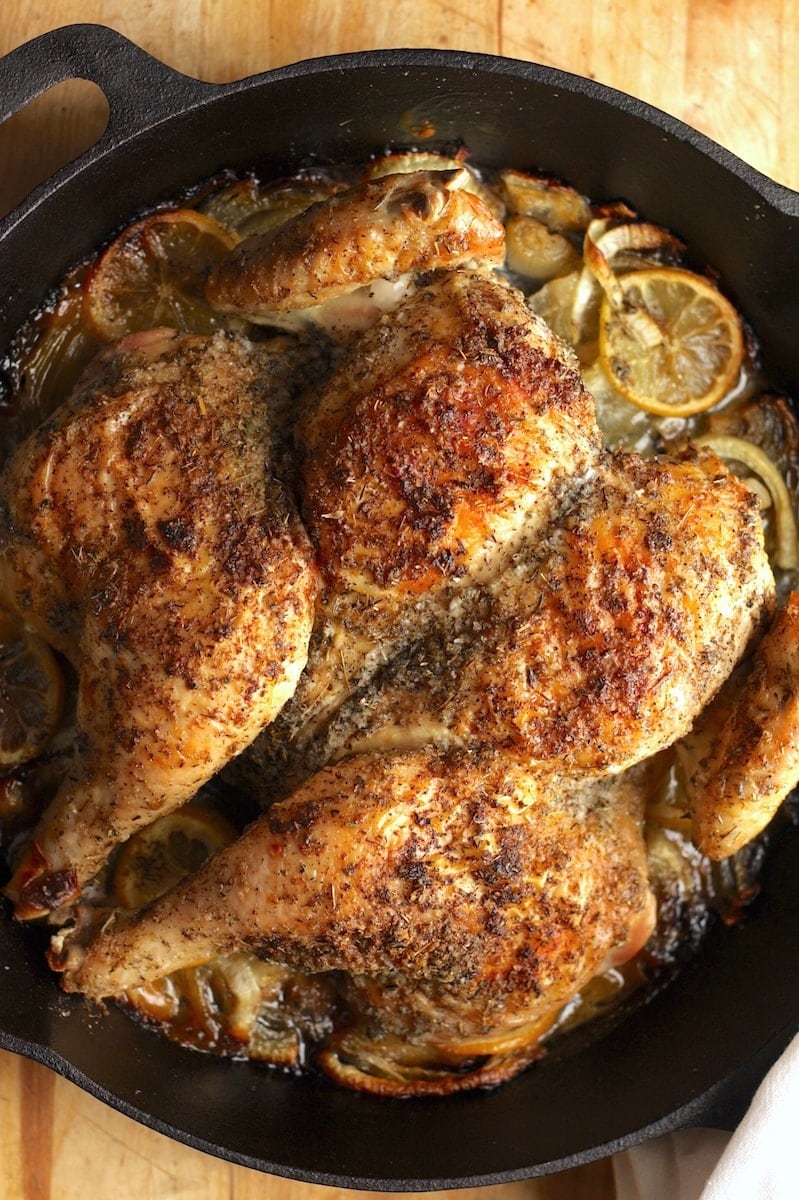 As we head back towards New York City and the impending smack of reality, I now get to daydream about what I would do without a care in the world…and what I want to eat for dinner. Both roads lead to Ina Garten.
The culinary goddess is life goals—a doting partner, a beautiful home with room for an expansive herb garden, talented friends that can help with creating tablescapes and arranging flowers, multiple best-selling cookbooks, beloved cooking shows, and a line of various kitchen products for consumers to purchase. I sometimes tell people that I want to be the black, male version of Ina Garten. Aside from a winning personality, I think she has done so well in this business because her food looks and tastes good. There isn't an item she's ever made where I didn't think "Damn—that looks tasty."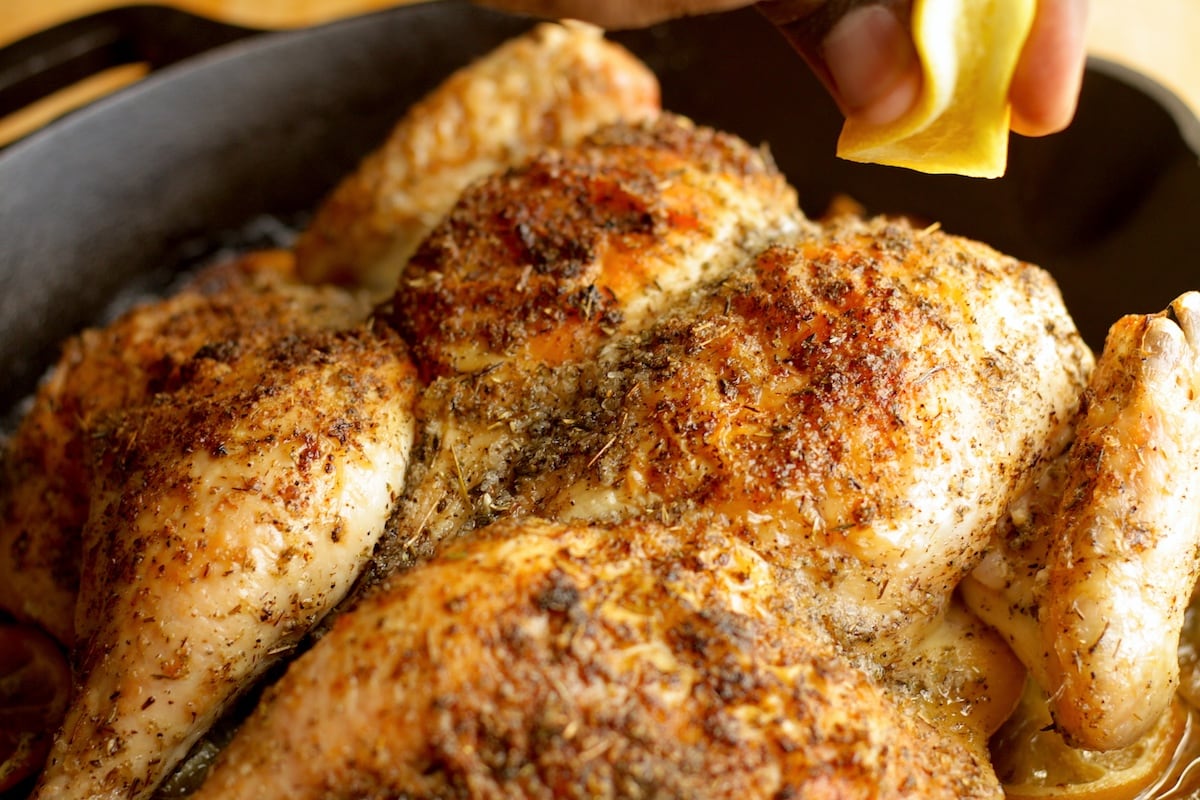 Secondly, her food isn't too fussy. Ina makes food that people actually want to eat. (A trait I believe we share in common.) When I first made my version of Ina's skillet-roasted lemon chicken I couldn't believe how simple it was to prepare and how delicious it was. It was so good that I actually made it two weeks in a row. I never do that, but this recipe is worth it.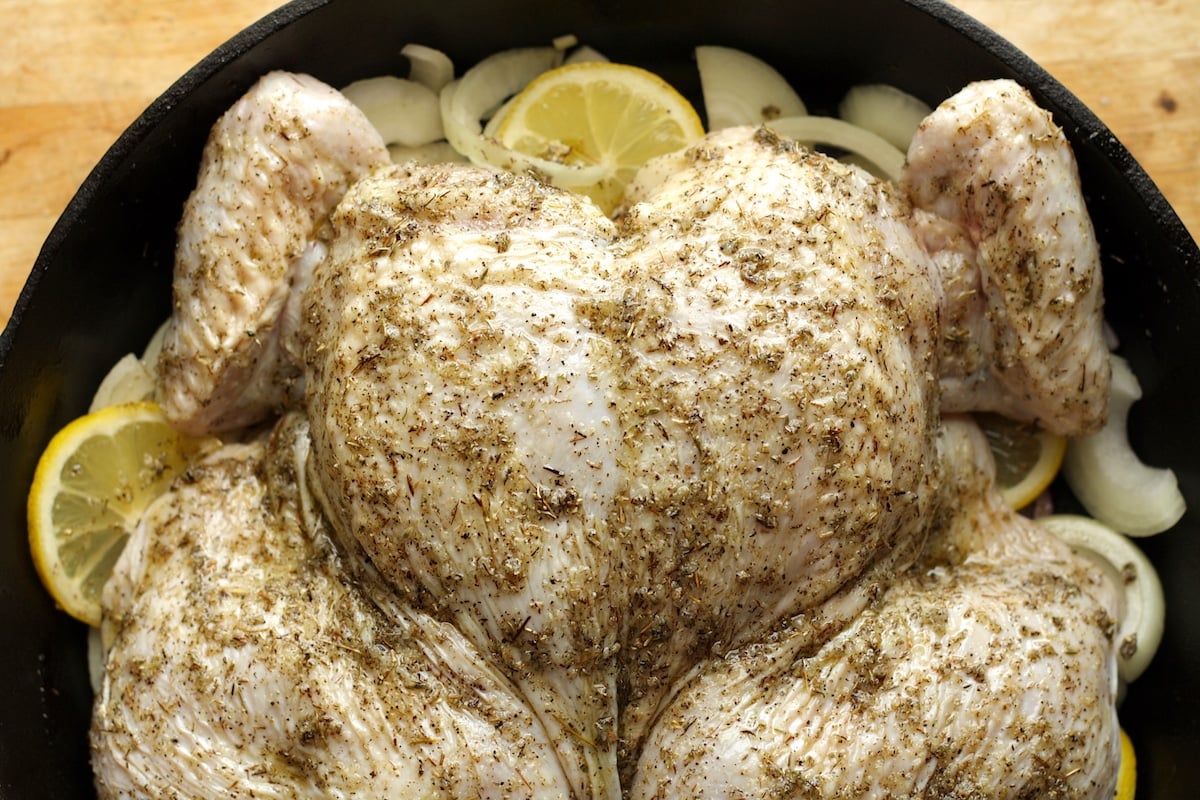 This skillet-roasted chicken recipe requires you to spatchcock the chicken (remove the backbone) to flatten it out before cooking. You'll need a pair of kitchen shears to cut through the bone, but it's much easier to do than it might sound. Just snip along both sides of the backbone to remove it, set skin-side up on your cutting board, and press down with your palms to flatten. The main benefit spatchcocking (or butterflying) the chicken is that it speeds up the cooking time dramatically. This roasted chicken recipe comes out perfectly juicy, and the lemon and onion slices meld with the natural chicken juices to form a delicious pan sauce to serve with the meat. [Tip: Be sure to remove the seeds from the lemon slices before you cook the chicken so that you don't accidentally choke on one.]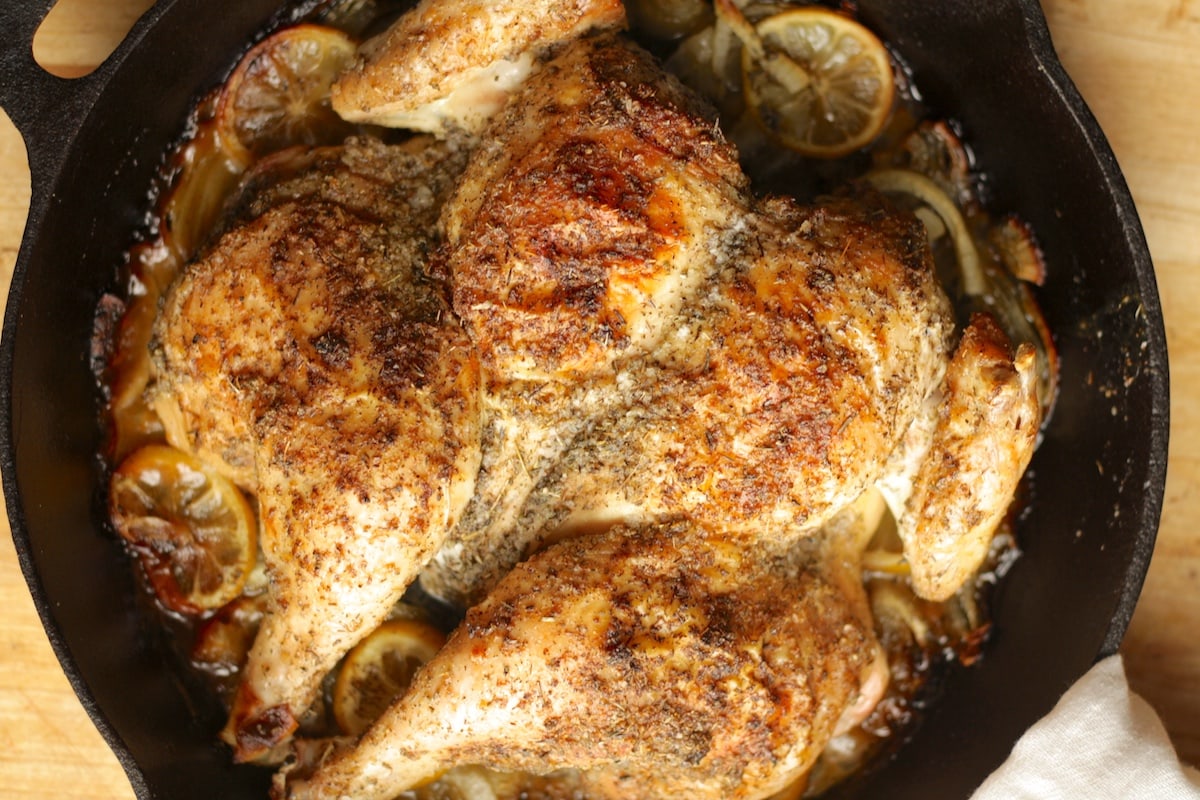 Skillet-Roasted Lemon Chicken Recipe
A quick and delicious way to roast a whole chicken. The lemon and onion slices meld with the natural chicken juices to form a delicious pan sauce to serve alongside.
Ingredients
¼ cup olive oil
1 tablespoon dried thyme leaves
1 teaspoon ground sage
1 tablespoon kosher salt
1 teaspoon black pepper
4 garlic cloves, grated with a microplane
1 lemon, sliced ¼-inch thick, seeds removed
1 large onion, halved and sliced ¼-inch thick
One 4-pound chicken, backbone removed and butterflied
lemon wedges, for serving
Instructions
Preheat the oven to 450˚F.
Combine the olive oil, thyme, sage, salt, pepper, and grated garlic; set aside.
Arrange the onion and lemon slices in a 12-inch cast-iron skillet. Place the chicken, skin side down, on top of the onion, pat dry with paper towels and rub with about half the oil and herb mixture. Turn the chicken skin side up, pat it dry with paper towels (again), and rub the remained oil and herb mixture all over the top.
Roast the chicken until browned and a meat thermometer inserted into the thickest part of the breast registers 155 to 160 degrees, 40 to 45 minutes. Remove the chicken from the oven and allow to rest for 10 to 15 minutes. Cut the chicken into quarters or eighths, and serve hot with the pan juices, cooked lemon and onion, and lemon wedges for guests to squeeze over top.
Here's a pic I snuck from when I went to hear her speak last year. It was everything I wanted and more.