Though the perfect season for peaches is starting to come to an end, a stroll through the farmers' market yesterday showed that late summer produce is still in full effect. There was still plenty of tomatoes, corn, and yes, peaches.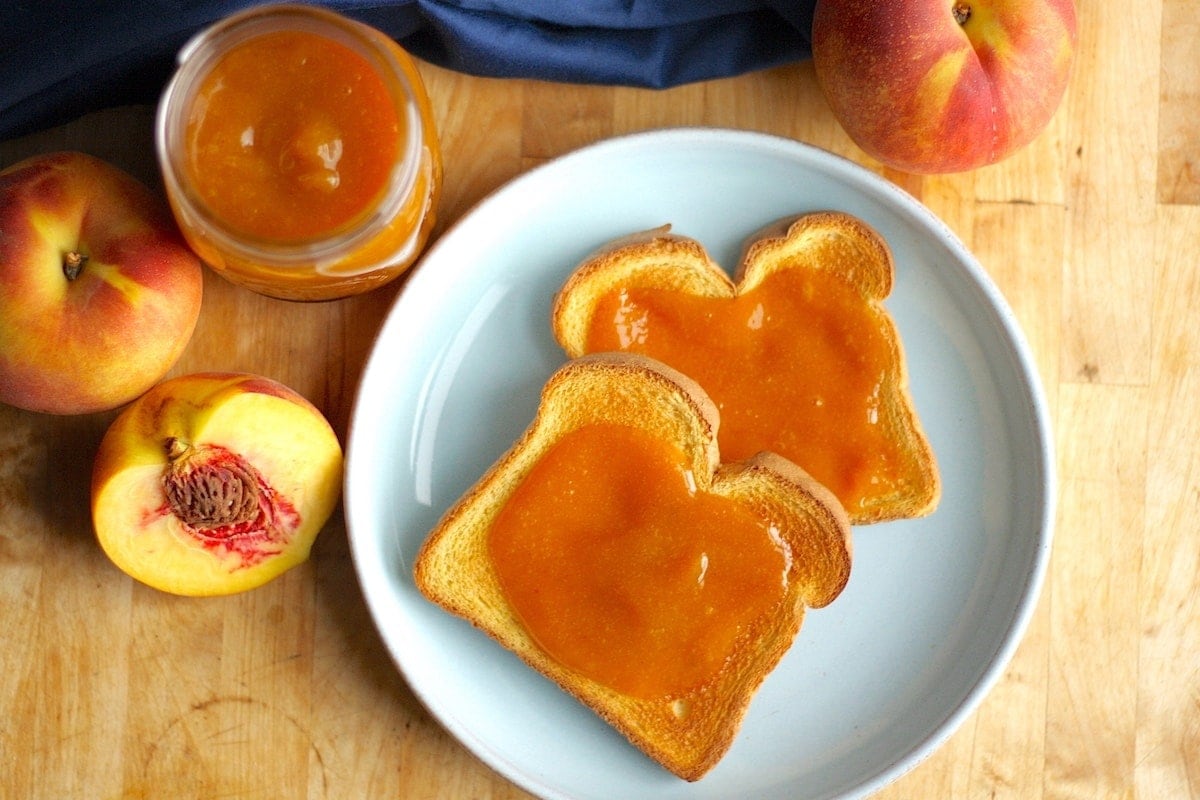 This peach butter recipe is the best way to use up any excess fruit you might have on hand to preserve it for the colder months. (It freezes nicely and you could probably also can it, but I don't know much about canning, so can't really give much advice on that front.) This recipe calls for less sugar than most others, which makes the fruit the real star. There's a bit of savoriness from the pink peppercorns to make this extra special. Lastly, lemon zest and juice brighten the and highlight all of the flavors. The peach butter is great with breakfast and brunch on biscuits or swirled in yogurt, or would also be great served with roasted or grilled chicken or pork.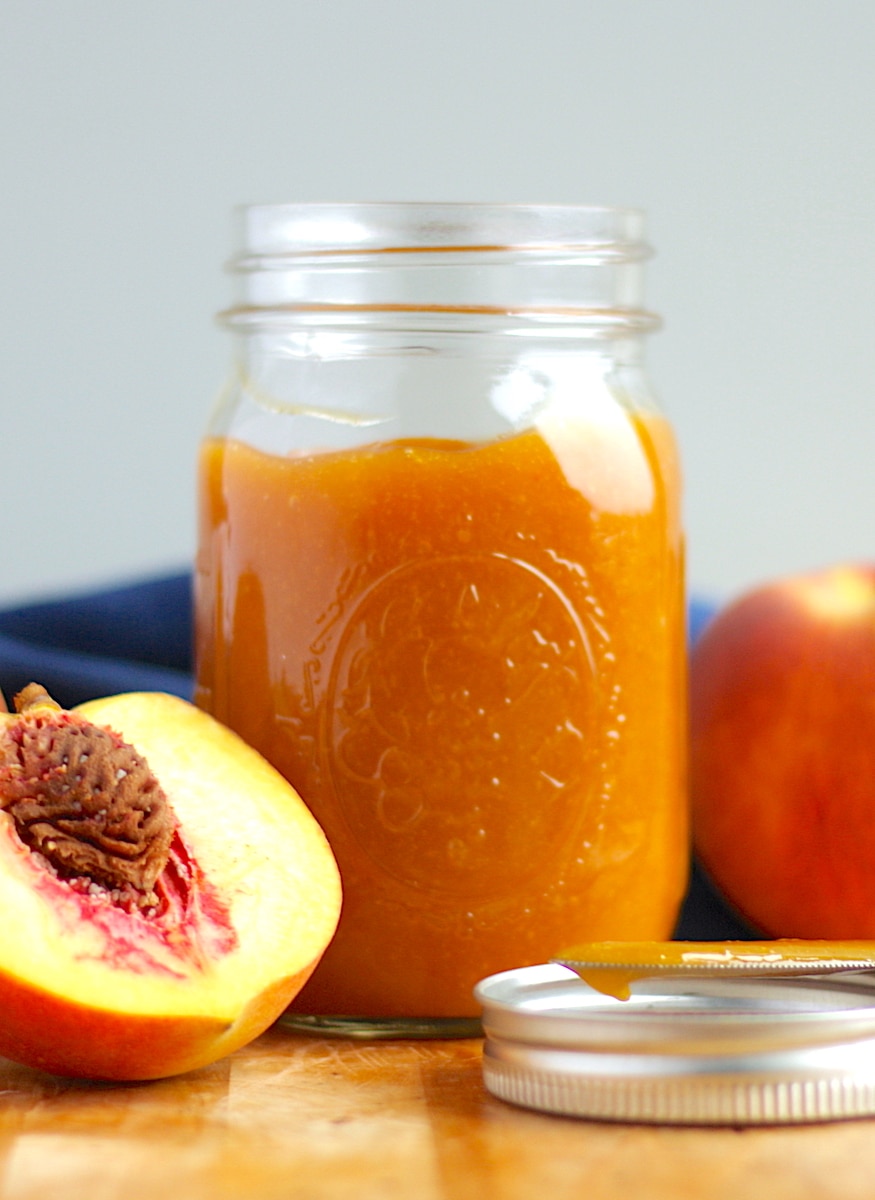 Slow Cooker Peach Butter Recipe
This peach butter is full of fruit flavor with a hint of pepperiness. This recipe is great for breakfast on toast or as a great sauce for grilled meats.
Ingredients
5 pounds (about 10) peaches, peeled, pitted, and cut into chunks
1 cup granulated sugar
1 teaspoon crushed pink peppercorns
1 teaspoon kosher salt
Zest and juice from 1 lemon, divided
Instructions
Put the fruit into a 6-quart (or larger) slow cooker. Add the sugar, pink peppercorns, salt, and lemon zest, and stir to combine.
Place a wooden spoon or chopsticks across the top of the slow cooker to vent the lid (this will allow the fruit to reduce). Cook, stirring every few hours, until the liquid from the peaches becomes syrupy, 10 to 12 hours on low or 6 to 8 hours on high. Make sure to re-vent the lid after each stir.
Turn off the slow cooker and let cool slightly, uncovered. Transfer the contents to a blender, add half of the lemon juice and purée until smooth. Finish with more lemon juice, as desired.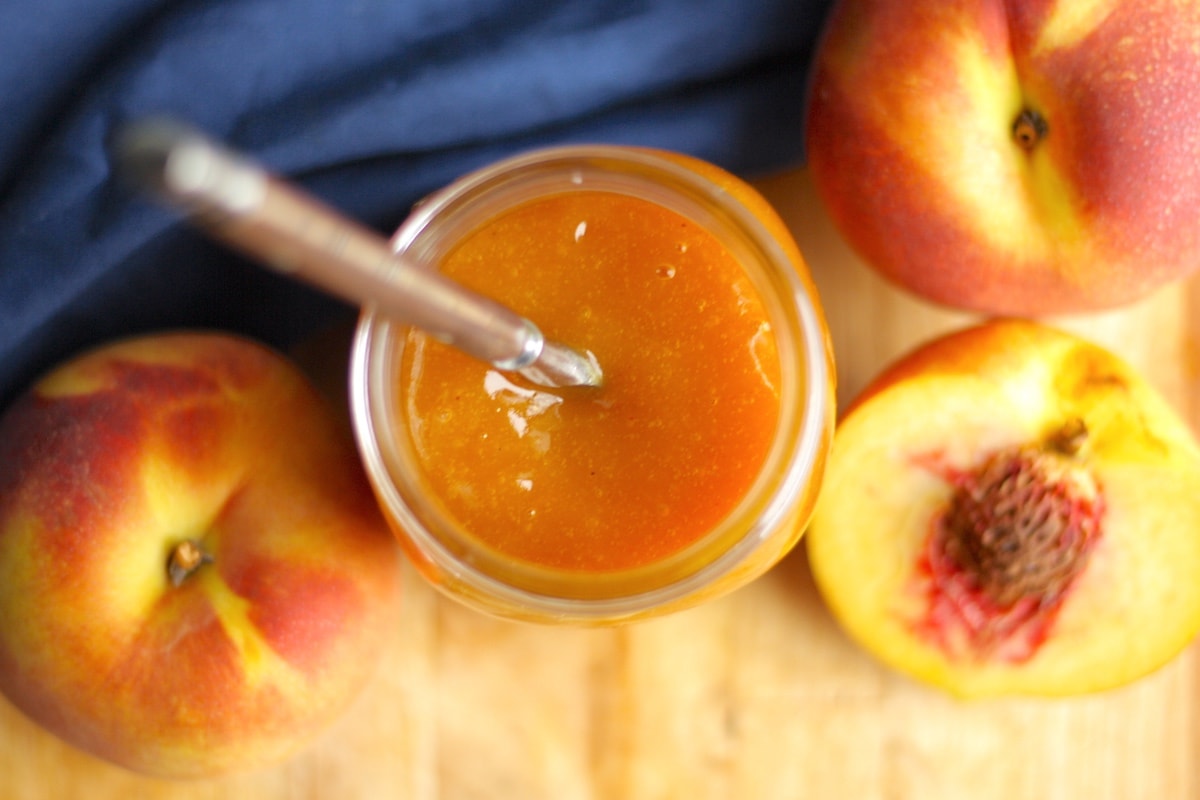 Note: This recipe was originally created for Tasting Table.